A friend of mine recently finished the US Marshal Academy to become a US Marshal. After 6 months of very intense training, she wanted to celebrate when she got back. We threw her a party, and I was in charge of decorations. She wanted a wild west/western party theme. You know, like old western US Marshals. We tried to keep it classy and minimal for the adults. No bandanas or stick horses like you'd see at a kid's party. Everything turned out great!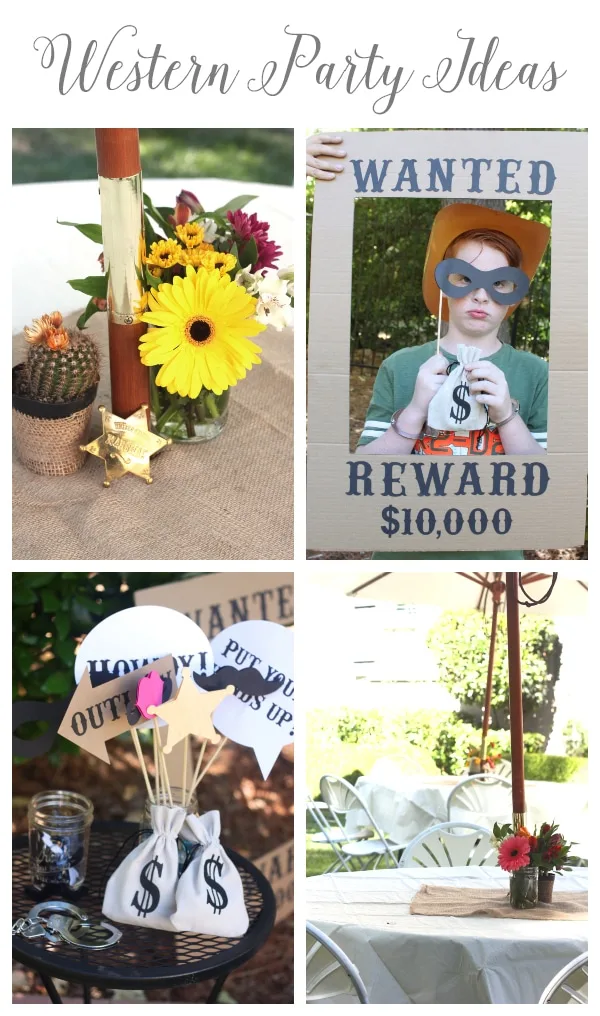 It was the end of summer, so we had a bunch of round tables with umbrellas. The umbrellas made centerpieces a challenge, but they turned out cute. We decided to make groups of three items to go around each pole.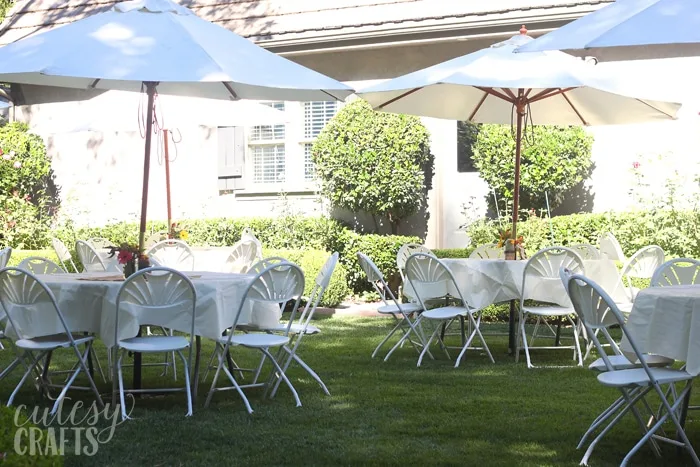 For each table, I used a burlap square, a jar of flowers, a small cactus, and some kind of western party decor. This one got a little money bag.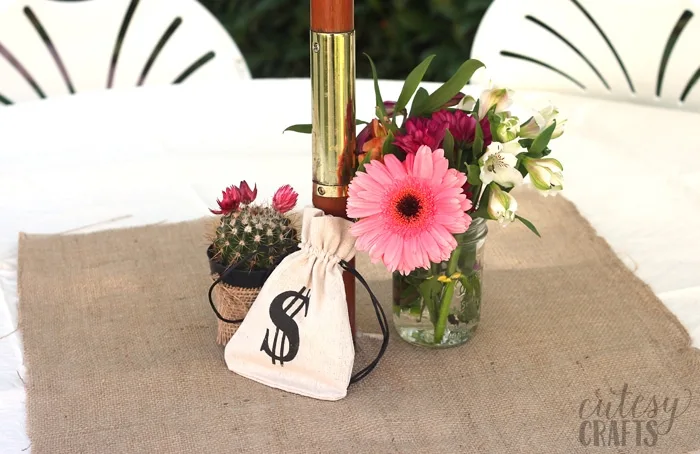 My favorite detail were these little toy US Marshal badges that I found. They are made of metal, so they looked really nice.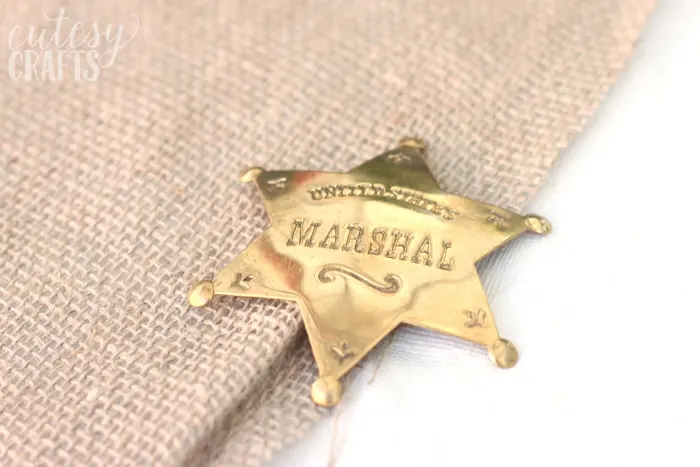 We used those on some of the tables as well.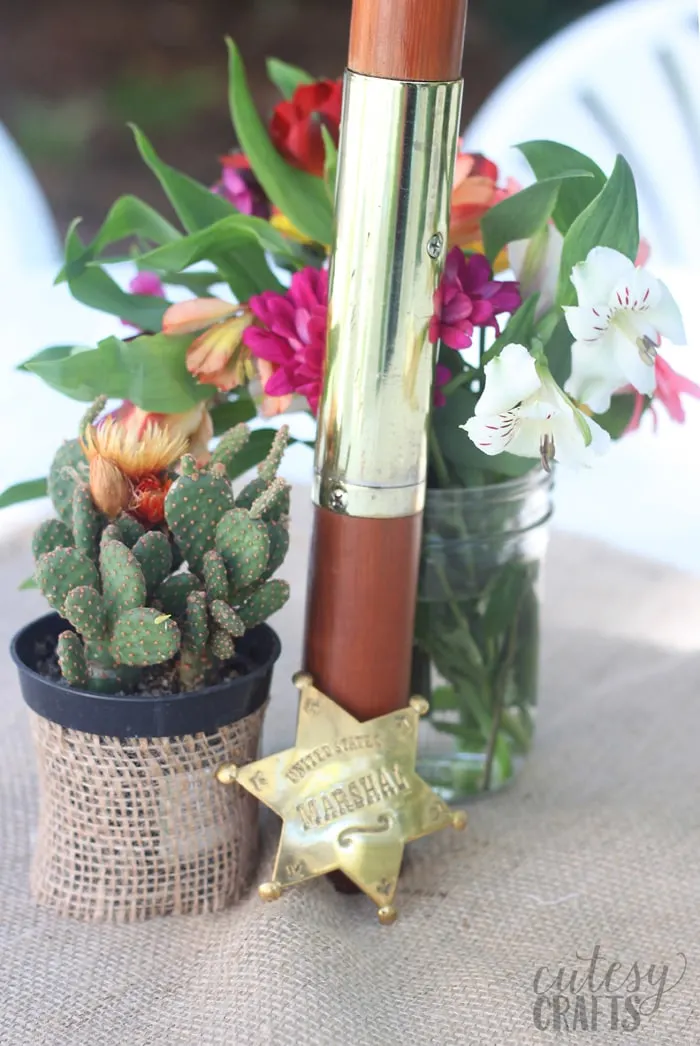 Don't they look pretty?!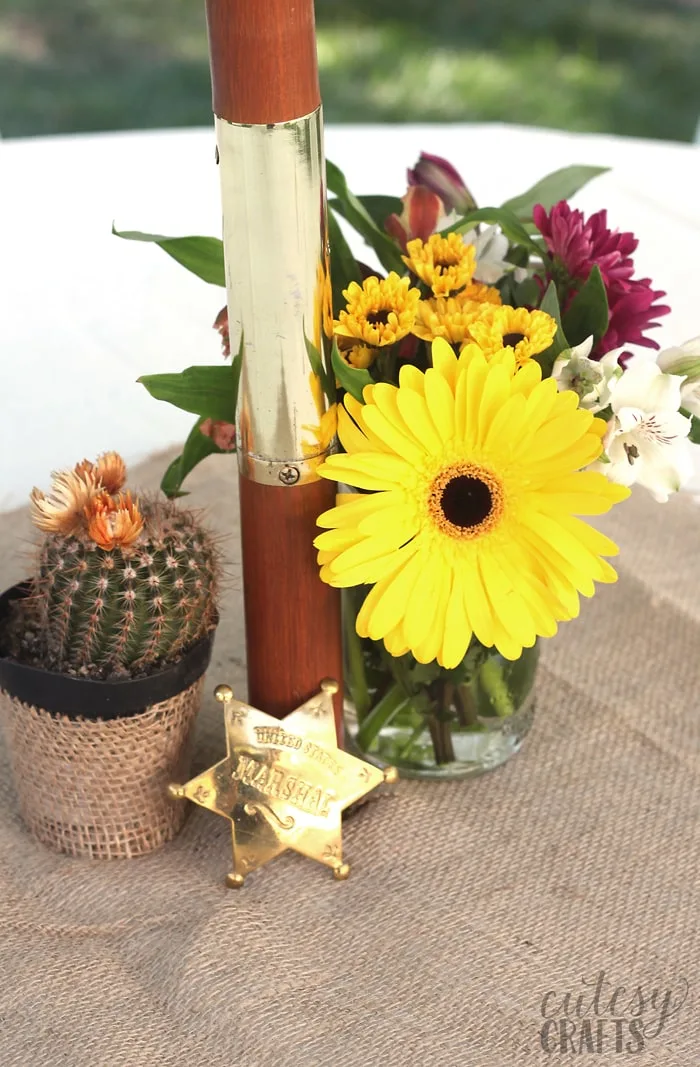 We had some other simple decor like lanterns and such. We tied napkins around the silverware for easy and cute distribution. I forgot to take photos of the food, but we had a really nice barbecue dinner, and I made southern banana pudding for dessert. YUM! I used this recipe and scooped a serving into each cup. I added a little more whipped cream and an extra Chessmen cookie on each one. They were so cute.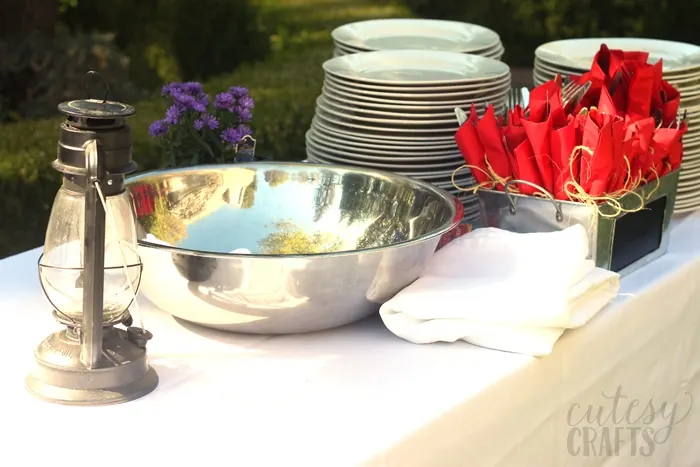 The one part I got to go a little crazy with was the western photo booth. I created several free western photo booth props that you can download here.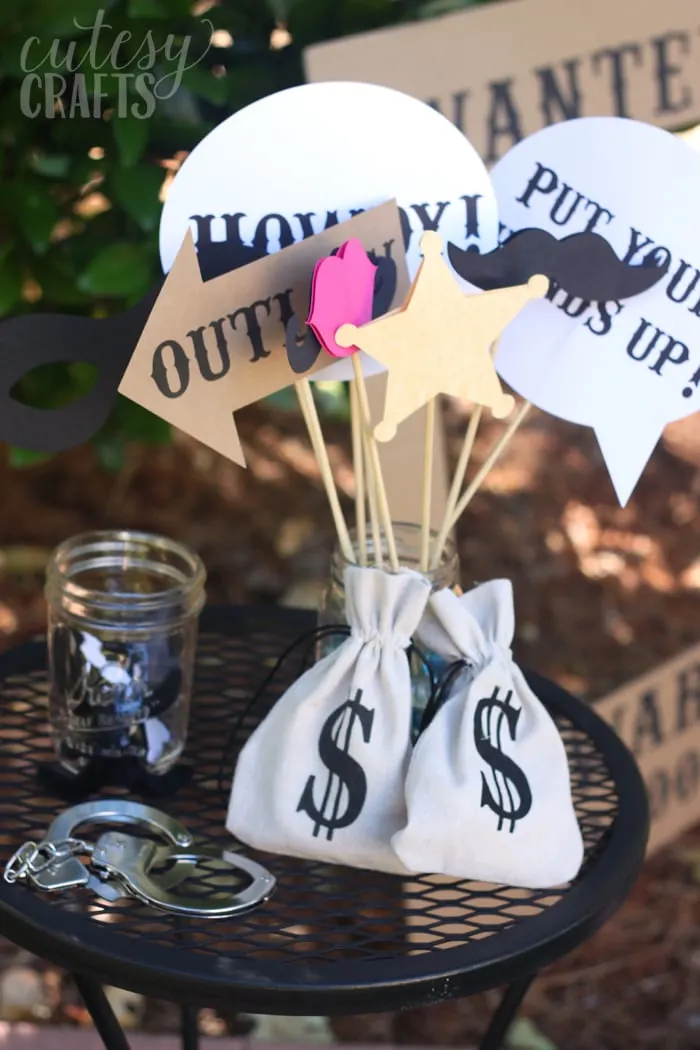 We set everything up on a little table, and I took photos of all the guests.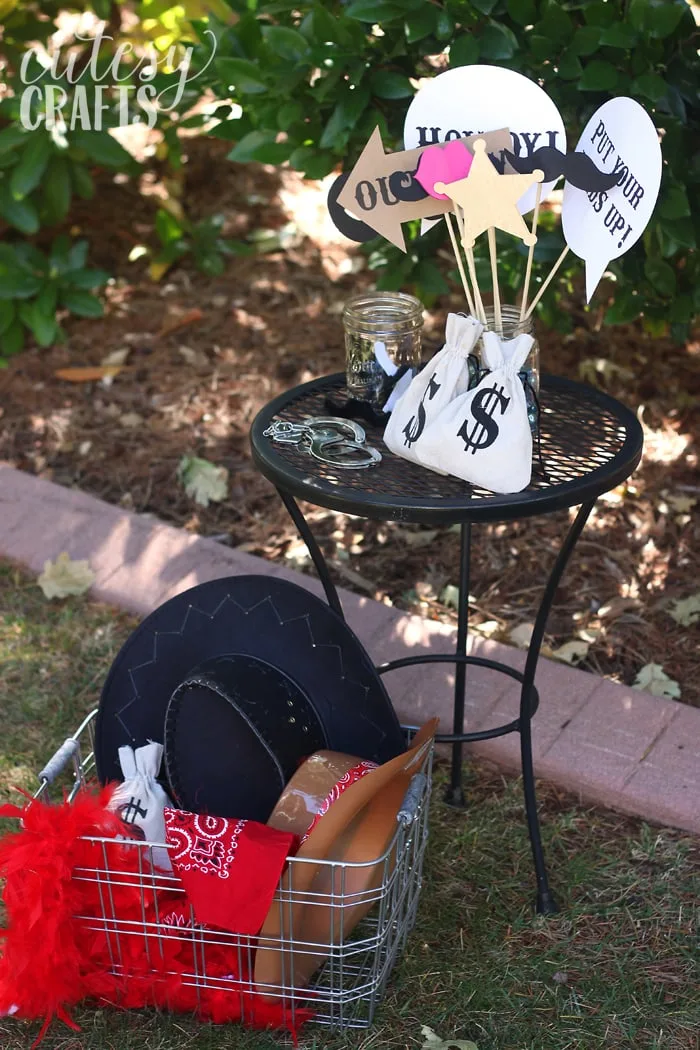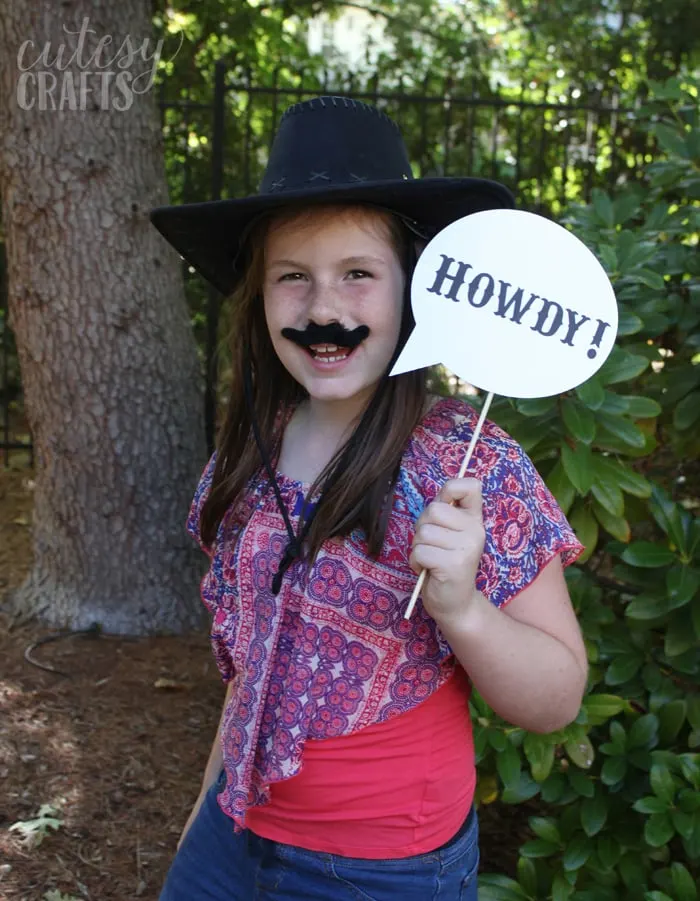 I made a big "Wanted" sign too. That was a hit and was very easy to make.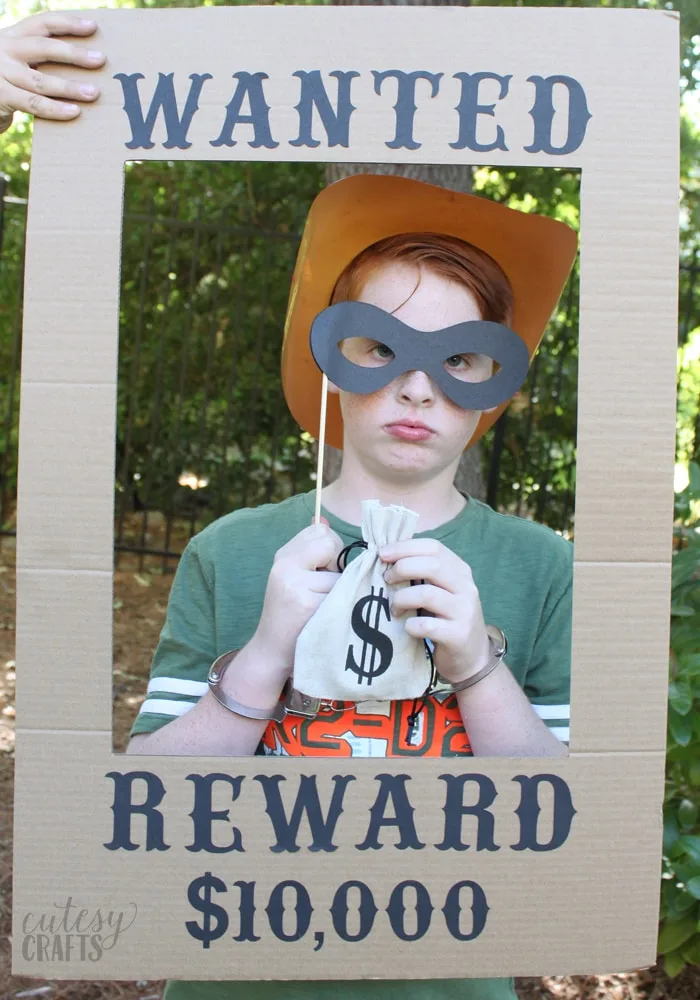 Such a beautiful day for a party. Congratulations to my friend as she starts her new career as a US Marshal! I hope you enjoyed these western party theme ideas.