I've been experimenting a little cutting felt with the Silhouette Cameo 3. I have a couple posts on how to cut felt with the Silhouette Cameo already, but now that I have a Cameo 3, I'm able to use the deep cut blade. There are two methods that I like to use when cutting felt with the Silhouette Cameo 3. I like to iron Heat 'n Bond interfacing onto the back, and sometimes I can get freezer paper to work too. I made a video to show you the process. Skip to the bottom of this post if you'd like to watch the video instead of reading about it.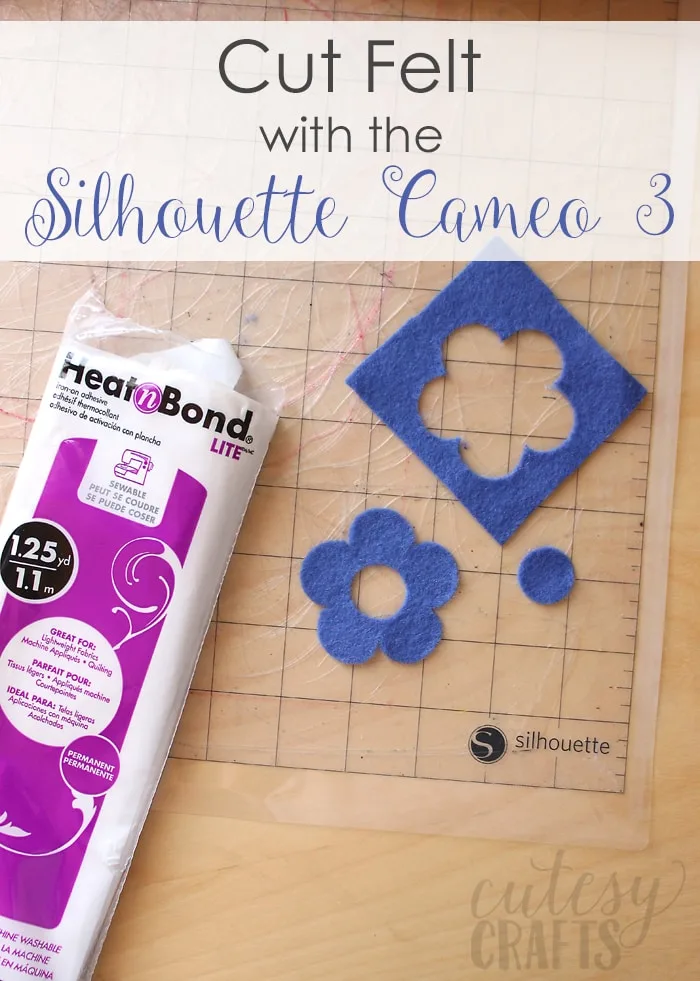 (This post may contain affiliate links, which means I may receive a commission, at no extra cost to you, if you click a link and purchase something that I have recommended.)
For cutting felt with the Silhouette Cameo 3, you'll need:
Iron a piece of Heat 'n Bond or freezer paper onto your felt that is slightly smaller than the fabric. For the Heat 'n Bond, make sure to peel off the paper backing before sticking it to your mat. Use Heat 'n Bond Lite when you want to sew through the felt, and use Heat 'n Bond Ultra Hold when you don't.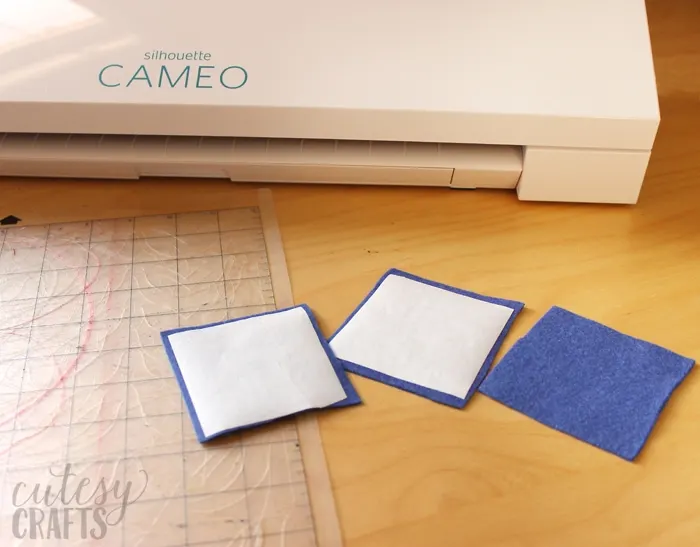 For cutting felt with the Silhouette Cameo 3, I like to use the deep cut blade set to a 20, speed at a 3, force of 33, with two passes. The flower furthest to the left was cut with Heat 'n Bond on the back, and it turned out the best by far. Freezer paper (middle) still worked, but I had to cut off extra pieces with scissors, and some of the detail got lost. Using nothing on the back didn't work at all.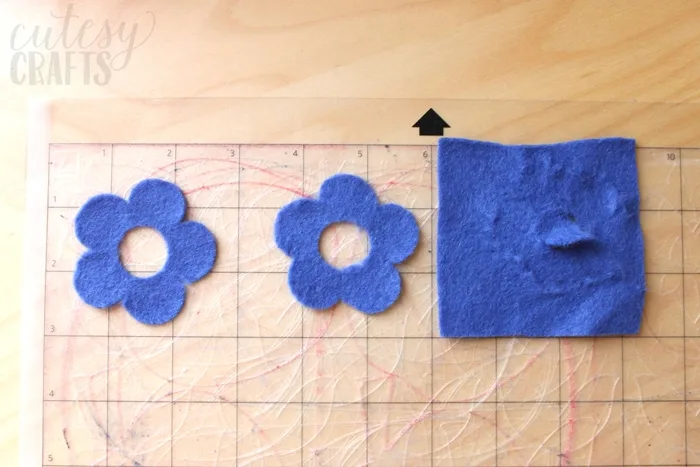 Even thought Heat 'n Bond is the clear winner, it is also permanent. It will leave one side of your felt with a shiny film on it. This is okay for sewing or gluing onto other things, but can't be used for things like felt boards. The nice thing about freezer paper is that it's removable. The bad part is that it doesn't always give me a great cut. I only recommend using freezer paper for cutting larger, less detailed shapes.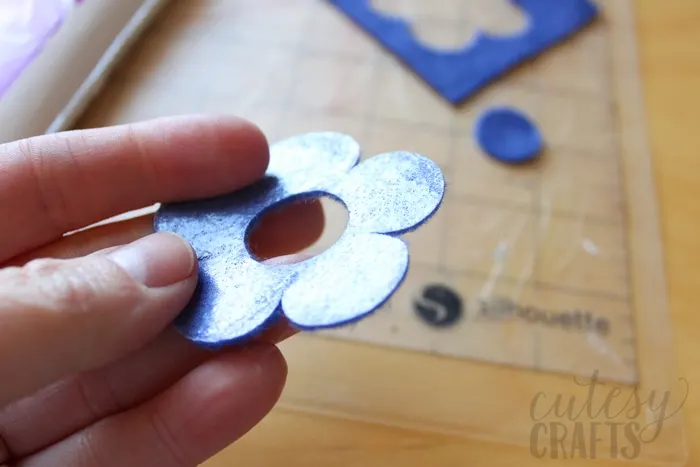 I hope you found this new post on cutting felt with the Silhouette Cameo 3 helpful. It's something I've been wanting to try for a long time! Make sure to watch the video on my YouTube channel so you can see the process and get all the extra details.
Cutesy Crafts is a participant in the Amazon Services LLC Associates Program, an affiliate advertising program designed to provide a means for sites to earn advertising fees by advertising and linking to amazon.com. This post contains affiliate links.