When I was a little girl, I loved bunnies. I had a million bunny stuffed animals and my room was pink with bunny wallpaper. I even had a couple pet bunnies. Maybe I'm still living out my childhood dreams, but I can't get enough bunny decorations for Easter! I thought up this cute Easter Bunny craft when browsing the craft store and seeing some cute lace and burlap decor for Easter. Something about the combination seems perfect for spring. The canvas itself is burlap, and I added the bunny just like you would any other fabric applique. So easy!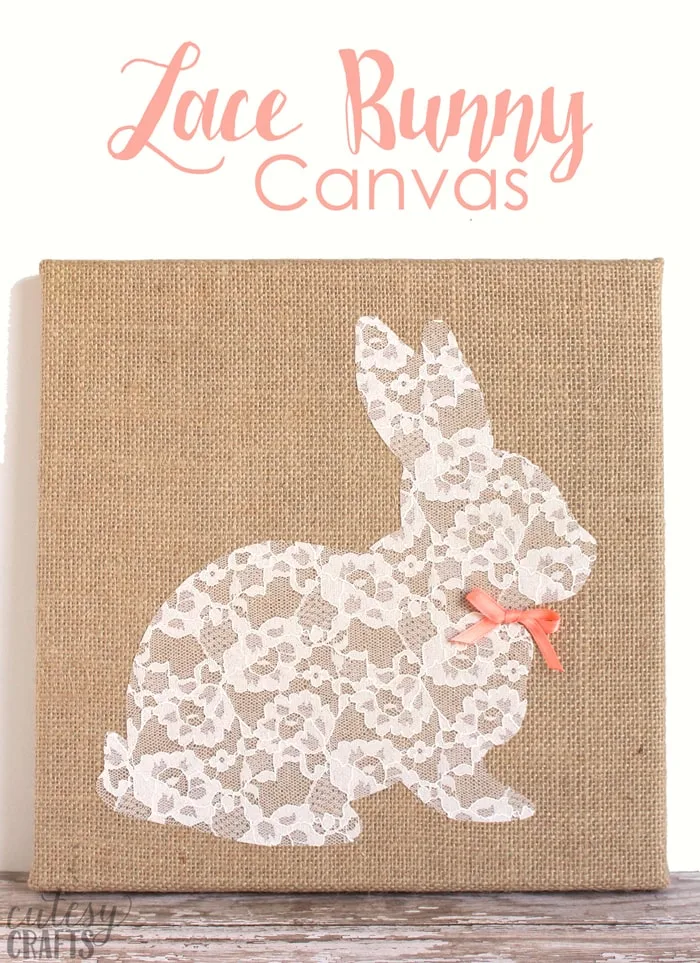 (This post may contain affiliate links, which means I may receive a commission, at no extra cost to you, if you click a link and purchase something that I have recommended.)

To make this Easter Bunny craft, you'll need:
10 x 10 inch burlap canvas
white lace
1/4 inch wide ribbon
hot glue gun and gluesitcks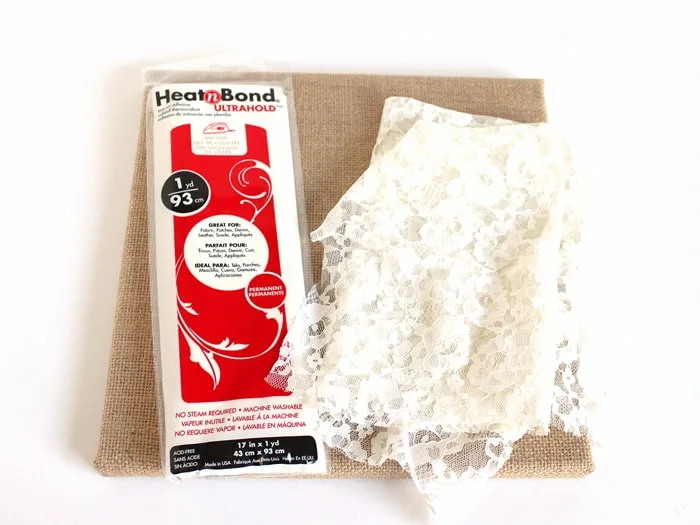 Cut a piece of Heat 'n Bond slightly larger than the bunny pattern. Trace the pattern onto the paper side of the Heat 'n Bond. You might be able to use different brands of interfacing for this as well, but I definitely recommend getting a no-sew one for better adhesion.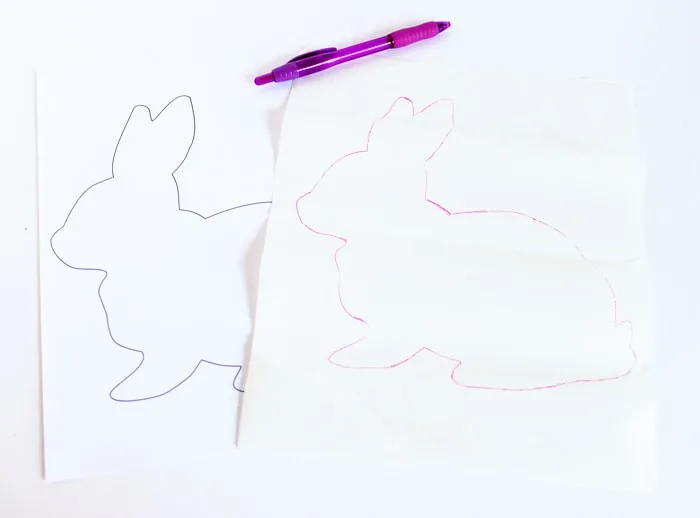 Place a piece of parchment paper on top of your ironing board and put the lace on top of that. It's VERY important that you use the parchment paper so you don't ruin your ironing board and/or iron!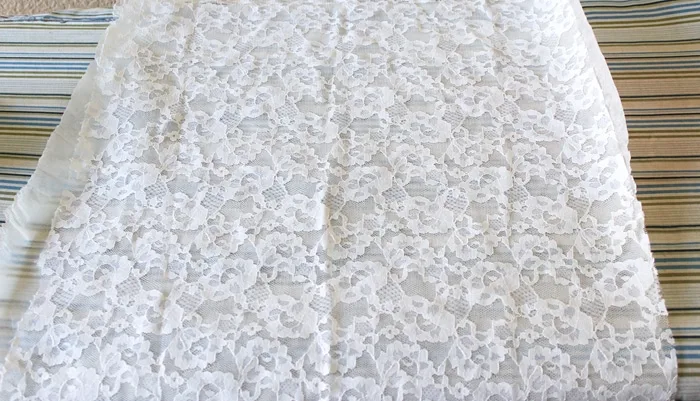 Put the piece of Heat 'n Bond, paper side up, on top of the lace. Iron with a hot, dry iron. Iron long enough to make the Heat 'n Bond stick, but not so long that the lace melts.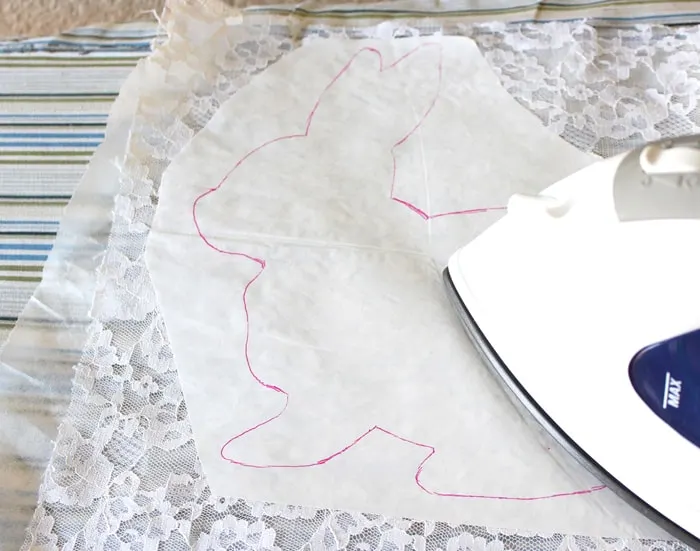 Grab a pair of scissors and cut out your bunny.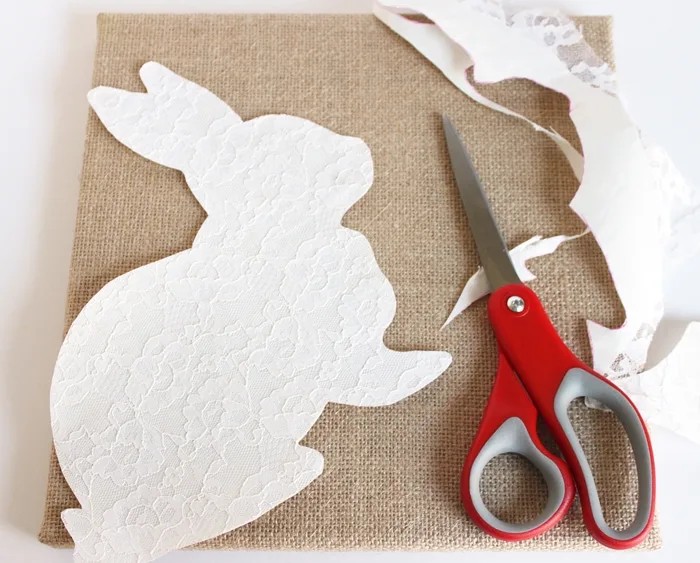 Peel the paper backing off of your bunny to expose the adhesive.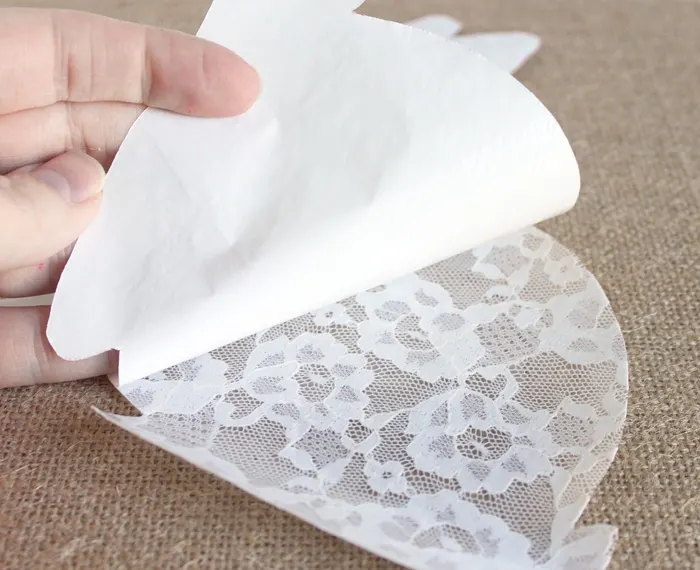 Center the bunny, adhesive side down, on top of the canvas. Put your piece of parchment paper on top of the bunny and iron over it. Again, be careful you don't leave it on too long and melt the lace.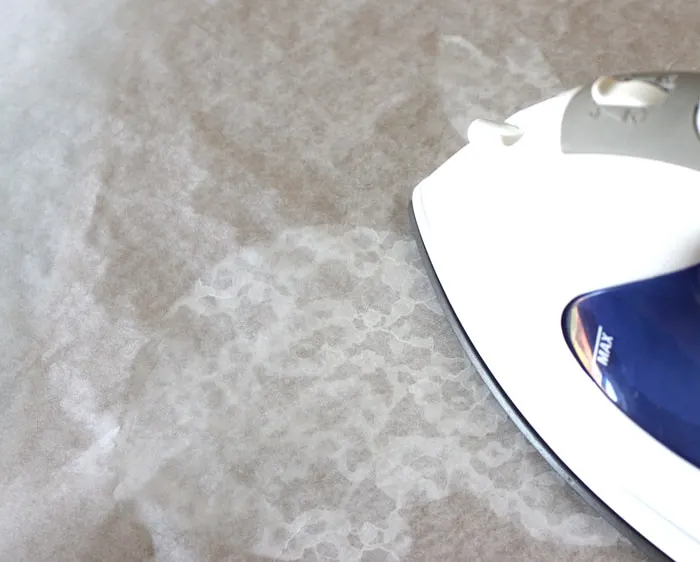 You can stop now if you want, but I decided that it needed something extra.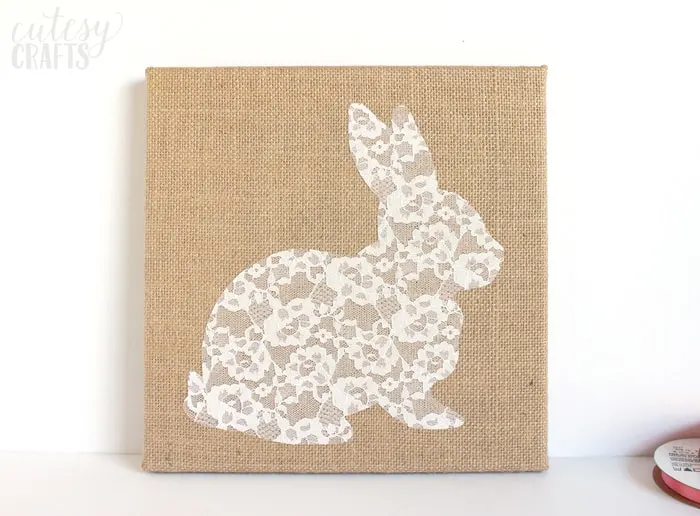 I tied a little bow out of some 1/4 inch wide ribbon to attach to the bunny. Make sure to melt the ends with a lighter to keep them from fraying.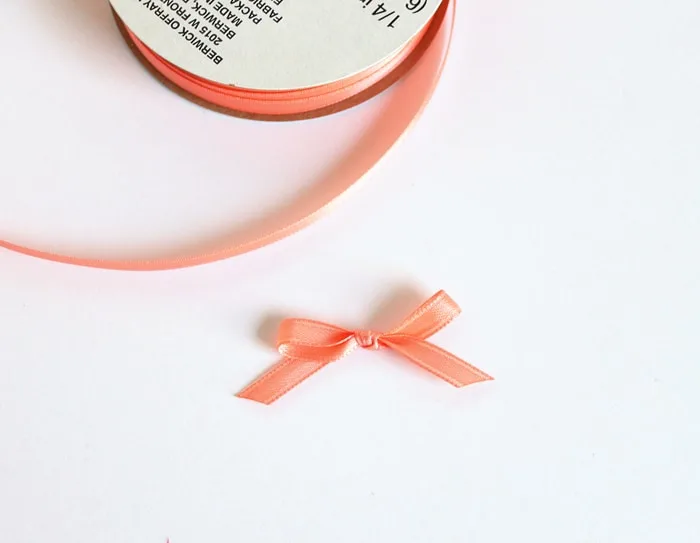 Just use a little hot glue to stick it on the bunny's neck. A little flower would also be really cute!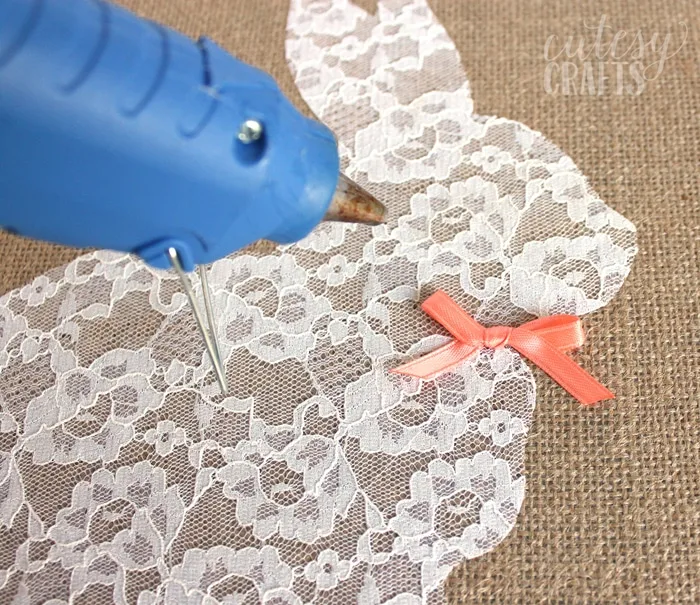 And that's it! Such an easy and pretty Easter Bunny craft!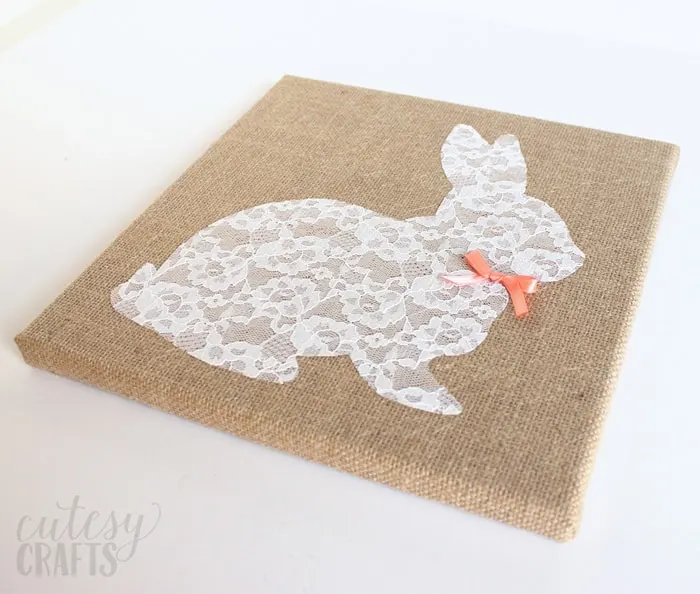 I love the way the burlap and lace give my spring mantle a shabby chic look.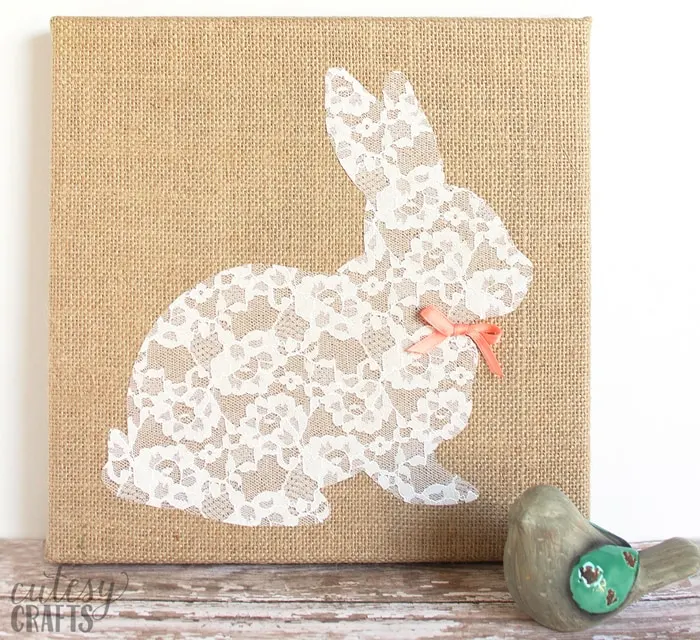 Be sure to check out all of my other Easter Crafts. There might be a couple more bunnies hopping around on that page too. 😉
Cutesy Crafts is a participant in the Amazon Services LLC Associates Program, an affiliate advertising program designed to provide a means for sites to earn advertising fees by advertising and linking to amazon.com. This post contains affiliate links.