I was browsing Pinterest the other day when I came across these adorable fabric origami butterfly hair clips. I just knew I had to try making some origami butterflies out of felt! It was perfect timing because National Nonwovens just sent me some of their new beautiful felt colors. They are perfect for spring!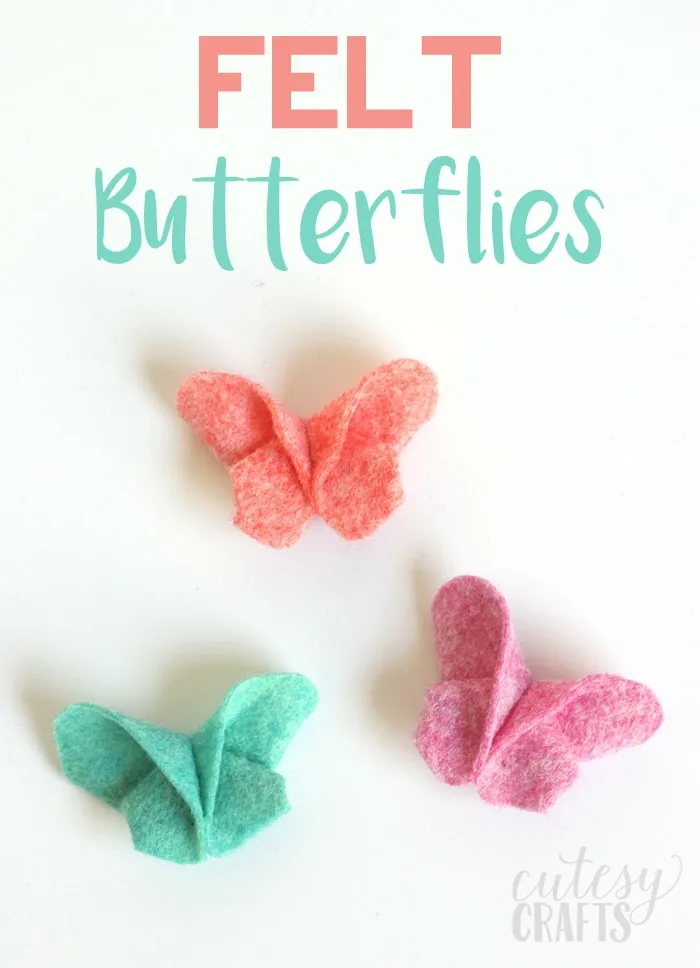 These are so fun because you make more of a 3-D shape by folding the butterfly just like you would with paper for origami. Once you get the first one down, they are so easy to make. Older kids could even try their hand at them as well. Mine would probably still need a lot of help at their age. Now I'm wondering what other kinds of origami shapes I can make out of felt! Future craft tutorials? Maybe! 🙂
To make these butterfly hair clips, all you need is:
felt cut into 3.5 x 2.5 inch rectangles – I like to use a wool blend.
needle and thread (or embroidery floss)
blank hair clips
hot glue gun and gluesticks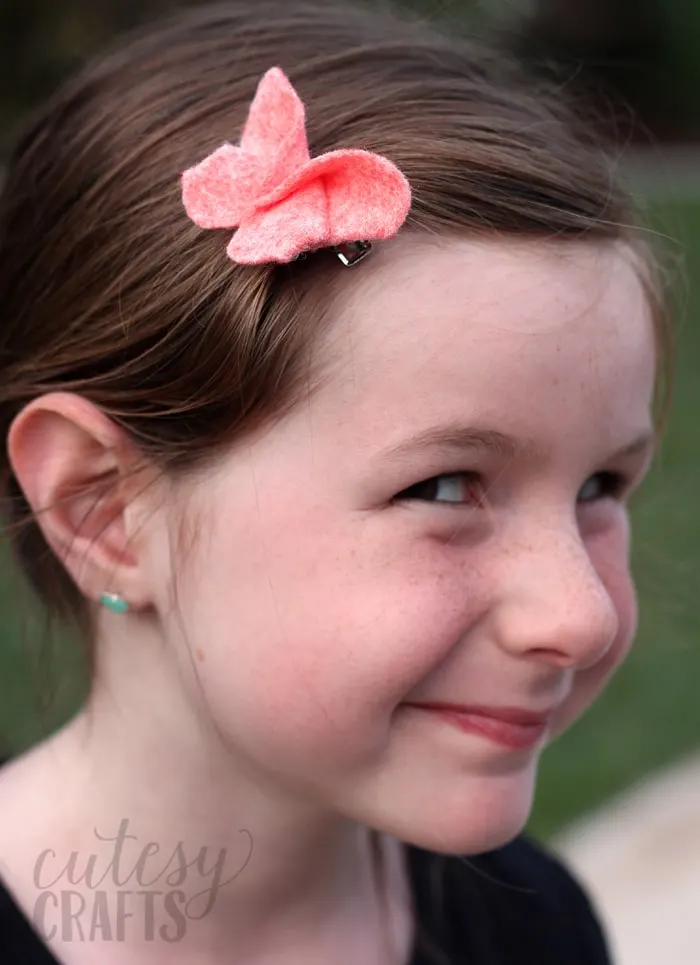 I don't have a step-by-step with photos for you today, but you can go to this tutorial from Lena's Place for that. I did, however, make a little video because I feel like it's easier to see that way. The steps are the same, but I cut off the corners of the butterfly to make them rounded like a real one. You can't do that with the regular fabric version of the butterflies, but they still look just as pretty.
What do you think? What else could I make with all of these cute little felt butterflies? I'm tempted to make a bunch and hang them in the girls' room. Also take a look at these fun
tween and teen craft ideas
!