One of my good blogging friends, Lauren from The Thinking Closet, is having her very first baby soon. Yay! Since we can't all be there in person, some of her bloggy friends and I are throwing her a virtual baby shower today! Surprise, Lauren! To celebrate, I made a free printable baby shower game for you all.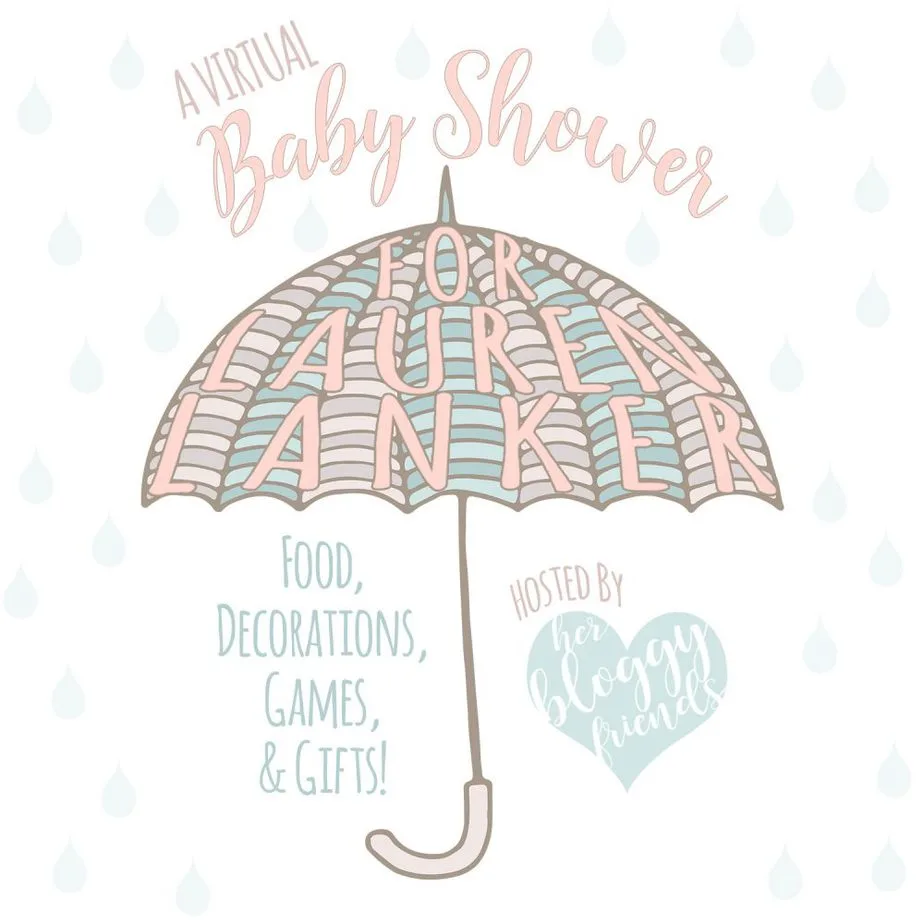 Every blogger has contributed something different to our shower, and we have all the elements covered. So grab a cupcake and stay for a while!
1. Emergency Diaper Kit with Free Printable by From Wine to Whine
2. DIY No-Sew Baby Headband by Practically Functional
3. Personalized Onesie Tutorial by Ginger Snap Crafts
4. Personalized Onesie Dress by Create & Babble
5. Crochet Scalloped Earflap Hat and Flower by Repeat Crafter Me
6. Starfish Nursery "Love You" in Etched Glass Frame by Whatcha Workin' On?
7. Knit Bow Baby Headband by It Happens in a Blink
8. Super Sweet Month by Month Baby Stickers by Tori Grant Designs
9. Fearfully and Wonderfully Made Onesie by Sew Woodsy
Baby Shower Alphabet Game
My contribution to the shower is this game that my friend Rachel taught me. I use it at every baby shower that I throw. You've all heard of the alphabet game where guests are given a list A-Z, and then they have to write down as many baby items that they can think of for each letter. Well, this is a little bit of a twist on that. I like it because it gets people talking to each other, and you don't need to pass out a bunch of pens and pencils. For this version of the game, only the mom-to-be writes down a baby item for each letter. Get this from her ahead of time. When you play the game, you will need that list and alphabet cards A-Z. I've provided it as a free printable baby shower game here. You can download them as a PDF file or Silhouette print and cut files.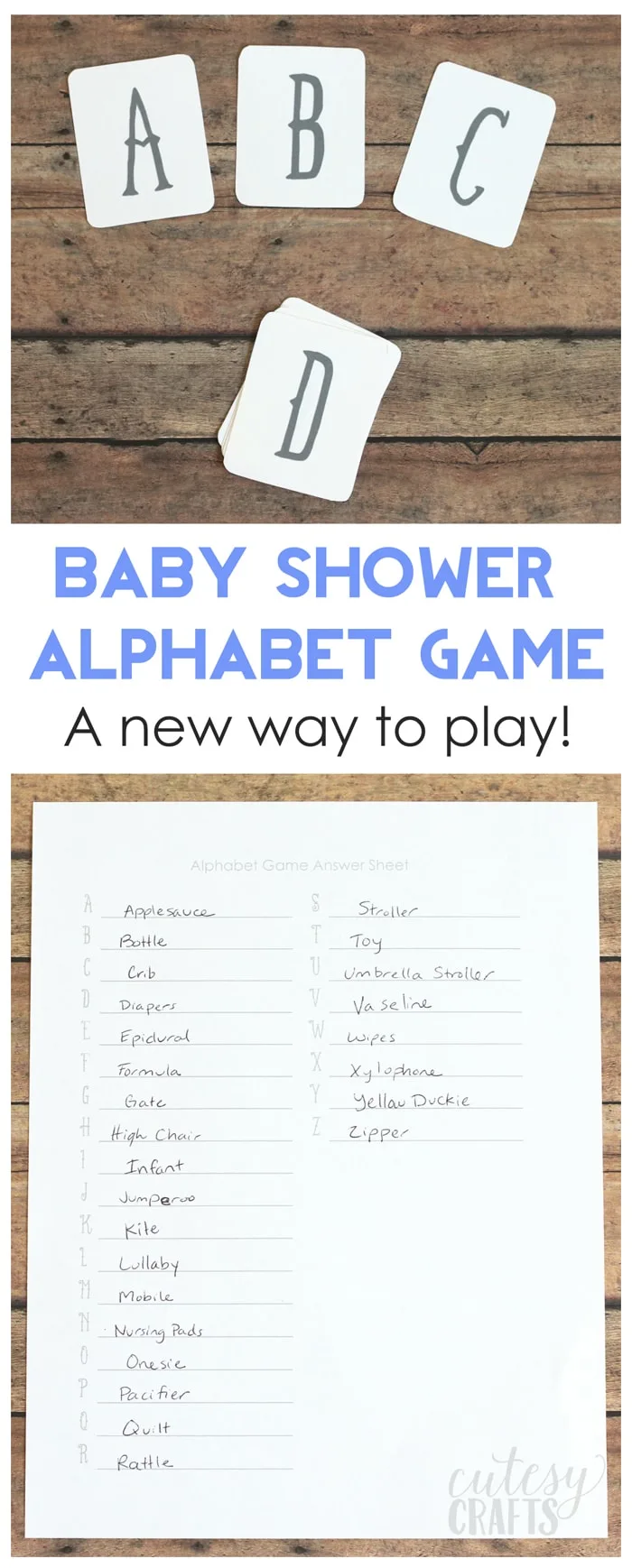 The host of the game starts out by calling out the letter "A" and everyone in the room shouts out baby items that start with "A". The first person that says the item that is on the list gets the card. If everyone seems stumped, you can give hints. Keep going with all of the letters, and the person with the most cards at the end wins! Easy and Fun! You can collect all of the cards at the end of the game and use them for future baby showers as well.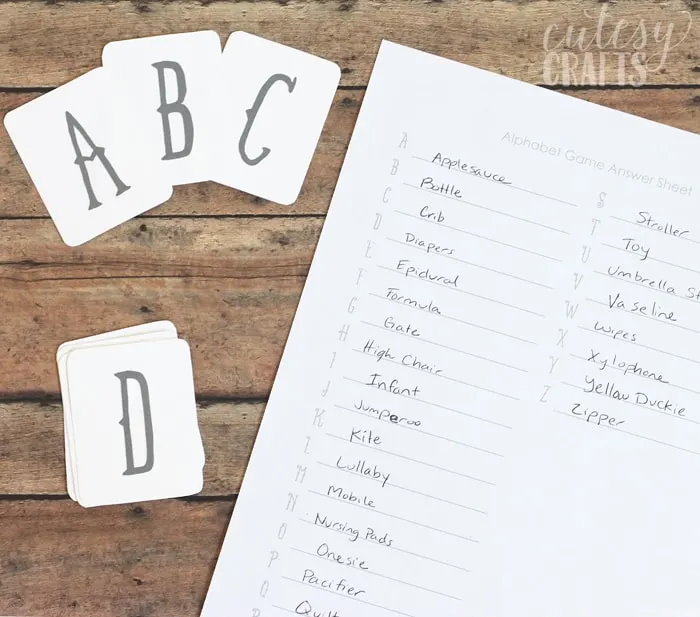 Congratulations, Lauren! I'm so excited to see your baby girl, and I know you are going to be the best mom! Take a look at these other baby crafts for more ideas.