After a long, LONG wait, my baby is finally here! Here he is, my little Austin. Isn't he adorable?! I love that we have two boys and two girls now… two redheads and two brunettes. I won't go too much into his birth story, since you're probably not here for that. Everything went really well (aside from the fact that I had to have 2 epidurals and a spinal when those both failed… ugh). He was 9 lbs 6 oz and 21 inches long. Thankfully my doctor convinced the hospital to help the labor along with some pitocin before my due date because my last two babies were 10 and 11 lbs! I was really worried that little Austin would be 12!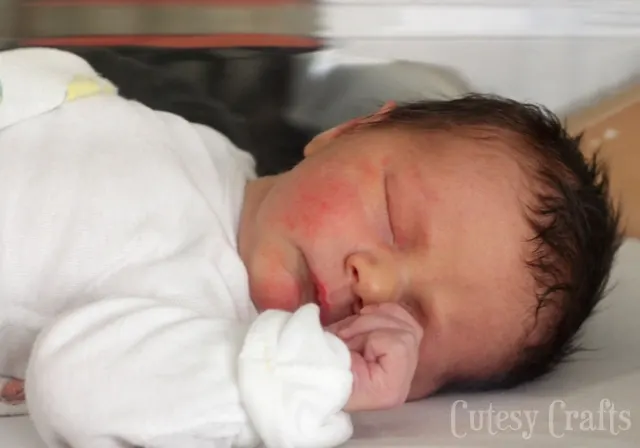 I cannot tell you how great it feels to not be pregnant anymore! I'll never understand women who say that they love it. This is our last baby, and there is nothing bittersweet about it. The thought of never being pregnant again makes me SO happy!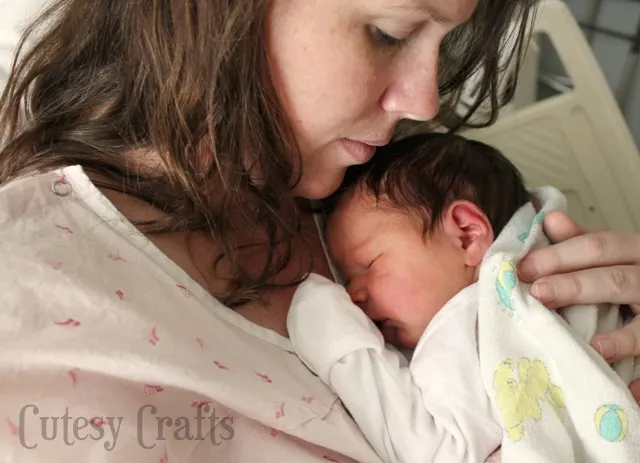 I know things have been a little (ok a lot) slow around here. For some reason, when I'm pregnant, I loose all interest in doing anything but cleaning my house. Must clean out all the closets before the baby is born! Haha. That's part of the reason why I hate pregnancy so much. I've actually been doing a little bit of crafting, just haven't felt like sitting at the computer to blog about it.
I'm feeling my motivation to do things start to come back. Hopefully that means I'll have some stuff to share with you soon. No promises though, because man am I tired! This up-all-night stuff is killing me this time around.