I had a craving to do some embroidery this past week. I know it's not perfect (I redid the rainbow three times), but I still thought I'd share with you. Just in time for Easter! To get the free embroidery pattern, follow the instructions at the bottom of this post.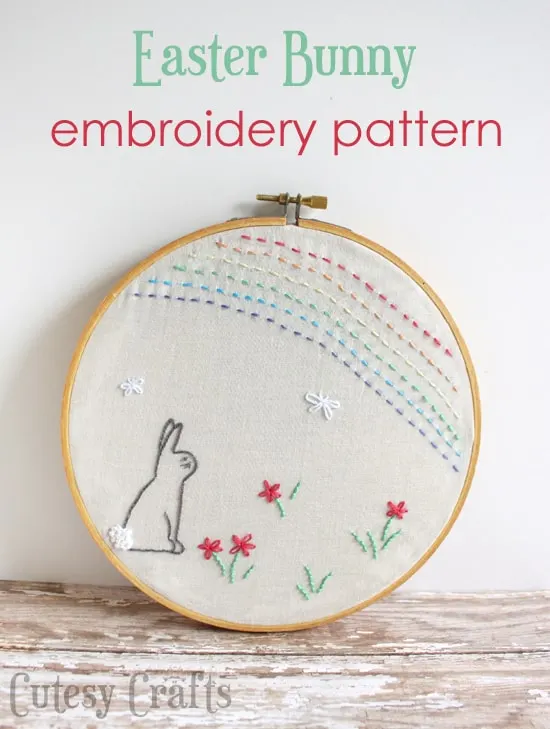 I think the little bunny and the flowers came out pretty darn cute. Don't you love his little french knot tail?! What is it about french knots that always looks so great?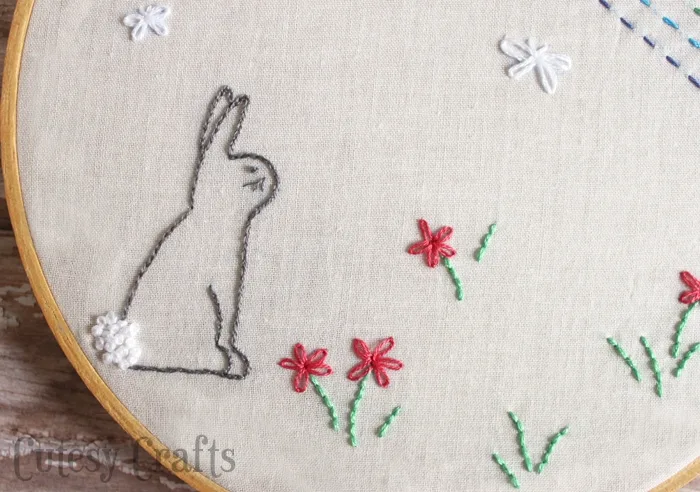 And if you look at it from an angle, the rainbow looks almost straight! 😉 Oh well, it gives it character, right? Just make yours better. I didn't know what else to embroider on, so I just kept it in the hoop. I think I'll just set it out as an Easter decoration. It would be cute in a nursery or something too. You don't have to make it for Easter.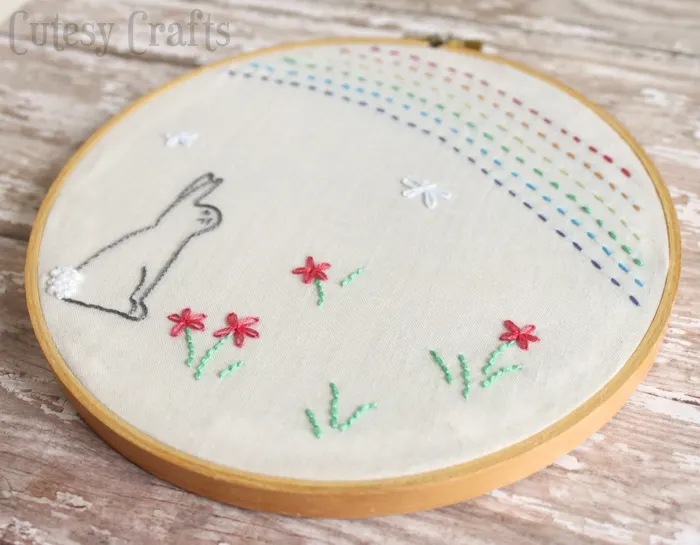 Hope you all have a great Easter!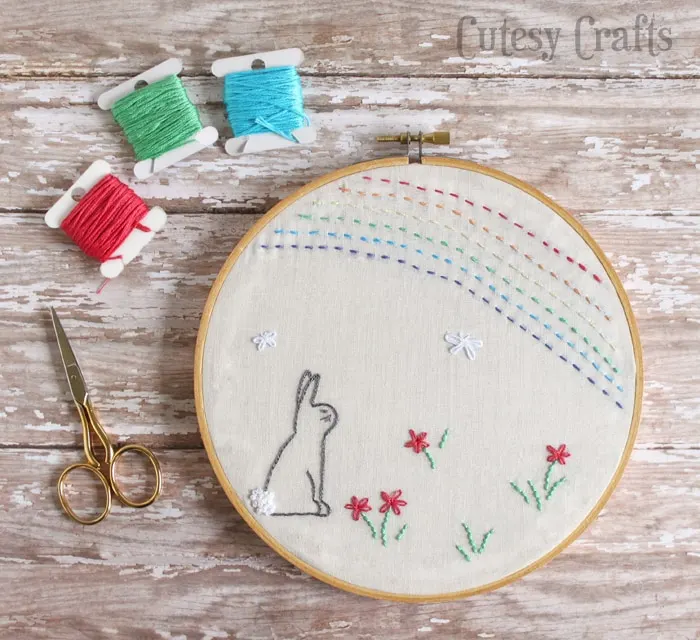 Get the free pattern!
To get the password, enter your information in the form below to sign up for my free email newsletter.
You will get an email with the password. Already subscribed but forgot the password? No need to subscribe again! Every email newsletter I send has the password in it, so check the latest one.