This shop has been compensated by Collective Bias, Inc. and its advertiser.
All opinions are mine alone. #TabletTrio #CollectiveBias
Summer is officially over for us, and the kids are back in school. Things are a little different this year since I've got two in school, and one of them is playing soccer. That means I've got to keep track of lots of different schedules, and we will be on the go a lot. To help me stay organized, I'm using my new Trio AXS 7.85 T-Mobile 4G tablet. And make sure to keep reading because I also made a pretty little felt sleeve to hold my new tablet!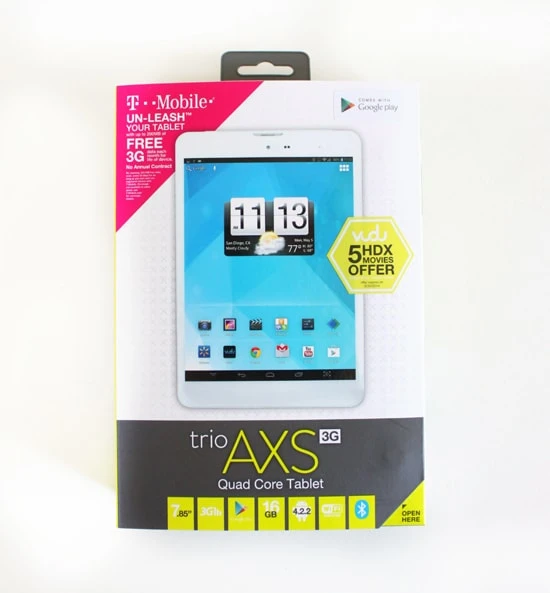 You can find the tablets in the Walmart electronics section for a great price!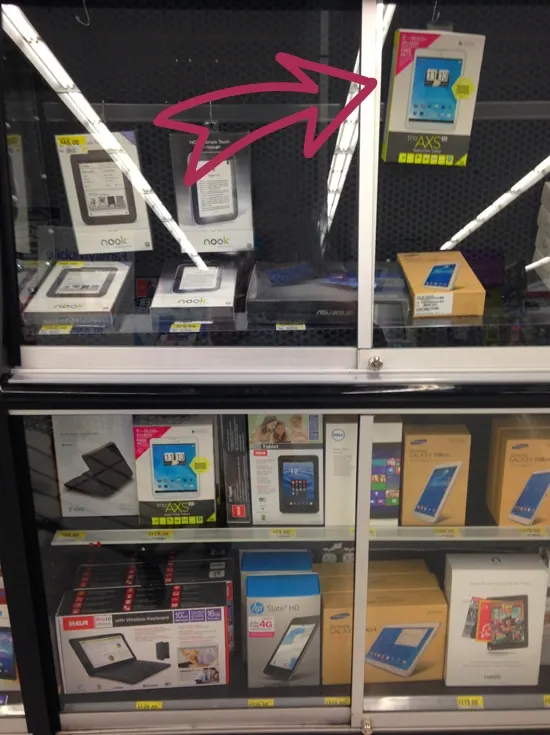 The best part about this tablet is that it comes with FREE data! You don't have to sign up for anything. You just turn on the phone, and BAM! …you've got a free 200mb of data to use every month for the life of the device! How cool is that?! So when I'm sitting at soccer practice, or waiting at school pickup, I can make use of that time by checking emails, organizing my calendar, or looking at recipes! And if you need more data than that, you can sign up for additional plans.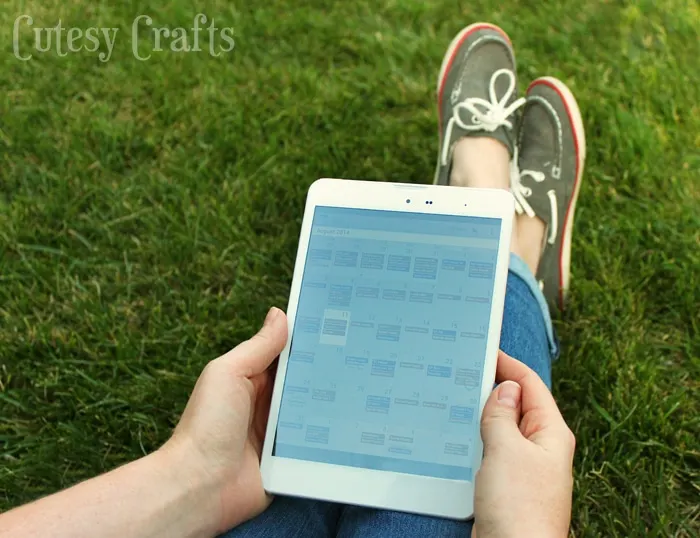 Another thing I love about this tablet is that it comes ready to hook up to my Google account. Just type in a single password, and I've got access to my gmail, calendar, and Google docs. I stay organized by using Google calendar, so this is perfect for me. If I need to schedule something, I can check my calendar on the spot, and fill in the dates. It's all online, thanks to the free data, so the same calendar shows up on all of my internet-connected devices. It's great! Here's a little glimpse into all of the chaos for ya.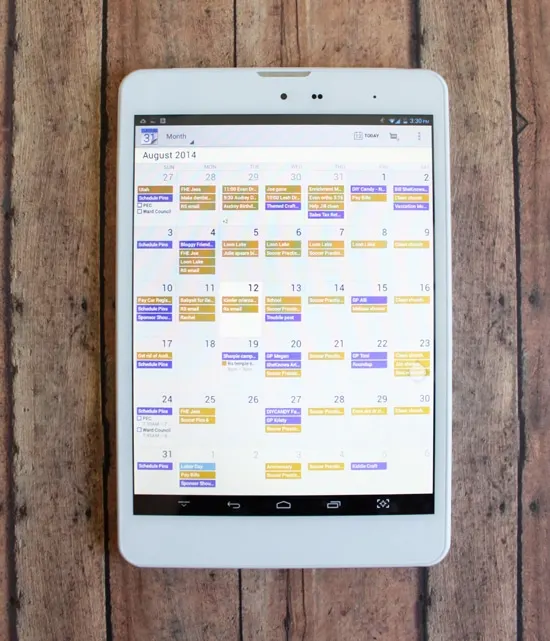 To protect my tablet when it's riding around in my purse, I made a little sleeve out of felt for it. It's also got a little pocket on the front to hold a notebook or other things. I love it!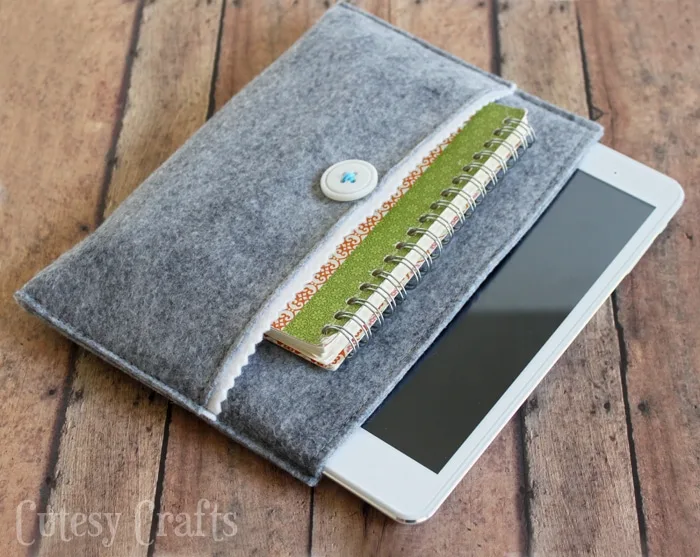 You'll need to cut out four pieces of wool or wool blend felt using the measurements listed below. These are specific for my tablet that measures about 8 1/4 by 5 1/2 inches. I've given you the calculations for the first cut, so you can create your own if you need a different size. The others are all dependent on the first cut.
A = 11 1/2 by 8 3/4 inches
tablet width x 2 + 1/2 by tablet length + 1/2
For my tablet, that was 5 1/2 x 2 + 1/2 = 11 1/2 by 8 1/4 + 1/2 = 8 3/4
B = 9 1/2 by 8 3/4 inches
C = 4 1/2 by 8 3/4 inches
D = 6 by 8 3/4 inches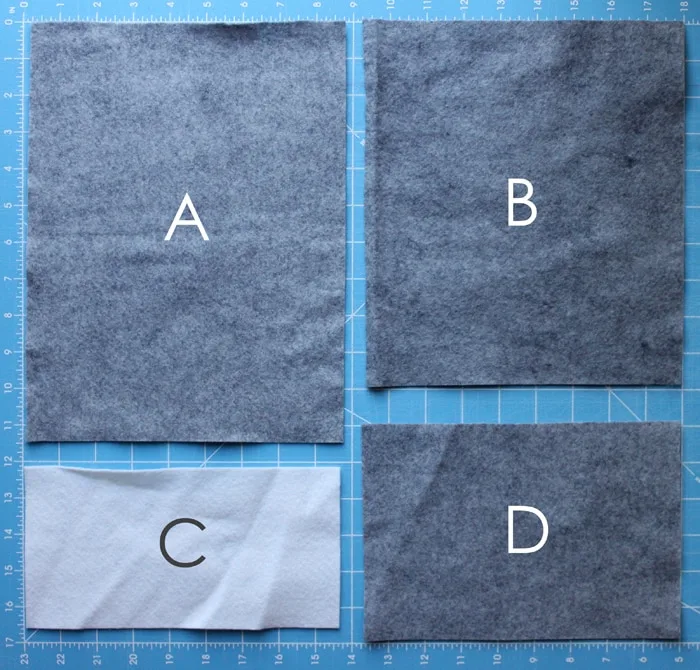 Use pinking shears to cut a zig-zag design on the long side of C.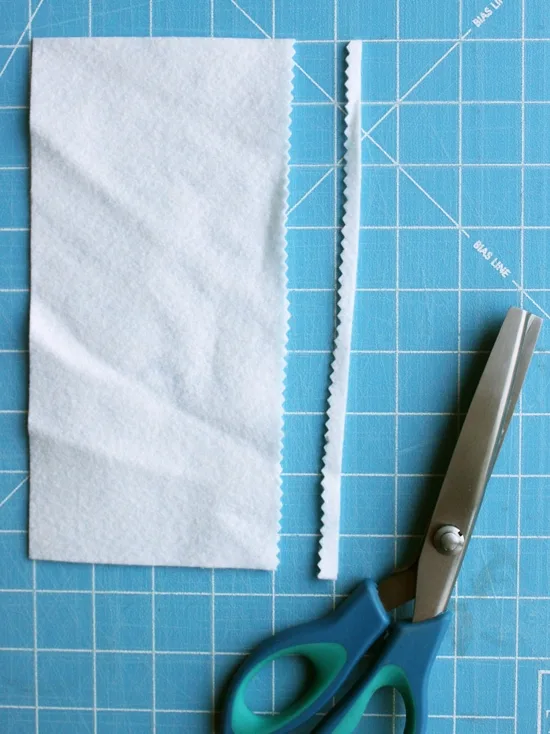 Line up the short side of B with the zig-zag side of C with the zig-zags peeking out a little. Pin and sew.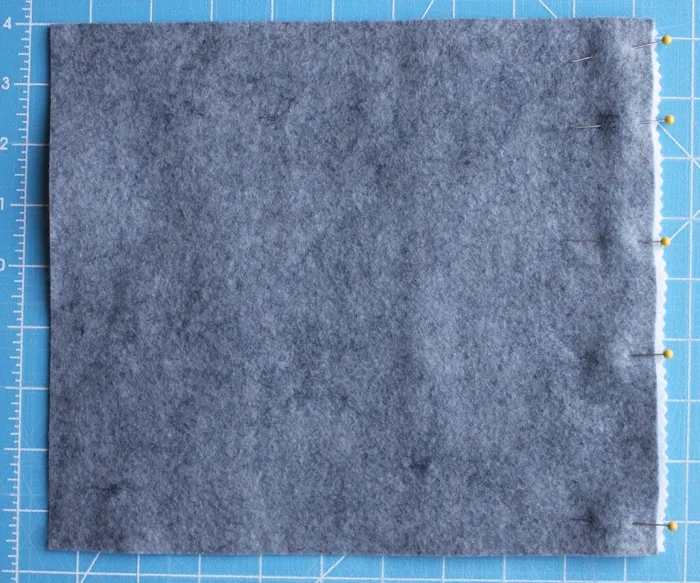 Lay D on top of A and line them up on the right side like below. Put the B+C that you just sewed together on top of the stack.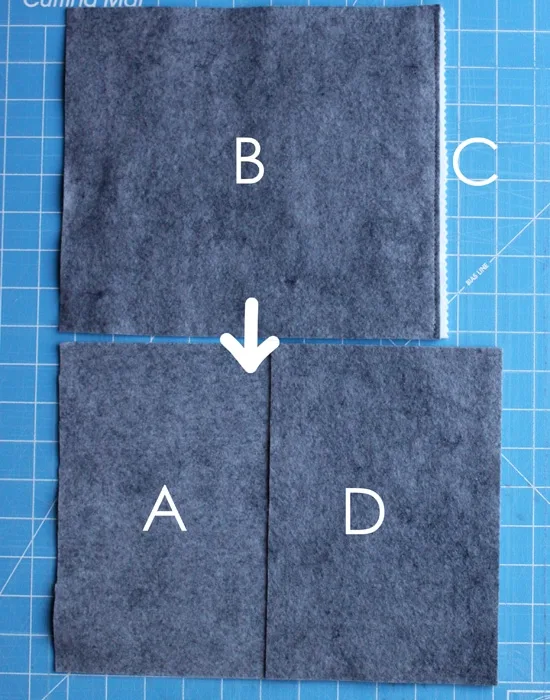 Make sure that the left side of D and C line up underneath the top layer.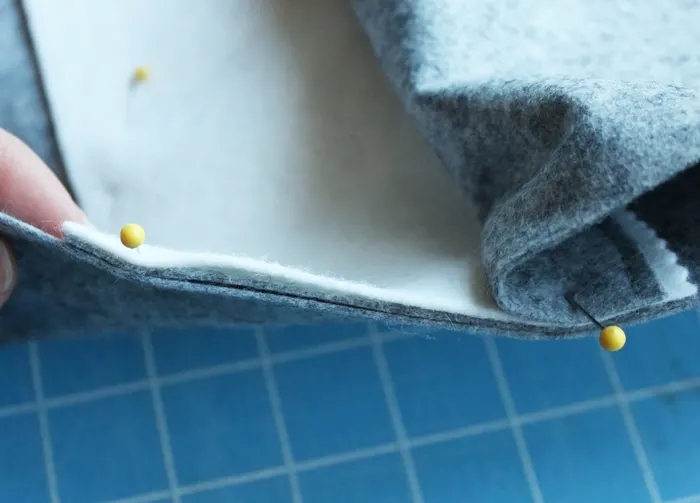 Pin only in the places shown below.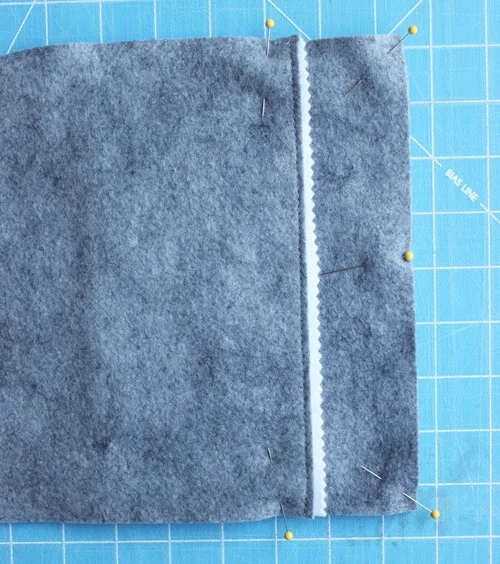 Flip the top layer (B) over and sew down the left side of D and C. (You'll also be sewing through the bottom layer, A)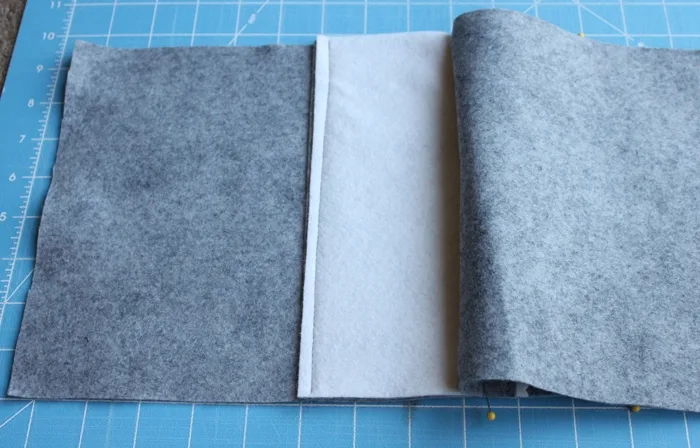 Flip the top back over and pin all around. Fold a 9-inch piece of elastic cord in half and insert it about 1/2-inch in between the layers on the left. (I got my elastic cord in the jewelry section of the craft store.) Sew around the entire rectangle getting really close to the edge (about an 1/8-inch seam). Go over the elastic cording a couple times to make sure it's nice and secure.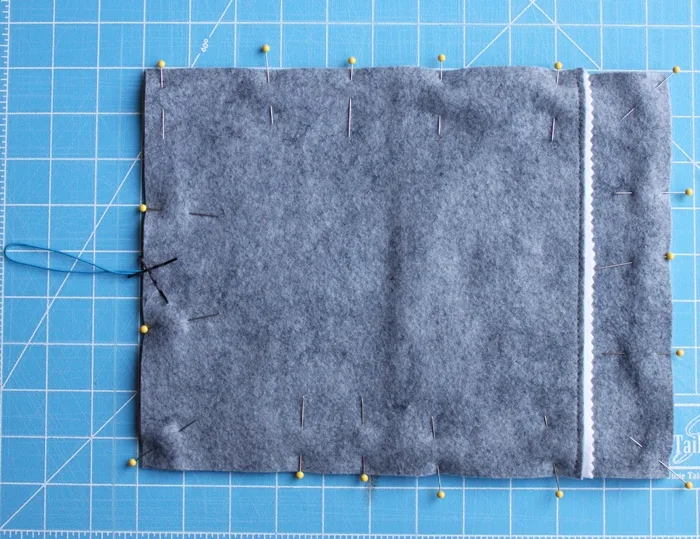 Fold the sleeve in half and then sew down the two short sides.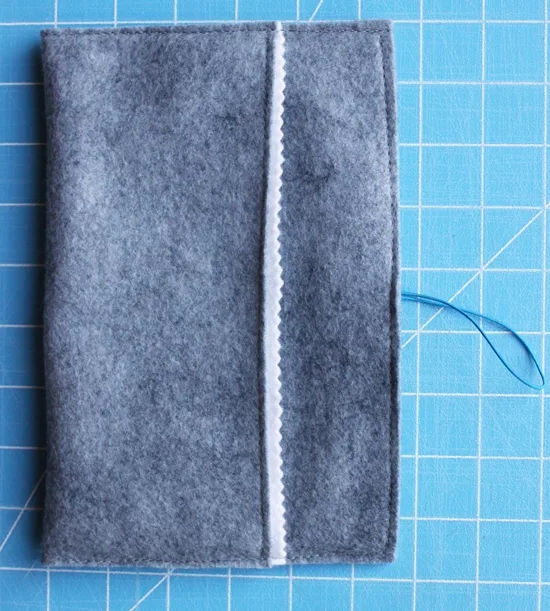 Sew on a button, and it's done.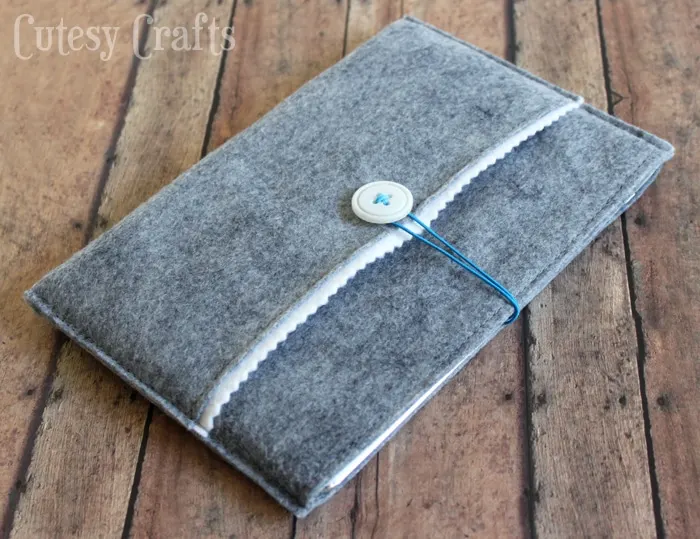 I'm definitely feeling more organized with my new tablet!