What happens when you put some bloggers into a group and we start talking about craft trends? Trend Fest 2014, that's what happens! We thought it would be funny to try and throw as many trends as we could into one project and still make it look good. Today is April Fool's Day, which is perfectly fitting, since we are totally making fools of ourselves by showing off these projects!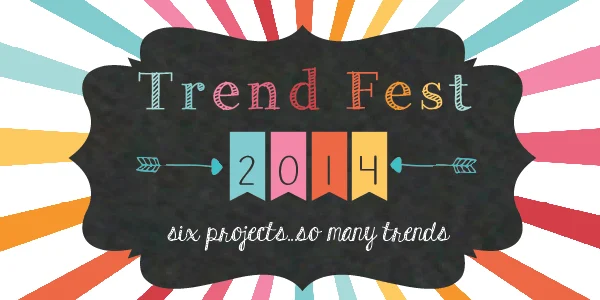 I had a really hard time coming up with something for this! In the end, I settled on an Easter candy jar to hold my yummy Easter treats. Now if only these things could last more than 24 hours in my house! "Hi, my name is Jessica, and I'm addicted to Cadbury mini eggs." Hey, at least it's only a seasonal problem.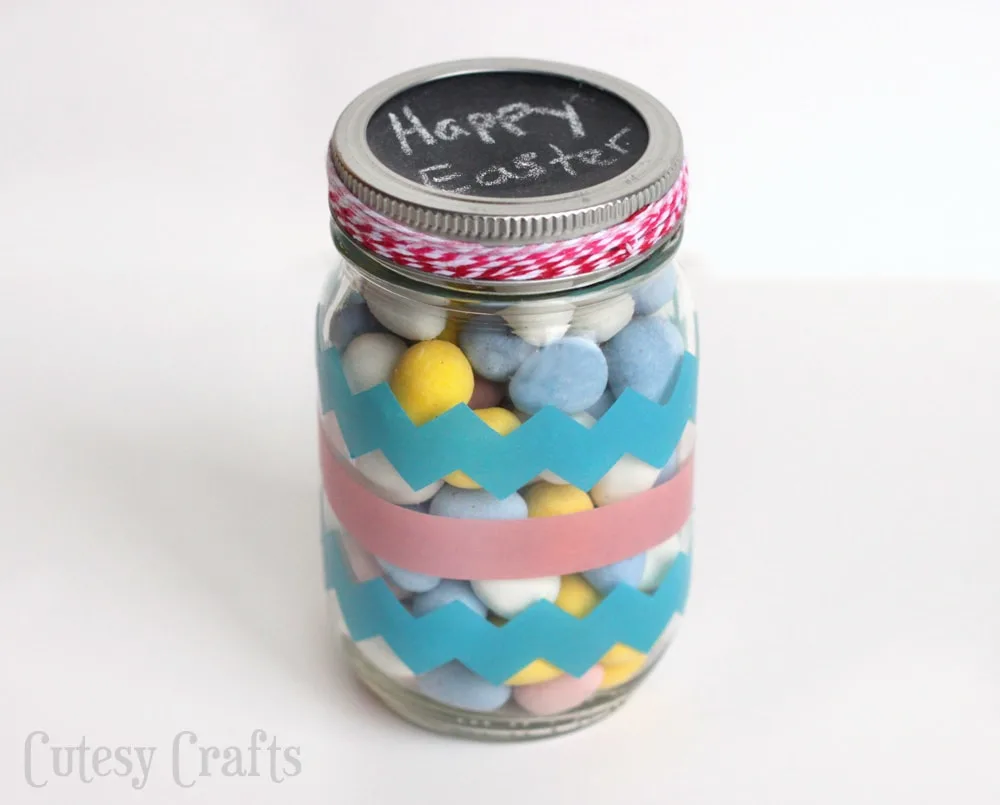 Ok, now for the trend count. First of all, it's a mason jar. If those aren't trendy right now, I don't know what is. I wrapped the lid with baker's twine, so that's trend number two. And just for good measure, the baker's twine goes from red to, dark pink, to light pink so that it has an ombre effect.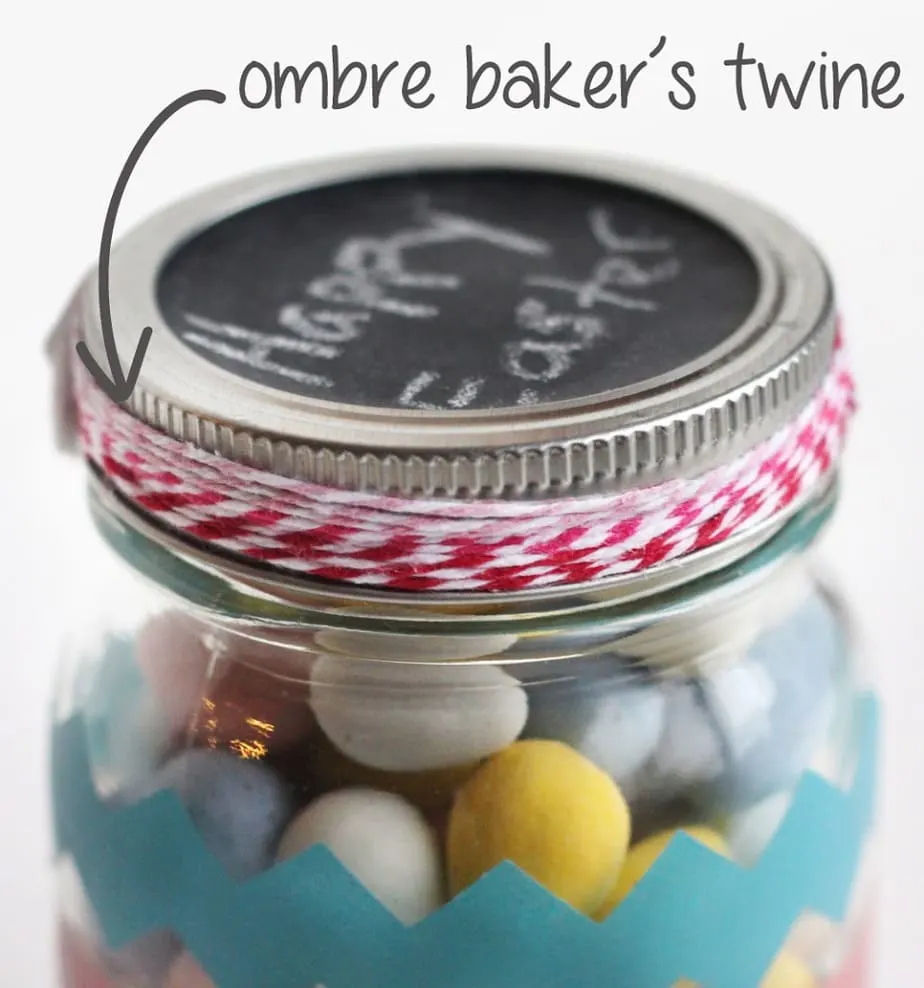 Then we've got washi tape… and not just any washi tape… chevron washi tape! That makes two more trends! Kinda looks like a big Easter egg, right?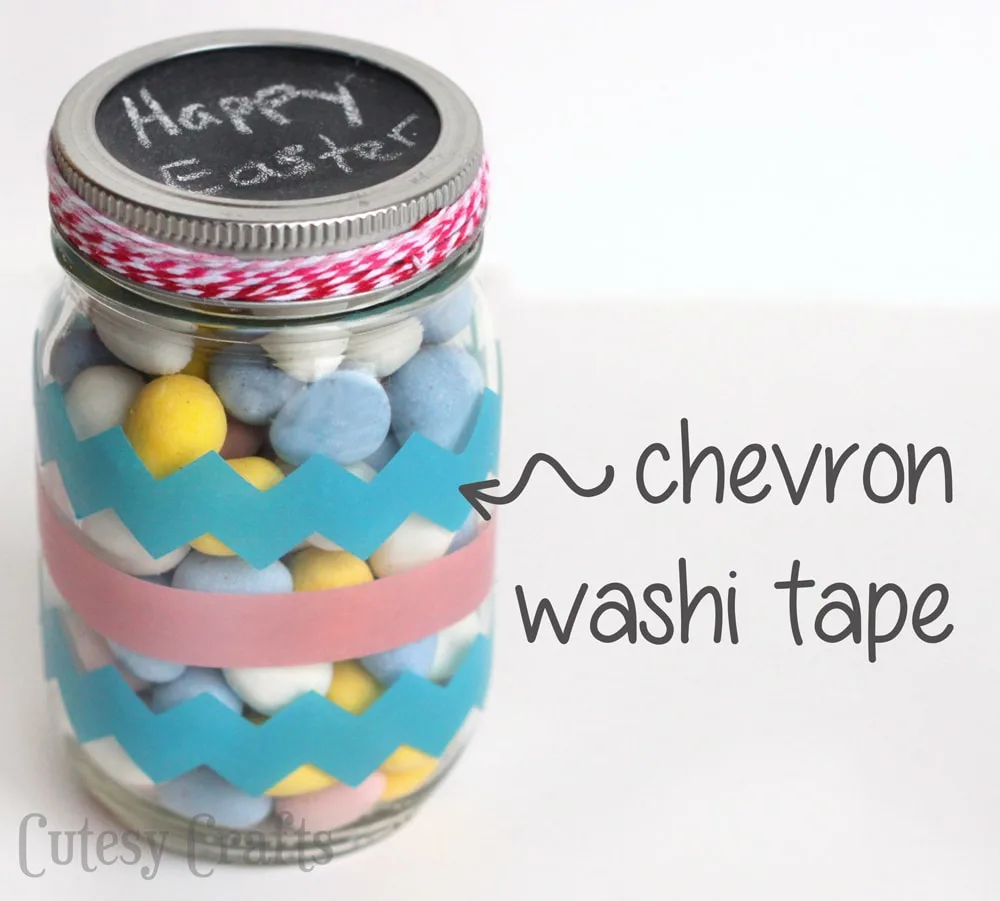 To top it all off (literally) I took some chalkboard vinyl, cut it into a circle, and stuck it on the lid.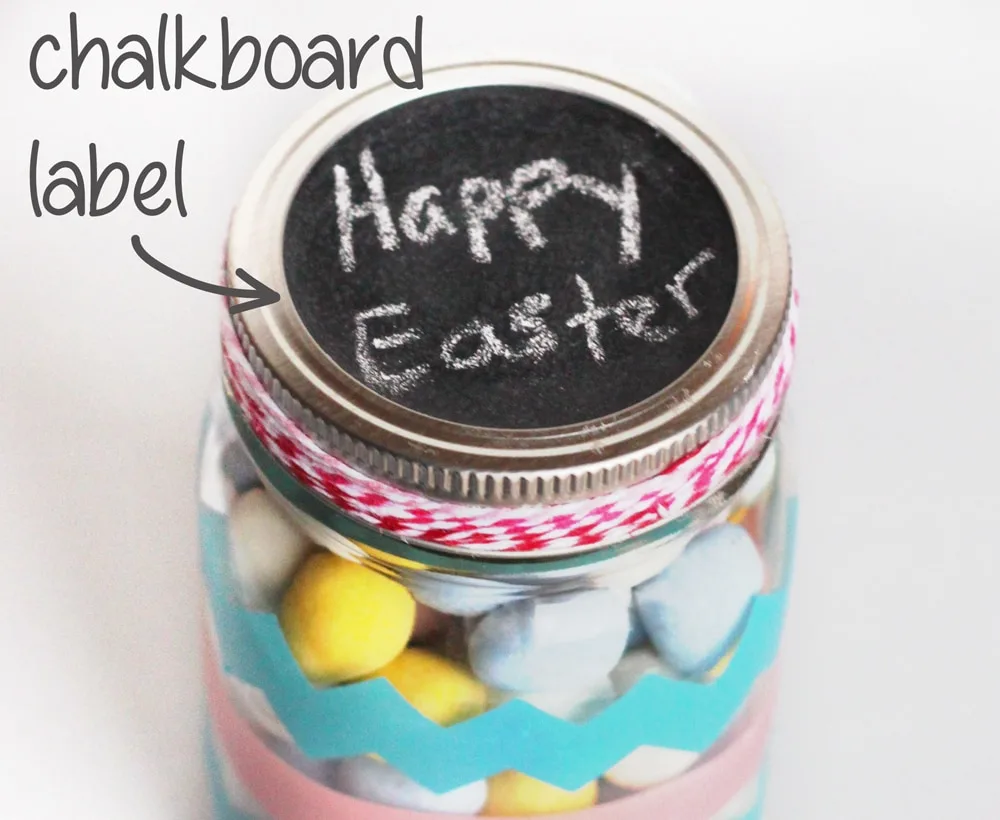 Trends
mason jar
baker's twine
ombre
washi tape
chevron
chalkboard
total trend count: 6
Now for the fun part! Go check out all of these other super trendy projects from my friends and
vote for your favorite
! The winner of the Trend Fest will be dubbed "Queen Trendy" for the year. How exciting! Haha!
And what's a contest without prizes for you?! One lucky voter will win six trendy pencils!!! One decorated by each of us participating in the Trend Fest. You know, because the perfect prize for April Fool's Day is trendy pencils. Here's the lovely pencil that that I made for the prize pack. Yep, it's dipped in GOLD… gold paint anyway. Good luck!