Just a few weeks ago, I signed Audrey up for Kindergarten. You would think that with her being my second, the thought of this would be easier for me.
It isn't.
It's still really hard, but in a different way. Evan, being the oldest, got my undivided attention for the first two years of his life. Our days consisted of reading books, playing with cars, and spending good quality time together. Audrey never had that. She's always had brother or sister to compete for attention with. Plus I've got WAY more stuff going on to distract me now.
I'm finding myself wanting to hold on to her longer. Wait… I haven't done enough with her. She's not ready. It can't be time already.
Since I can't freeze time, I've decided to squeeze in as much quality time with her as I can. Thus, the quality time jar was born.
The vinyl quote on the front of the jar is actually part of a quote that you may recognize. The entire quote by Rachel Janovic reads, "Motherhood is not a hobby, it is a calling. You do not collect children because you find them cuter than stamps. It is not something to do if you can squeeze the time in. It is what God gave you time for." (Motherhood Is a Calling (and Where Your Children Rank). It was later quoted by Elder Neal L. Anderson, an Apostle of our church.
It's something that I try to remember on a daily basis… My children are my most important calling. They are what God gave me time for.
Inside the mason jar are 50 strips of paper with simple activities that I can do with the kids. Things like reading books, painting, or even just watching a show together. At different times during the day, each of the kids picks a paper, and we do that activity together for 20-30 minutes. Easy. Not saying I don't spend any other time with them, but this time is special. Just one-on-one quality time.
I used the print and cut feature on my Silhouette for the first time ever for this, and I loved it! So easy to do! I just printed out the words and registration marks on cardstock, and then sent them through the machine.
The end result was perfectly cut strips of paper for the jar. If you'd like to use my cut files or get a list of the activities that I used, go here. To use my activity cut files, you will need to download and install this font.
I cut a circle piece of scrapbook paper to cover the top of the lid and wrapped some twine around it.
The quote is all vinyl and cut with my Silhouette as well. The little heart shape with the clock is a design from the Silhouette store here. You can download my cut file for the words here.
So how's it been going? So far so good. I've only been doing it with Audrey for the past week, but Evan will be starting up soon. My husband said he even wants to start doing it with them. I think that's so great!
Last week I went to Audrey's "house" for a tea party. She LOVED every minute of it. We dressed up, invited some animal friends, and broke out the play food.
She even wrote down her secret hot chocolate recipe for me. 🙂
It's something small that I can do every day, that I think will add up to something big. Is it making me feel better about Kindergarten? No way. But that's just life. I don't think stuff like that ever gets easier.
Want to Check Out More Silhouette Projects?
My Silhouette Challenge buddies and I are all sharing projects on our blogs today, so peruse the projects below for a wealth of Silhouette inspiration! Just click an image that you want to see, and it should take you to their pages!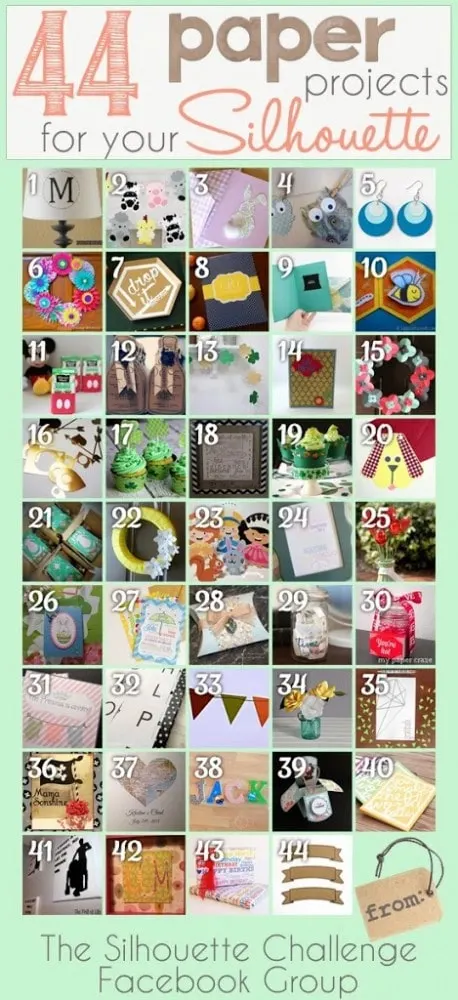 1. McCall Manor // 2. The Turquoise Home // 3. Creative Savings // 4. Sandpaper and Glue // 5. The Thinking Closet // 6. Sowdering About in Seattle // 7. Persia Lou // 8. From Wine to Whine // 9. Dream a Little Bigger // 10. Please Excuse My Craftermath… // 11. Play. Party. Pin. // 12. Everyday Paper // 13. Practically Functional // 14. A Tossed Salad Life // 15. My Favorite Finds // 16. The House on Hillbrook // 17. Adventures in All Things Food // 18. A Glimpse Into Barb's Life // 19. TitiCrafty // 20. The Experimental Home // 21. feto soap blog // 22. Creative Ramblings // 23. The Stamp Doc // 24. Ginger Snap Crafts // 25. Simply Kelly Designs // 26. Whats Next Ma // 27. unOriginal Mom // 28. Bringing Creativity 2 Life // 29. Cutesy Crafts // 30. My Paper Craze // 31. Create & Babble // 32. Grey Luster Girl // 33. The Sensory Emporium // 34. Lil' Mrs. Tori // 35. Black and White Obsession // 36. Mama Sonshine // 37. Weekend Craft // 38. Creative Carnival // 39. Peace, Love and Joyce // 40. Tried & True // 41. The Frill of Life // 42. Dragonfly & Lily Pads // 43. Get Silvered // 44. Minted Strawberry