I've been meaning to make a list of scriptures to go with my Nativity Advent calendar for a while now. This past week, I read through all of the Bible verses that talk about the birth of Christ. I was hoping that I could find a verse that would talk specifically about each piece of the Nativity, but the scriptures do not go into that much detail. Did you know that there is no mention of Mary riding a donkey in the Bible? Anyway, a printable list of the verses that I decided to use can be found here.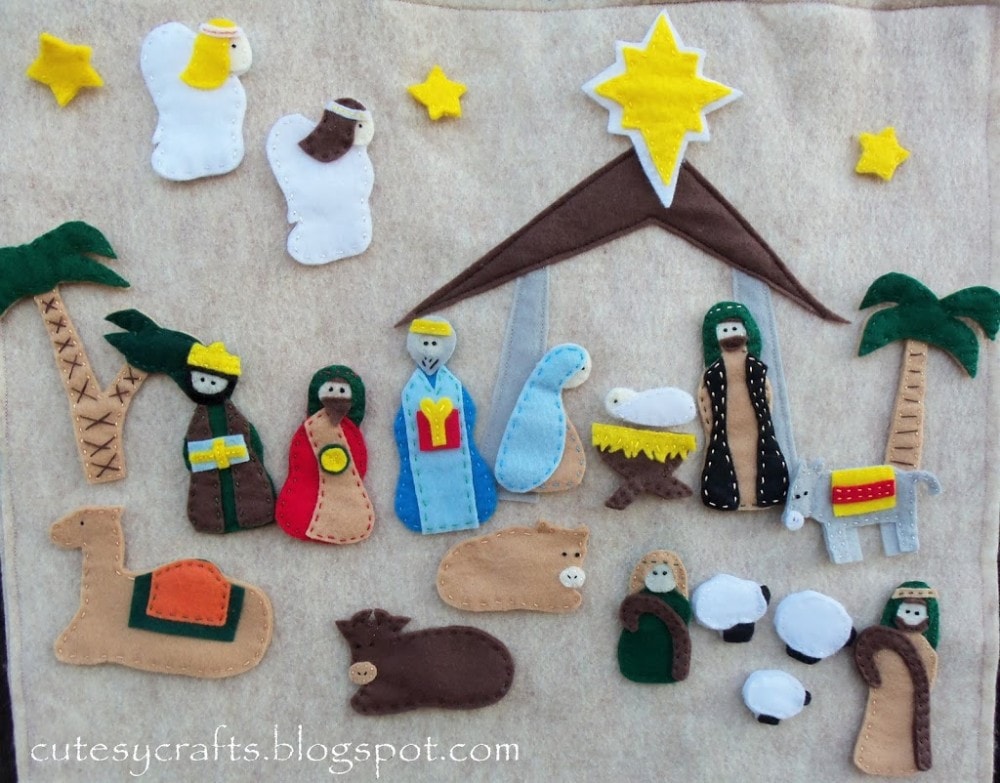 I plan to cut along the dotted lines and add a scripture verse to each pocket along with the Nativity figure. A little something extra to help my kids learn about the true meaning of Christmas.
Hope you all have a great Thanksgiving!