For Halloween this year, Audrey is going to be Dorothy. She's actually wearing the same costume that my mom made for me when I was a little girl! Precious right?! As I was searching the Halloween store for some ruby slippers to go with her costume, I came across this little Toto in a basket. Because I am so cheap crafty, I decided to make my own. Fabric of choice? Felt of course!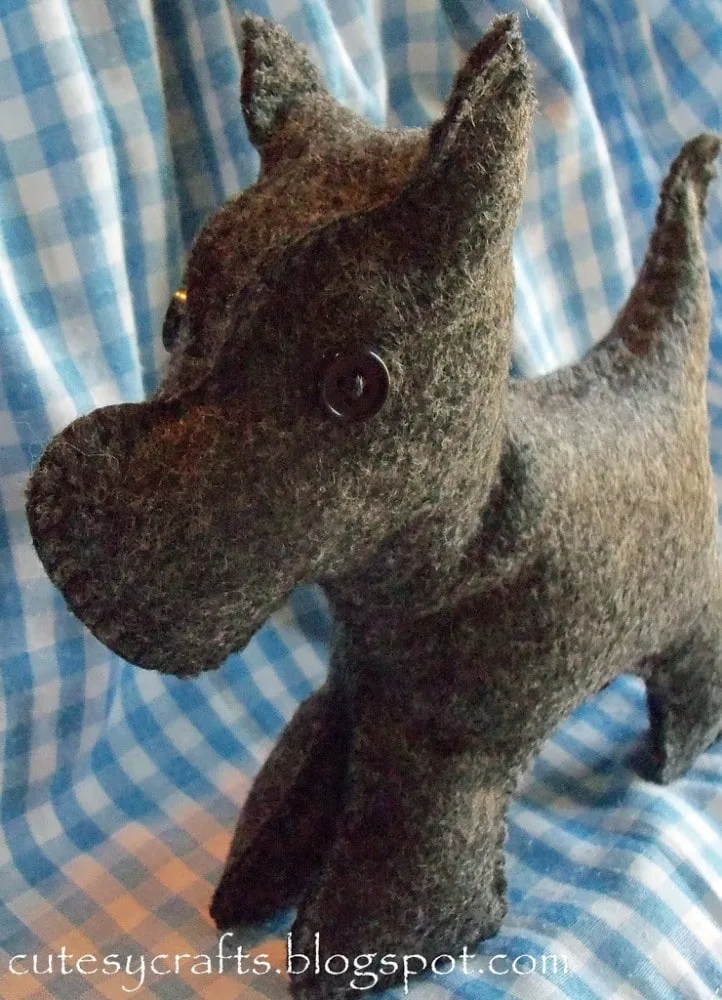 I found an adorable pattern for a little Scotty dog here at allsorts. I enlarged it a bit and changed the face and legs since apparently Toto is a Cairn Terrier (a little bit of trivia for the day).
He got two button eyes…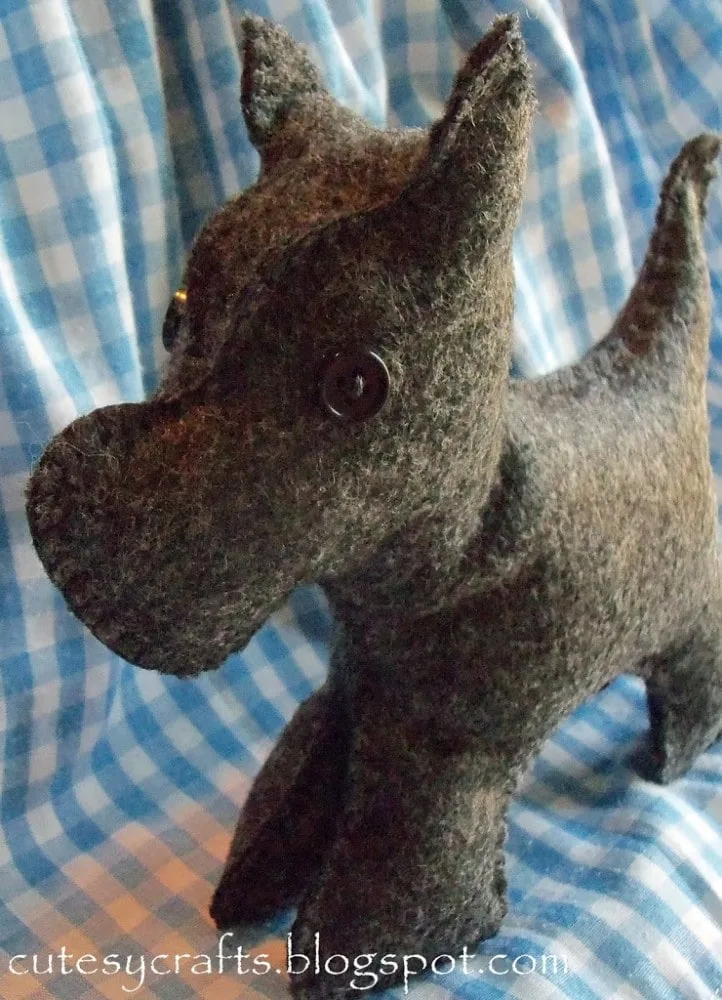 …and a red ribbon to match the ones that will be in Audrey's hair.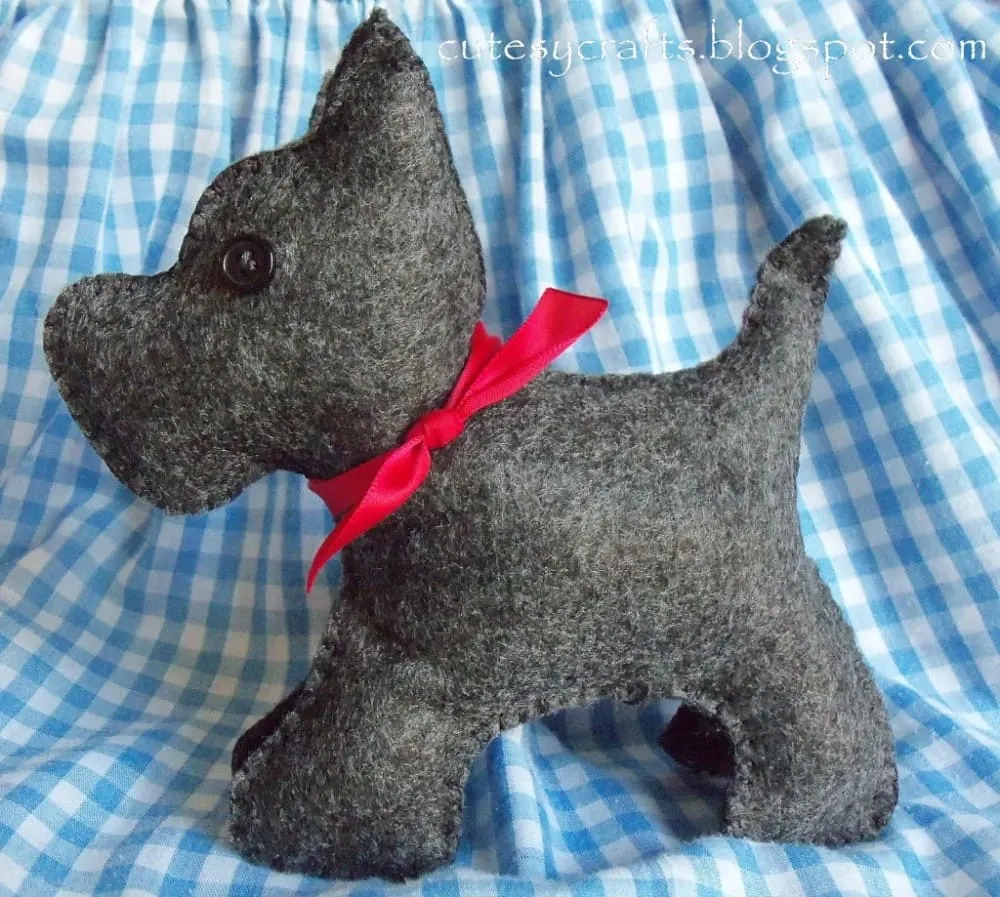 He's hand stitched using a blanket stitch and some embroidery floss. Super cute right?! Now your little Dorothy has no excuse for being without a Toto!
Cutesycrafts is a participant in the Amazon Services LLC Associates Program, an affiliate advertising program designed to provide a means for sites to earn advertising fees by advertising and linking to amazon.com.