I won't have much time for crafting since my little baby girl, Leah, finally decided to make an appearance last week, but I wanted to show off what I made for her. I used a combination of the tutorial found
here
on
Babymoon Boutique
along with instructions found
here
on the
Maya Wrap website
to make my own ring sling for a total cost of about $20.00. Sure beats the $75.00 that you would pay to buy a real one! It was pretty easy to make, and it works great! I am definitely going to need it since little missy weighed in at just over 11 lbs at birth!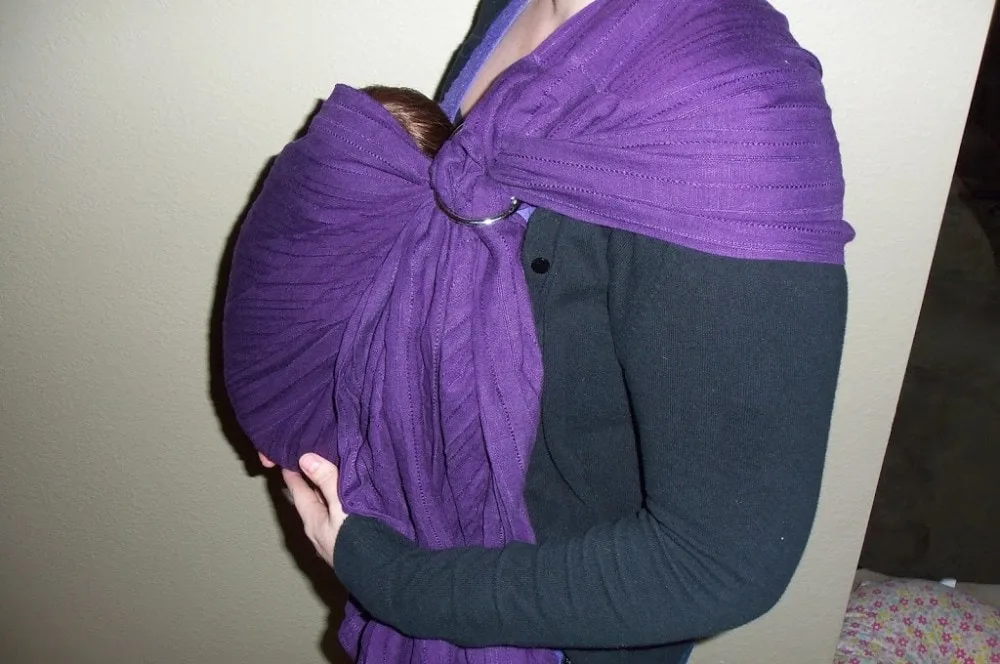 I used a linen-like fabric since I liked it so much when I made aprons. The rings that I used were 2″ welded steel rings from the hardware store. Bigger rings would probably have made it easier to adjust, but 2″ was all they had.
Now if only I could convince my kids that the baby in the sling is indeed Leah and not a new baby in my tummy! Ha ha!