Today, I have a little DIY decoupage coasters craft to share with you. The coasters are made by Mod Podging napkins onto the surface, so you can have a lot of fun choosing different napkin designs to go with whatever theme you choose. This would be a great craft for a group of teens, kids, or adults because it's so easy! Take a look at these fun tween and teen craft ideas!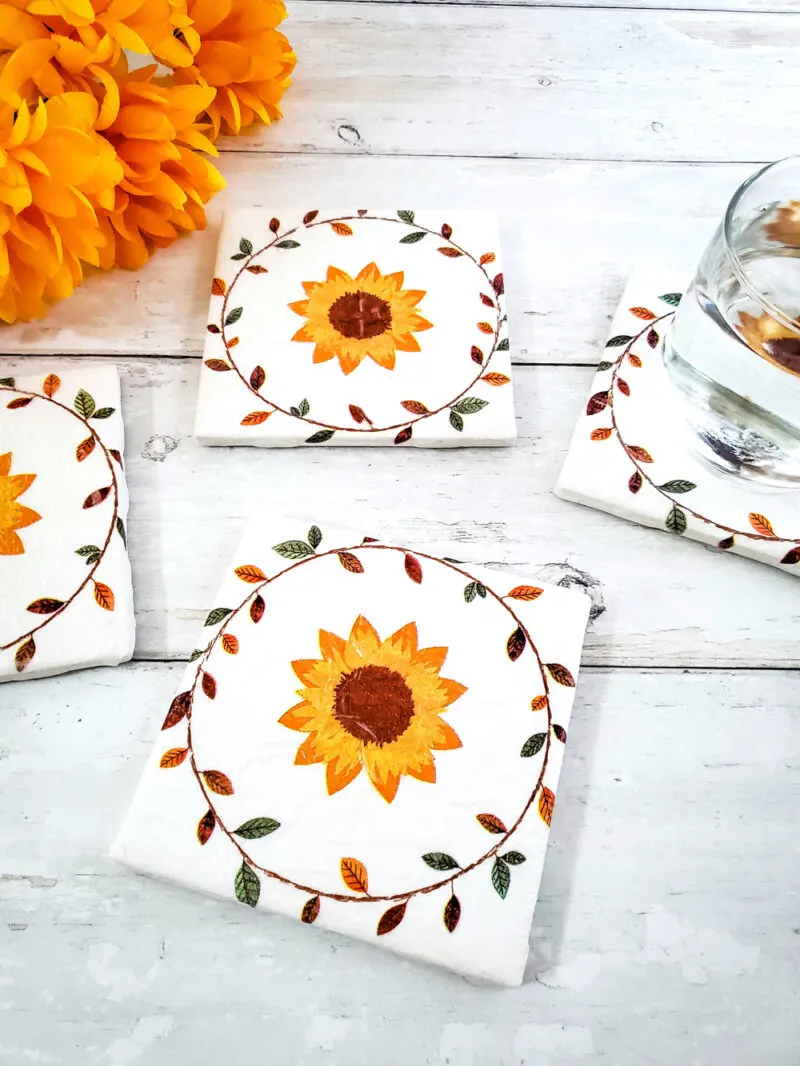 This is such a great way to use leftover tiles and would make a cute addition to a themed party!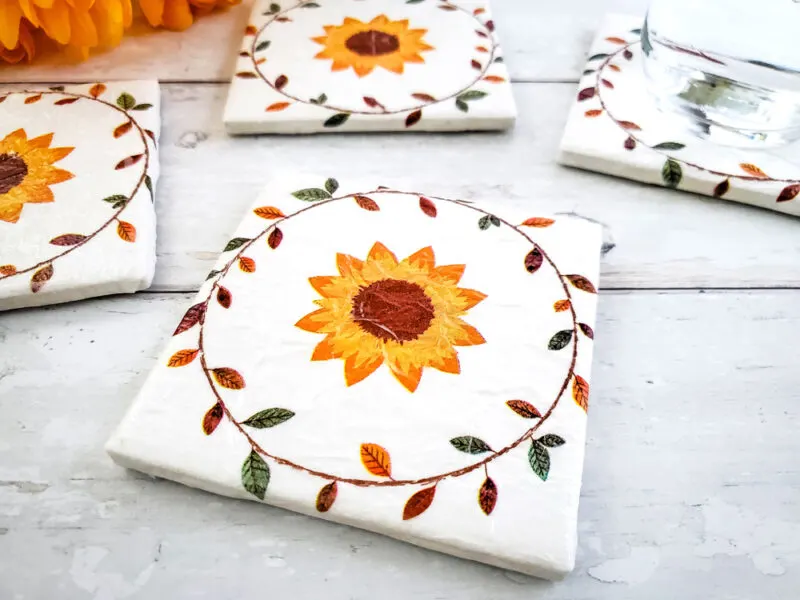 To make these DIY decoupage coasters, you'll need:
4" blank ceramic tiles or coasters
Sunflower Napkins (Dollar Tree)
Mod Podge
Scissors
Foam brush
Tacky glue (optional – not needed if coasters already have cork back)
⅜" felt sliders (optional – not needed if coasters already have cork back)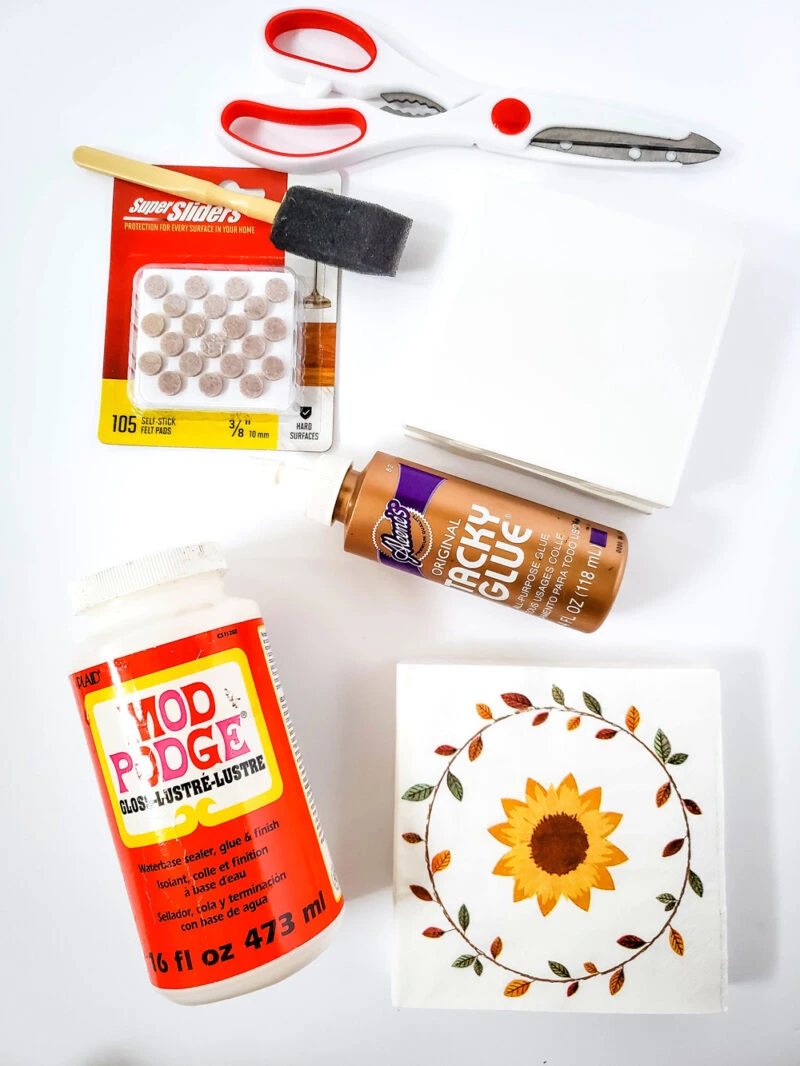 Step 1: Open the napkin, and cut the quarter of the napkins with the design on it.
Step 2: Use a foam brush to apply Mod Podge to the entire top and sides of the ceramic tile.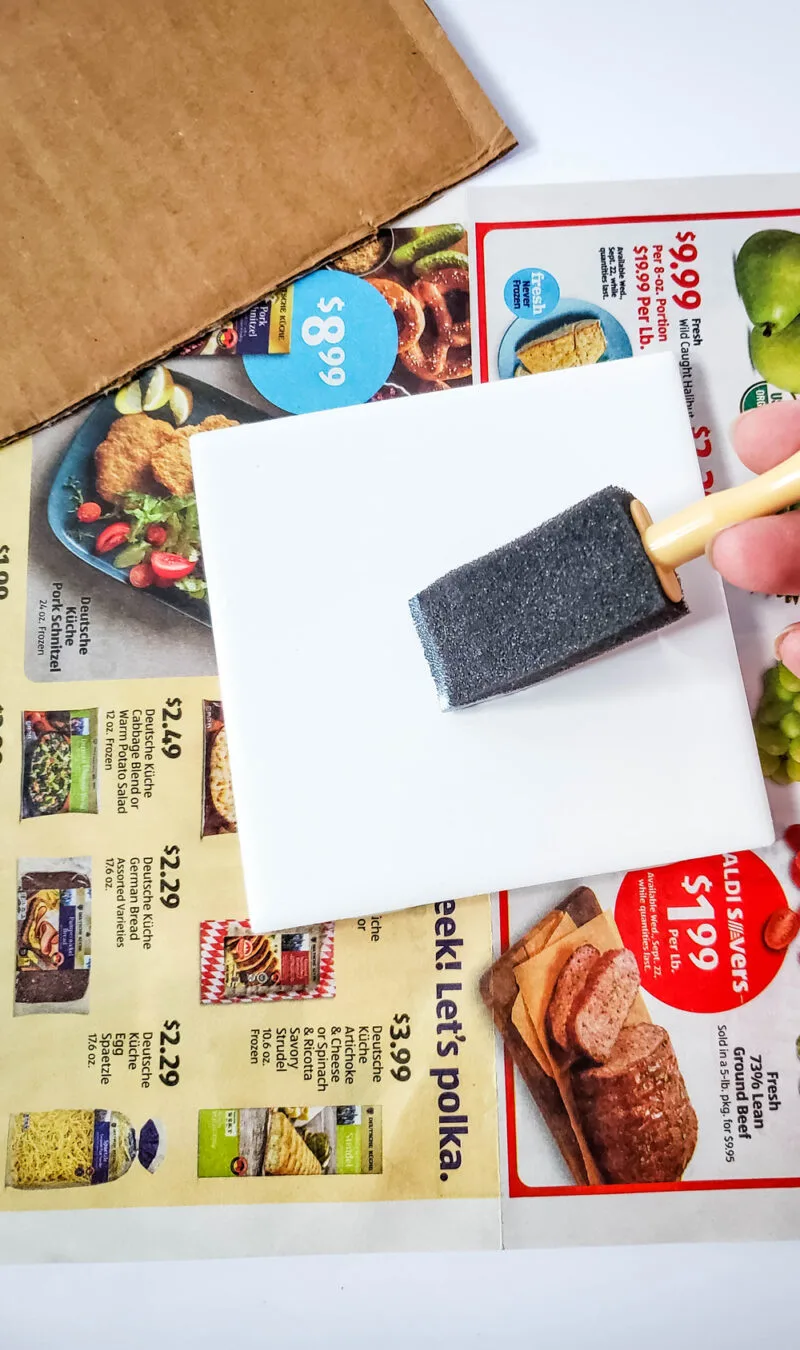 Step 3: Set a napkin centered on the tile, and smooth out across the top surface of the tile, starting from the middle. Fold the sides in slightly, then wrap the excess of the napkin down the sides.
Step 4: Apply Mod Podge to the top of the entire napkin, working the Mod Podge beyond the surface of the napkin, onto the bottom of the tile, to help seal it completely. Once dry, repeat this step again. Let dry, and repeat a third time.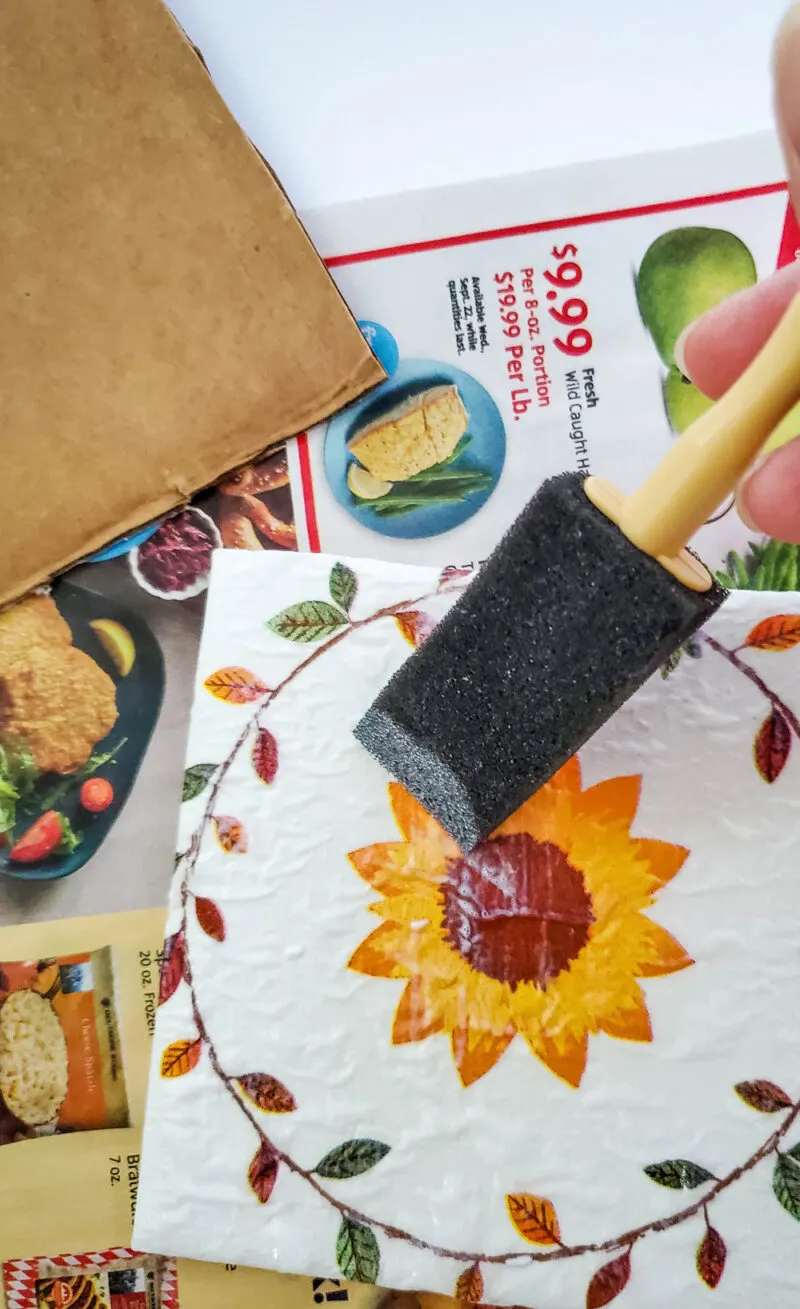 Step 5 (optional): Peel the backing off the felt sliders, and add a small amount of glue to the back of each one. Secure 4 felt sliders onto the bottom of the tile, about ½-1 inch from each of the corners.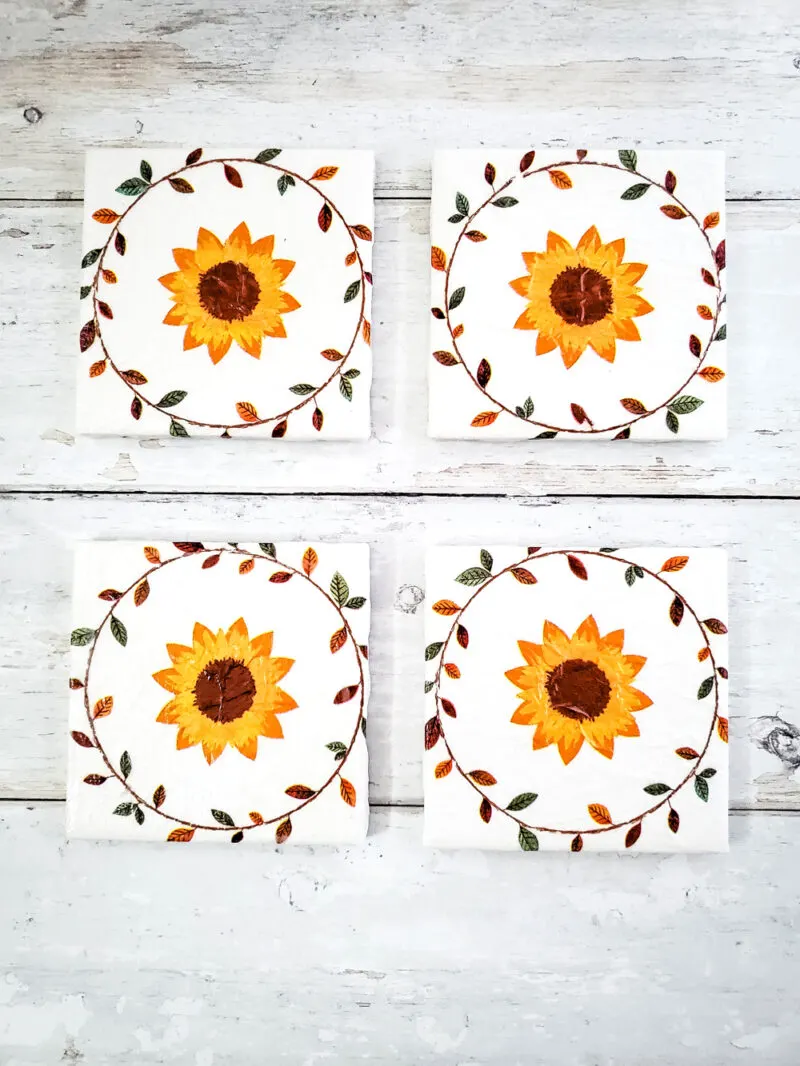 Once everything is dry, enjoy your one-of-a-kind coasters!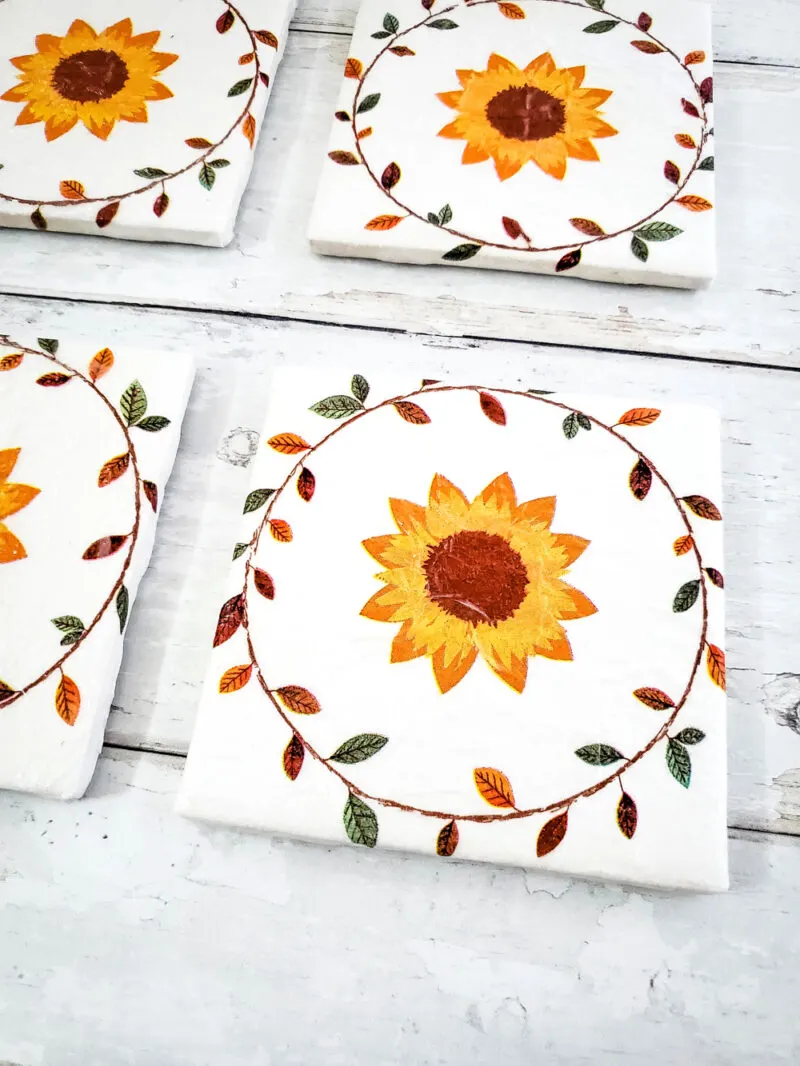 What kind of coasters would you make?