Every fall I try to make this iced pumpkin spice cookies recipe. These pumpkin cookies are so delicious, and I love their texture! Any time I give them to people, they ask for the recipe, so I thought I would share it with all of you. Seriously, they are the best!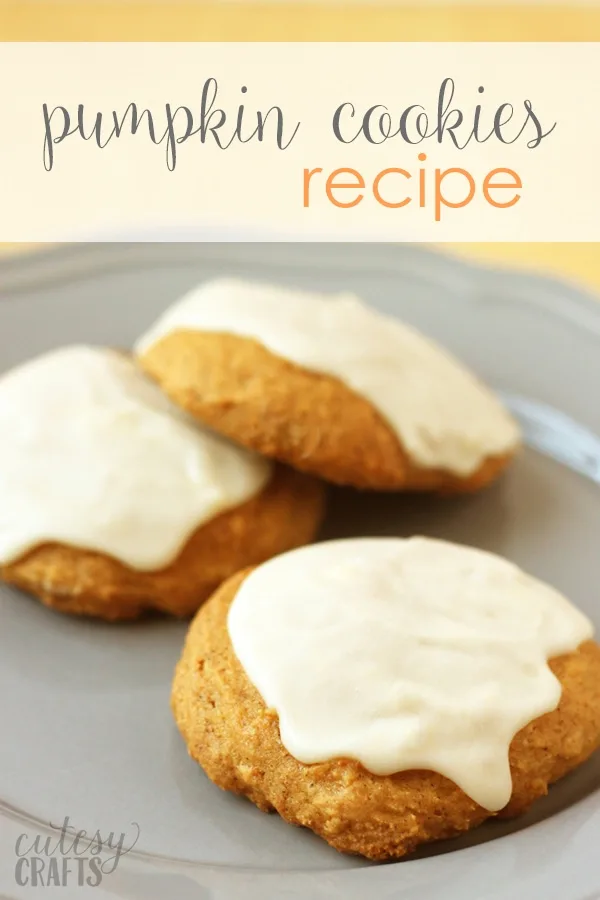 This recipe is really easy. Just make sure you use pureed pumpkin and not pumpkin pie filling. Although I think I did that once, and just left out the spices. They didn't turn out as good, but they still worked.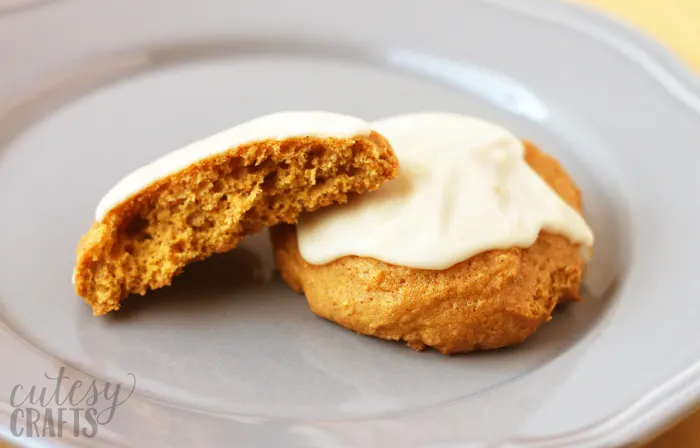 I like my icing to be extra thick, but you can make it whatever consistency you want. Sometimes I even double the icing recipe if I want them to be extra sweet.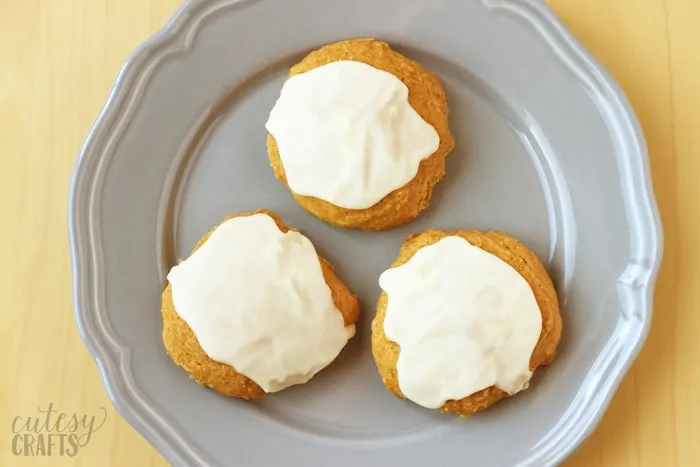 My mouth is watering just looking at these. Diet starts tomorrow, right? Hope you enjoy these iced pumpkin cookies as much as I do.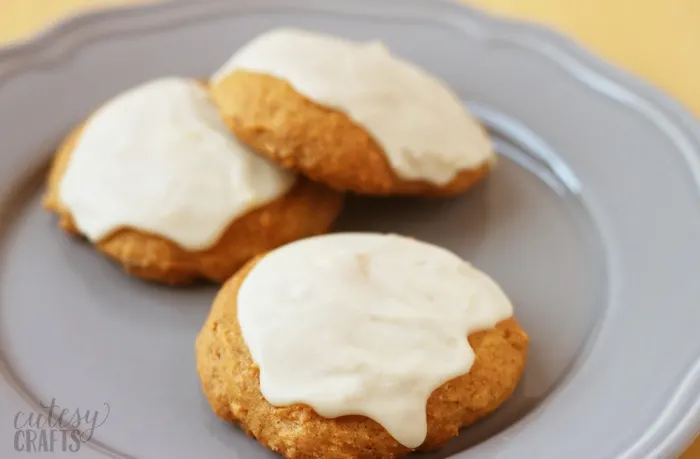 Iced Pumpkin Spice Cookies Recipe
Ingredients
2 1/2 cups flour
1 tsp baking powder
1 tsp baking soda
2 tsp cinnamon
1/2 tsp nutmeg
1/2 tsp salt
1/2 cup butter or margarine, softened
1 1/2 cups sugar
1 cup canned pumpkin puree
1 egg
1 tsp vanilla
Icing
2 cups powdered sugar
3 tbs milk
1 tbs melted butter or margarine
1 tsp vanilla
Instructions
Combine flour, baking powder, baking soda, cinnamon, nutmeg and salt.
In a separate bowl, cream together butter and sugar. Add pumpkin, egg and vanilla. Beat until creamy.
Mix wet and dry ingredients.
Drop on cookie sheet by tablespoonfuls and flatten slightly with the back of a spoon.
Bake 350

°

for 15-20 minutes.
Allow to cool completely and drizzle icing on top. Allow icing to cool and harden before storing.
To make the icing: Combine sugar, milk, butter, and vanilla. Add milk as needed to achieve desired consistency.