When I go to the craft store at Christmastime, I'm always drawn to the miniature Christmas figures. They are so stinking tiny and cute! I saw some little house shadow boxes, and I knew they would be perfect for holding some of the adorable little figures. Such a fun Christmas decoration craft to make! As soon as my girls saw it, they squealed with delight at the tiny pieces. They've been having lots of fun setting up different scenes, and Austin keeps wanting to play with the "choo-choo."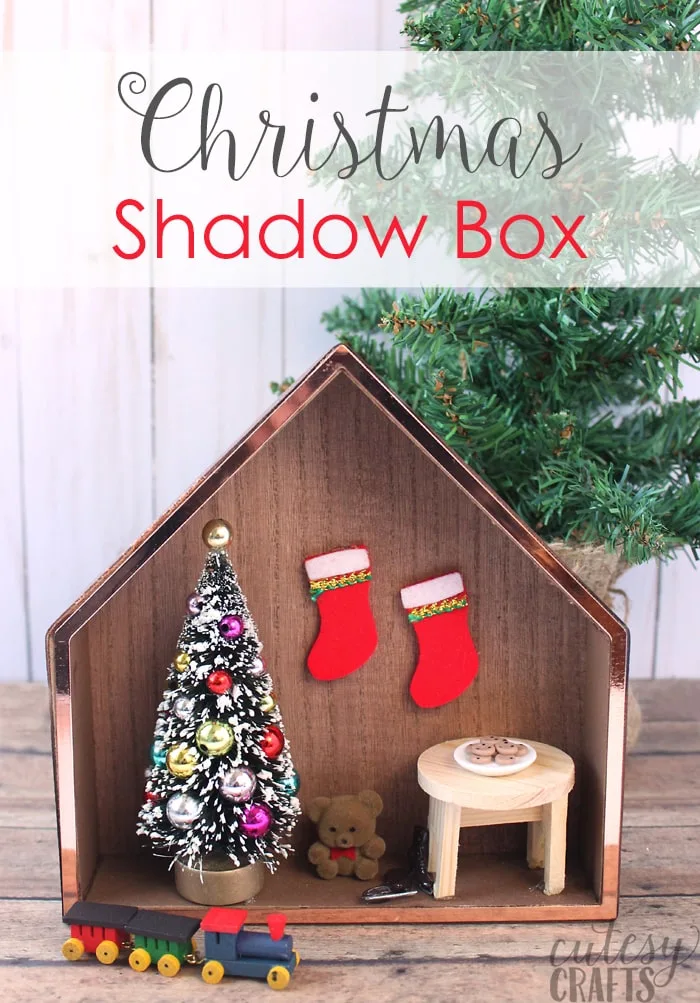 (This post may contain affiliate links, which means I may receive a commission, at no extra cost to you, if you click a link and purchase something that I have recommended.)
I bought most of my supplies for this from Consumer Crafts. To make this shadow box Christmas decoration craft, you'll need:
miniature figures – train, cookies, ice skates, bears
miniature stockings – I got these at Michael's, but they could easily be made out of felt
hot glue gun and gluesticks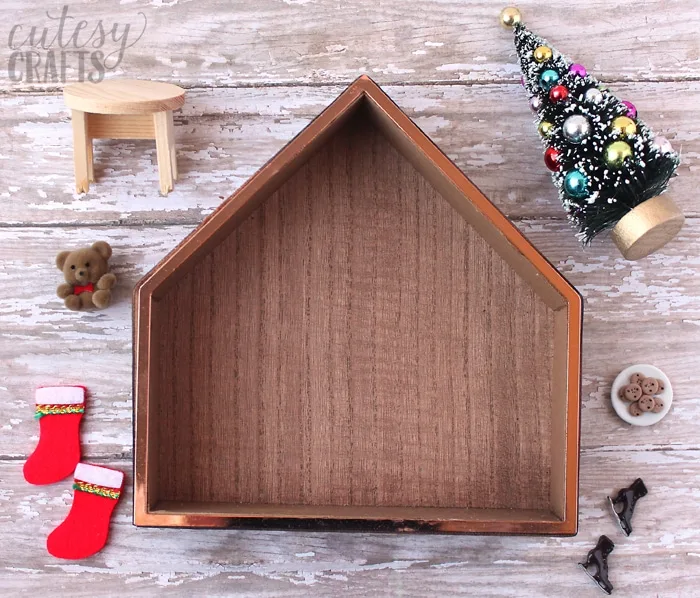 The tables that I bought came in a pack of three. I used the round one, but it was a little too tall. I cut the legs a little shorter to make it the right size. I wanted the children to be able to manipulate the pieces to set up different scenes, so I only hot glued the tree, table and stockings to the shadow box. I left the rest of the pieces loose.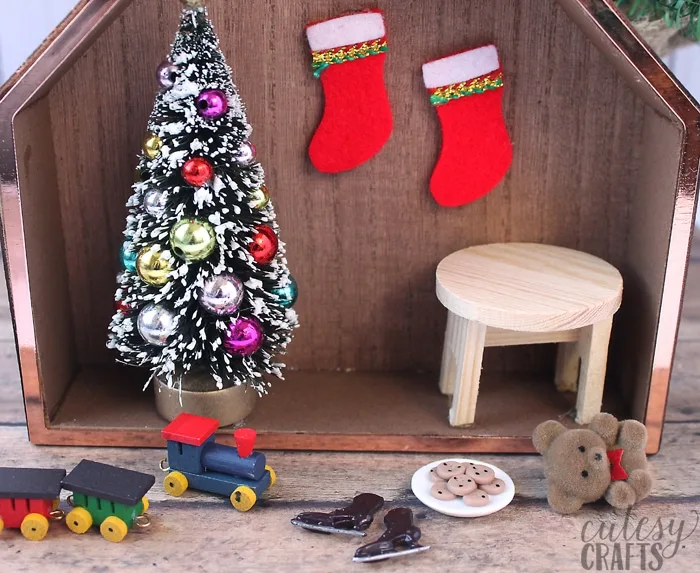 Set up a little scene with the rest of the pieces.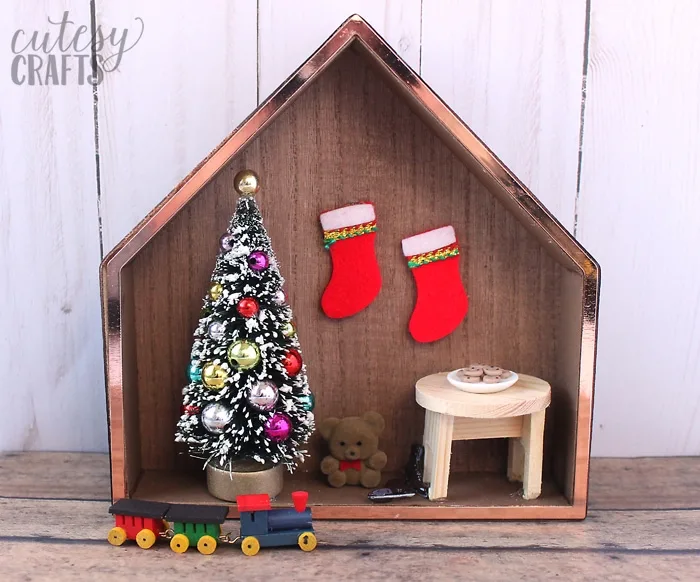 Move the pieces around to change it up.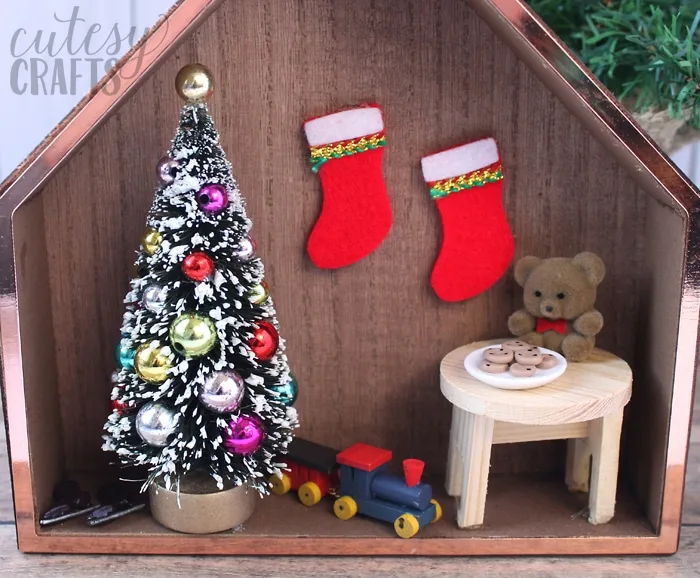 I love it so much! I want to make another one (or two) with the different sizes of shadow boxes. I'm thinking maybe one with Santa's toy shop would be cute.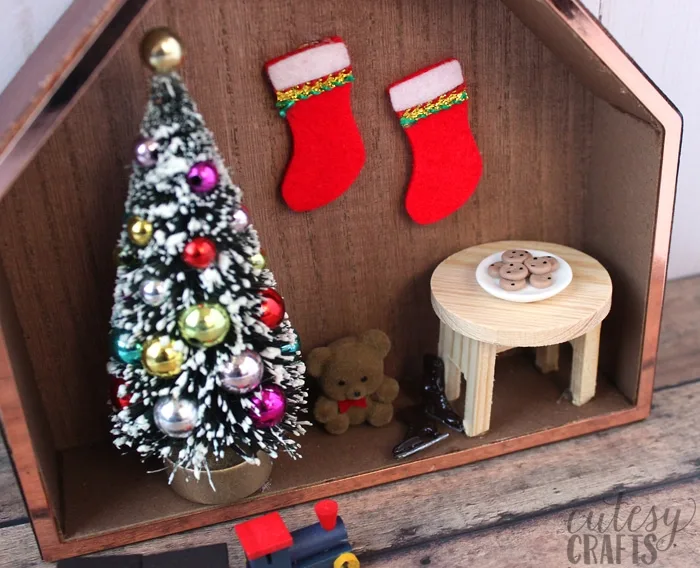 Got ideas for any other scenes? Consumer Crafts has a few more different sizes, so I'd like to make at least two more. They are just so fun!