I've always wanted to try making my own pom poms, so I came up with an idea to make a DIY snowman ornament out of them. He turned out so fluffy and cute, and I just love his button hat! If you've made pom poms before, then you will be ahead of the game. If you haven't, don't worry because I made a video tutorial to walk you through making the entire snowman. It's easier than you think! Make sure you also look at all of my other homemade Christmas ornament tutorials!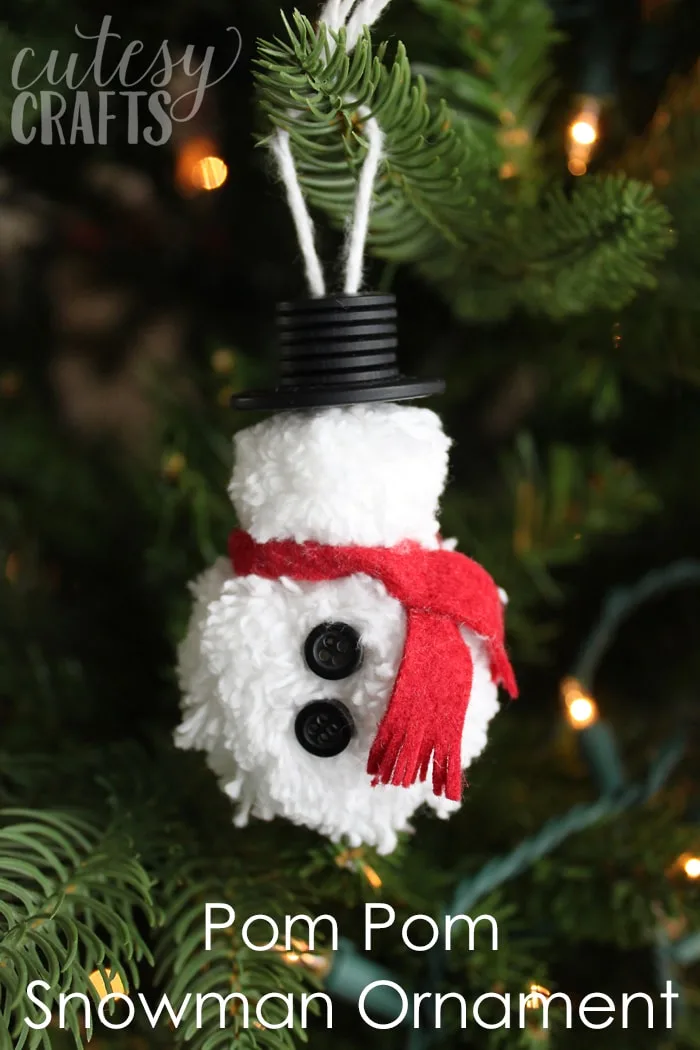 To make this pom pom DIY snowman ornament, you'll need:
white yarn
cardboard
a fork
black buttons – 1 1/4″, six 6/4″, and two 5/16″
felt – 6.5″ x .5″
tape
hot glue gun and gluesticks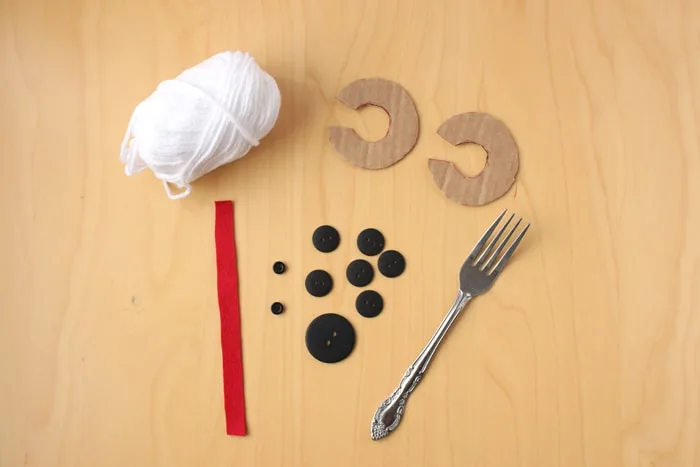 I made a video tutorial, so I won't go over all of the details in a written tutorial. You can watch it below or on my YouTube channel here.
Use the template provided to cut out two of these "C" shapes. Use this template to make a large pom pom.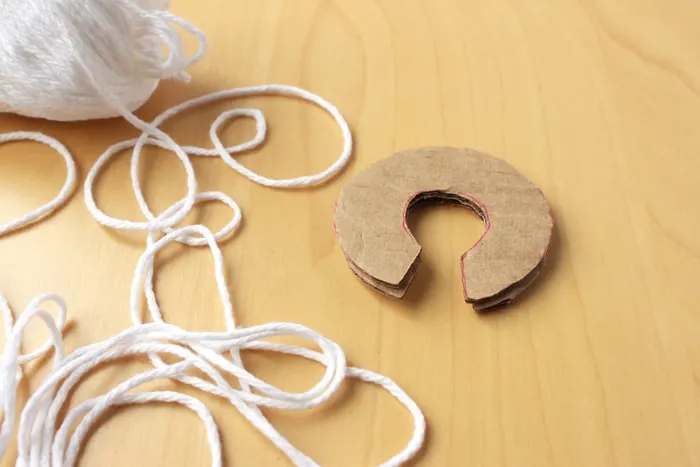 This pom pom will be the base of your snowman. Make sure to give it a nice trim when you are done.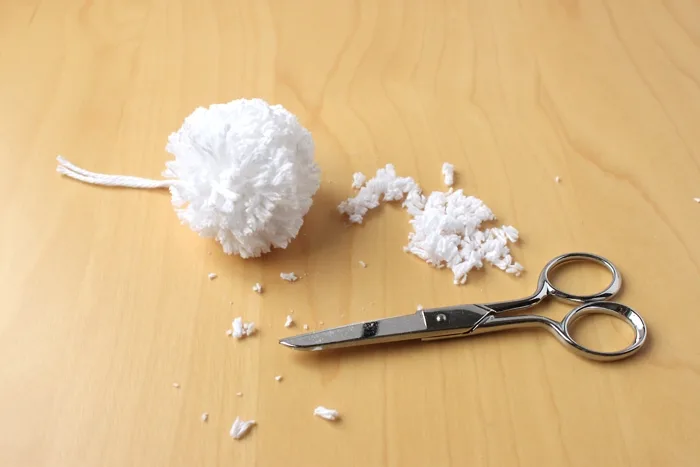 Use a fork to make the smaller pom pom for the snowman's head. Make sure the yarn you tie around it is nice and long.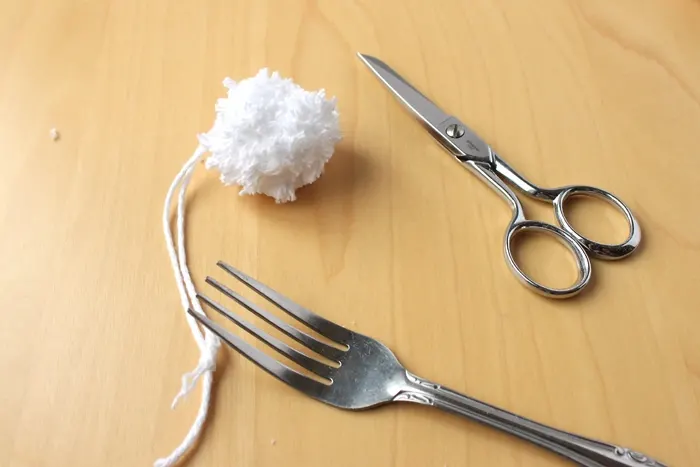 Thread the larger buttons onto that yarn to form the hat. Wrap tape around the ends to make it easier.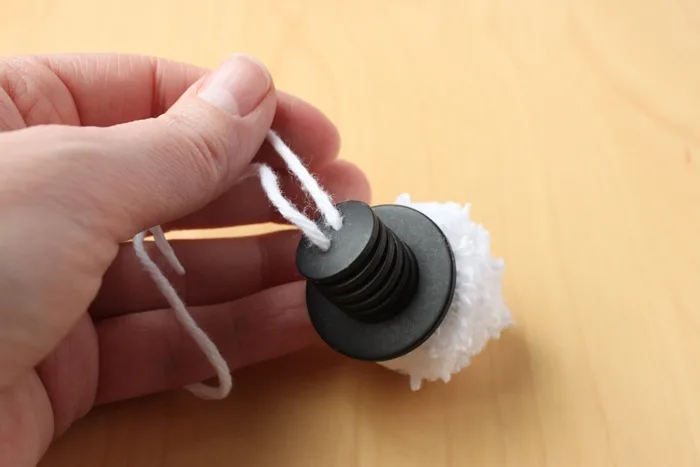 Tie a knot in the end to keep the buttons from sliding off and to make a loop for hanging.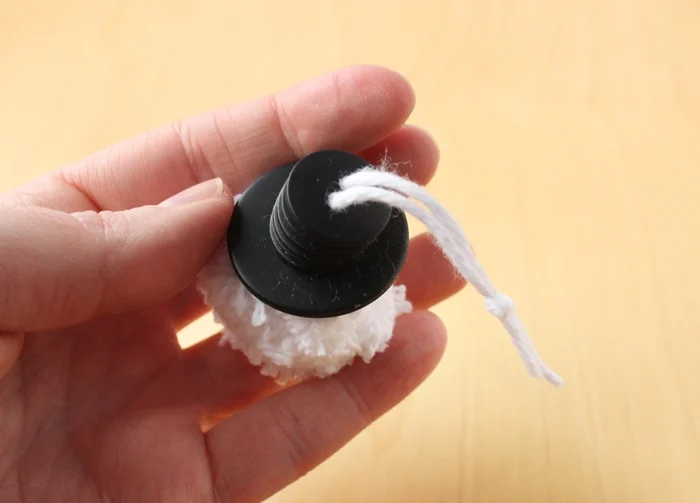 Cut slits in the end of the felt to make it look like fringe on the end of a scarf. Hot glue the middle of the scarf closed to make it less bulky.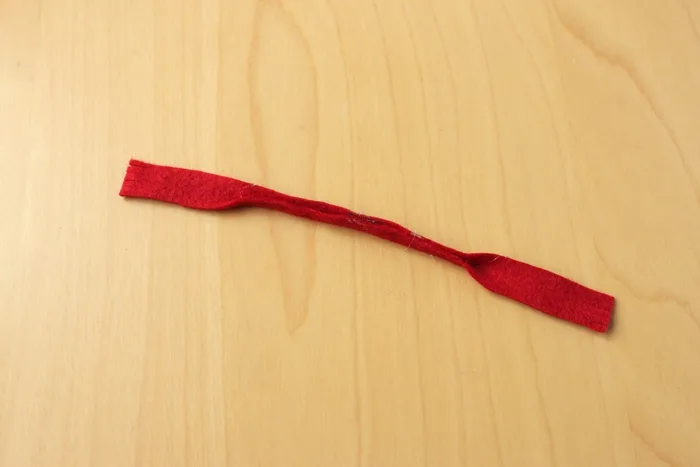 Wrap the scarf around the snowman and glue it on. Glue the two smallest buttons on the front of the snowman, and he's done.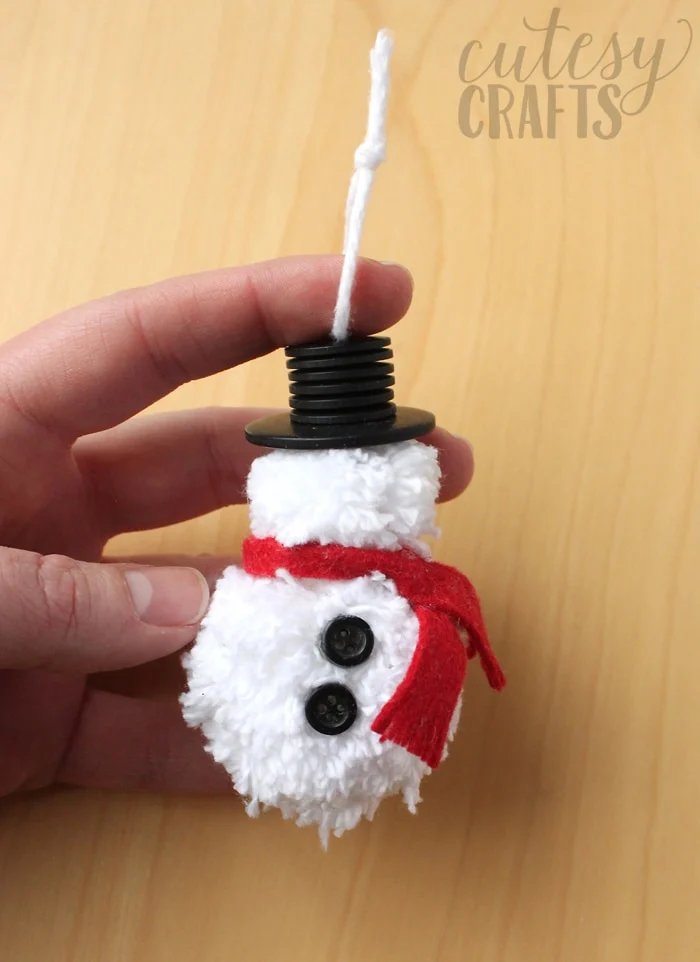 He looks so cute hanging on our tree! Have you made pom poms before? It's kinda fun!