The Frog Prince was another fairy tale that fascinated me as a child, so I had to include it in my fairy tale hand embroidery series. This one is done on another small, 6 inch hoop, and is fairly simple to stitch up. To see the other hoops in this series, go here.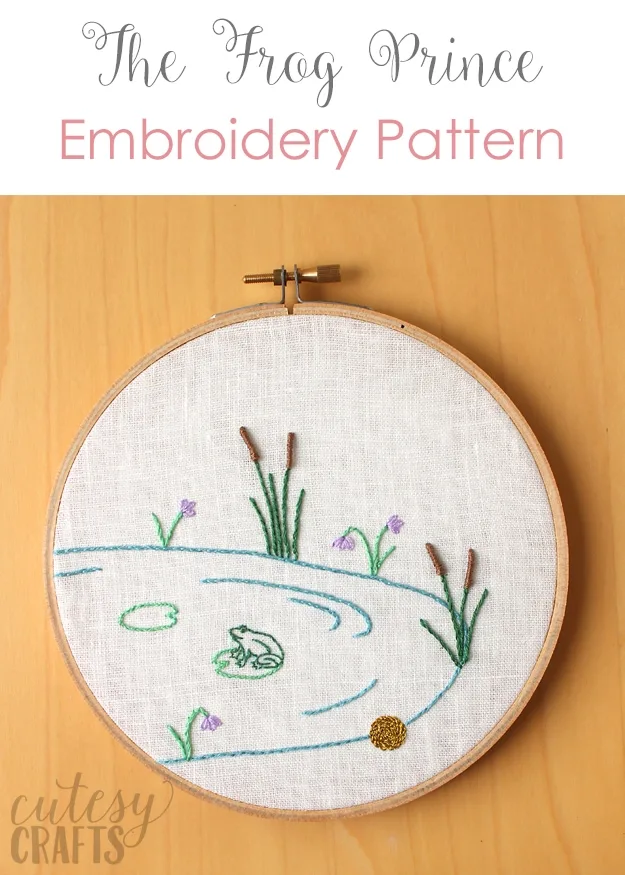 (This post may contain affiliate links, which means I may receive a commission, at no extra cost to you, if you click a link and purchase something that I have recommended.)
To re-create this embroidery hoop, you'll need:
6 inch embroidery hoop
white linen fabric
embroidery floss (colors listed on pattern)
Get the free fairy tale patterns!
To get the password, enter your information in the form below to sign up for my free email newsletter. You will get an email with the password. Already subscribed but forgot the password? No need to subscribe again! Every email newsletter I send has the password in it, so check the latest one.
The hardest part to stitch was this little frog. Using just one strand of floss, it was very dainty work. He turned out so cute though!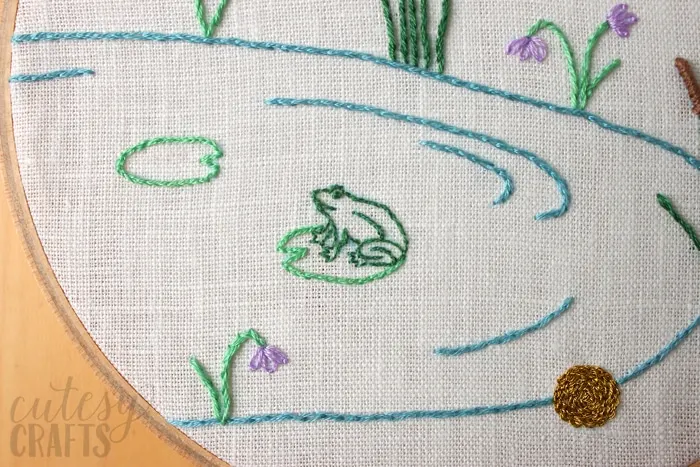 I used a new stitch on the cattails. They were done with a Bullion Knot. It took a few tries for me to get the hang of it, but I think they turned out pretty good. I love the dimension that it gives them.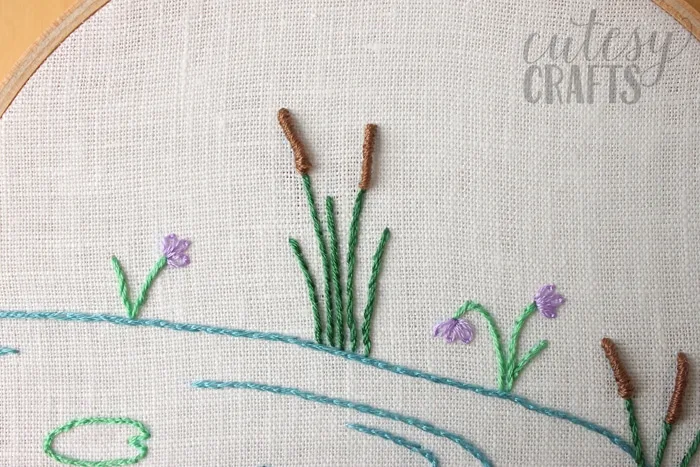 The golden ball was a bit of a pain with the metallic thread, but it turned out great. I tried to do a satin stitch at first, but that wasn't working for me. Instead, I just did a back stitch around the circle and continued to fill it in with more back stitch circles. It got a little messy on the back, but the front looks good. That's all that really matters!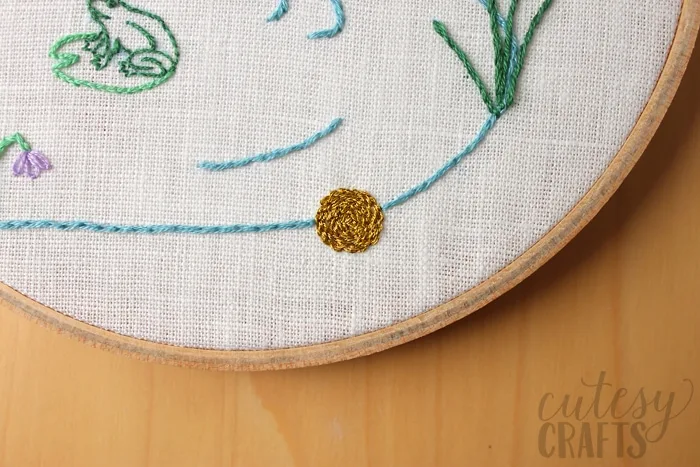 Just one more hoop left in this series, so make sure to check back in for that. It's going to be a Cinderella one.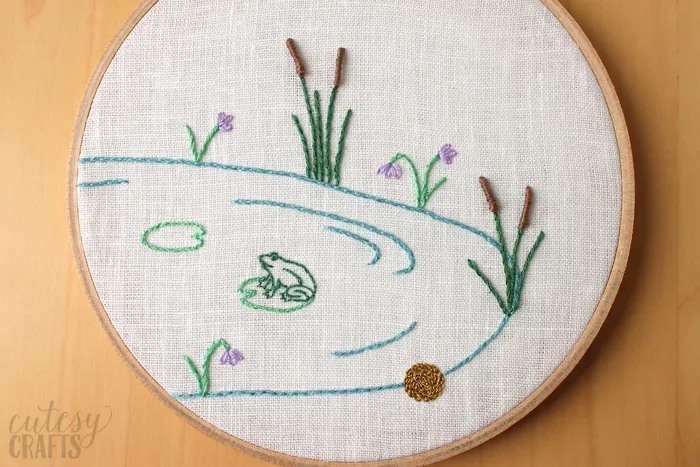 Follow along on Instagram to see sneak peeks of what I'm working on, and take a look at my other hand embroidery designs for inspiration.
Cutesy Crafts is a participant in the Amazon Services LLC Associates Program, an affiliate advertising program designed to provide a means for sites to earn advertising fees by advertising and linking to amazon.com. This post contains affiliate links.