I'm always on the lookout for good, quality shows for my kids to watch. My little ones LOVE Disney Junior, and I'm pretty sure Leah has seen every episode of Sofia the First that there is. Last week we got to go to a Disney Junior event for Mickey and the Roaster Racers, and I think she might have a new favorite! Austin is obsessed with cars, so you know he was happy! The great party and this post are sponsored by Disney Junior. All opinions are my own.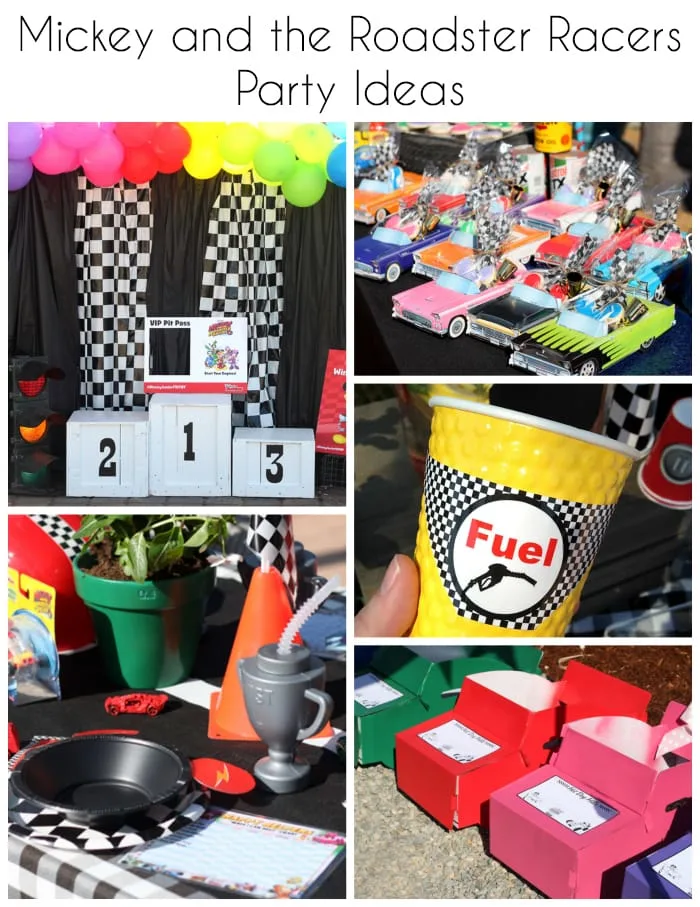 If your kids love Disney Junior as much as mine, make sure to tune into the Disney Channel every FRiYAY morning to watch new episodes of your favorites. My kids love to wake up early to watch cartoons, so this is perfect for them!
We had a blast at the Disney Junior event, and saw some of the cutest party ideas! I might have to borrow some of them for Austin's next birthday party. When we arrived at the party, we got these cute little Mickey (or Minnie) racing ears. They also had a paper roadway going across the area.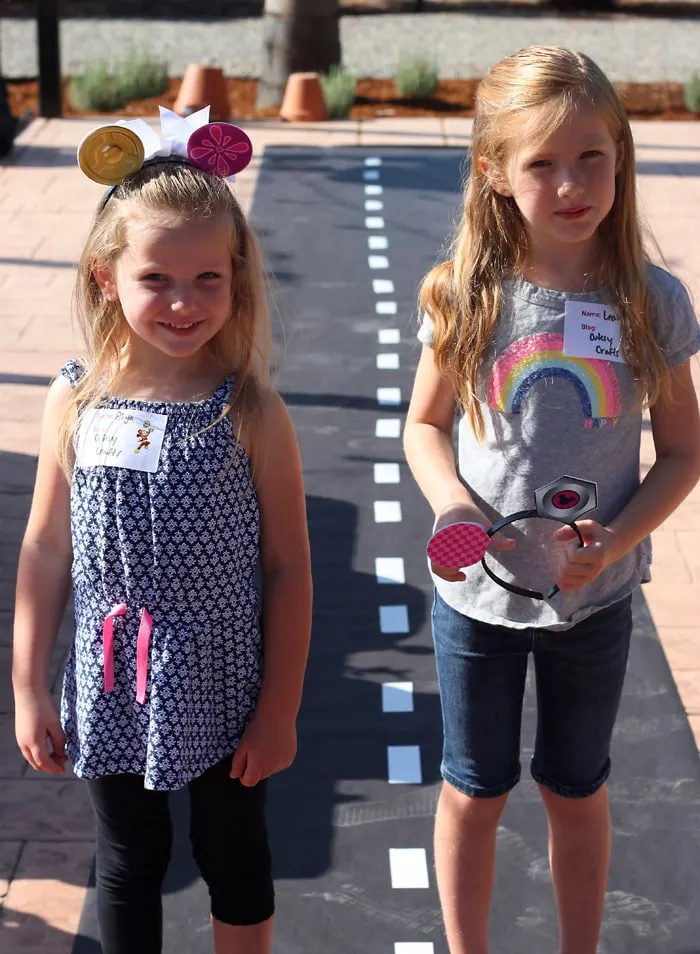 The decor was all travel themed, and oh so cute!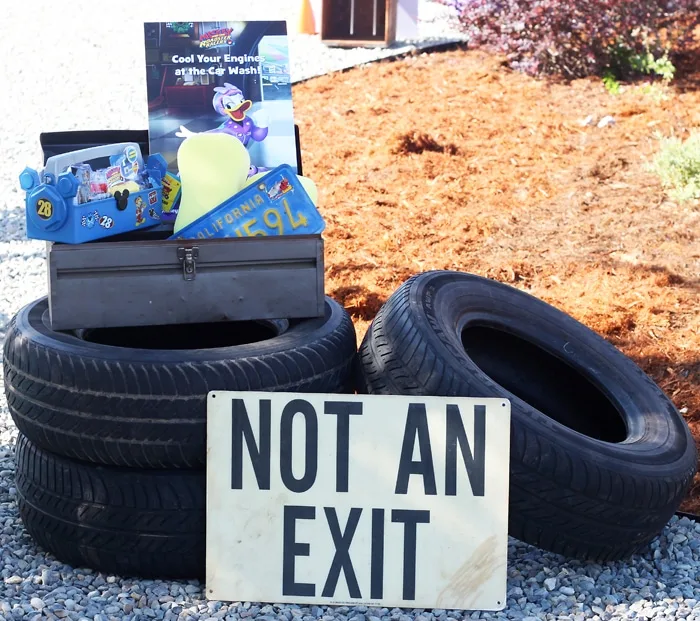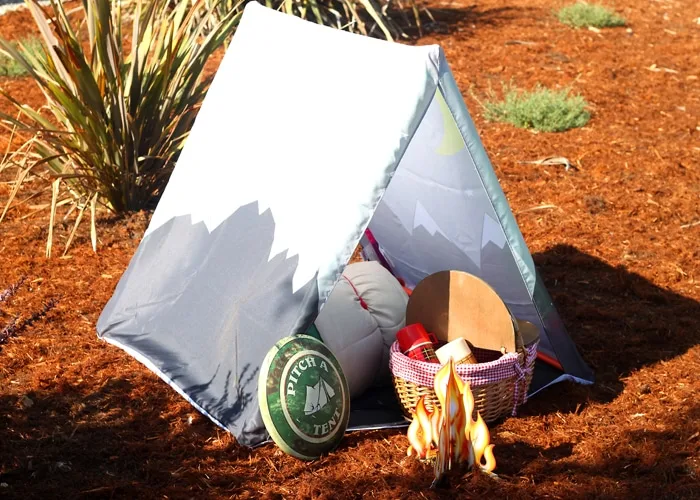 I think my favorite was this old gas pump. Such a fun detail!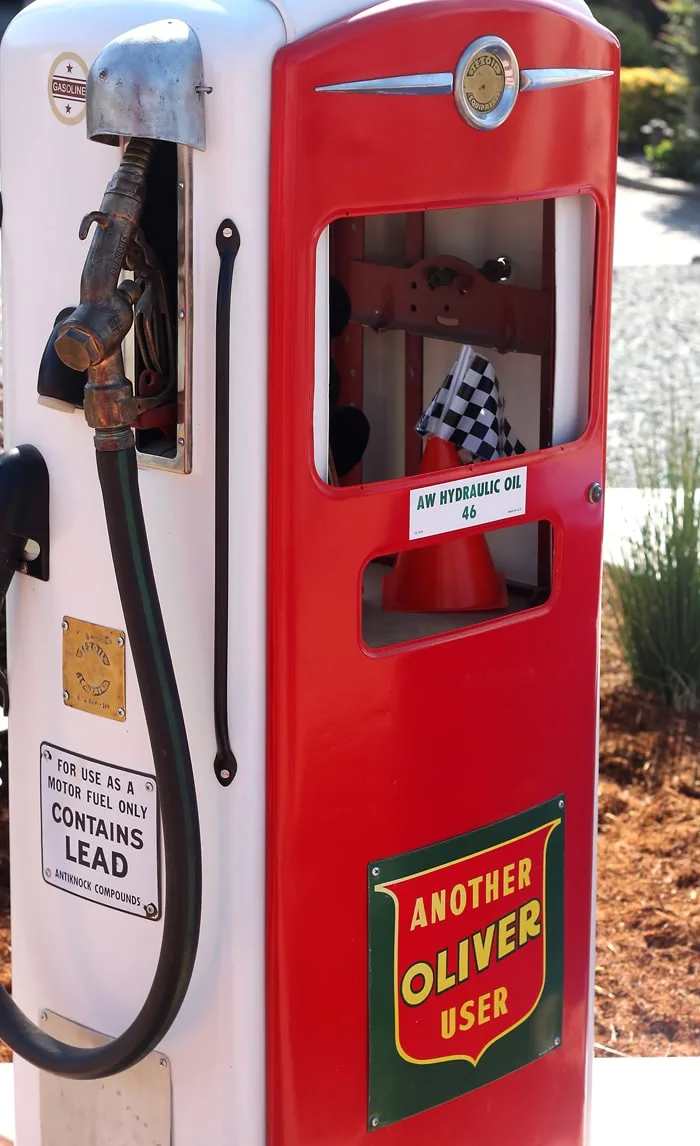 The tables were set with all kinds of car-themed decorations. Each place setting had a trophy water bottle and "Happy Helpers" chart that you can get on the Disney Junior website.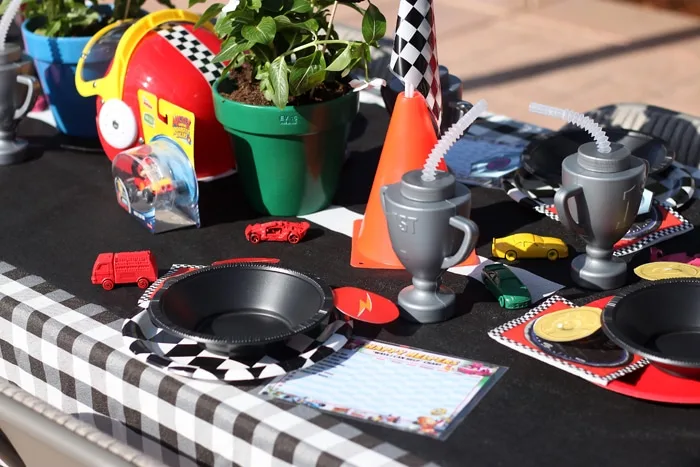 The party was in the morning, so breakfast was served. There was a fun cereal bar with milk and yogurt.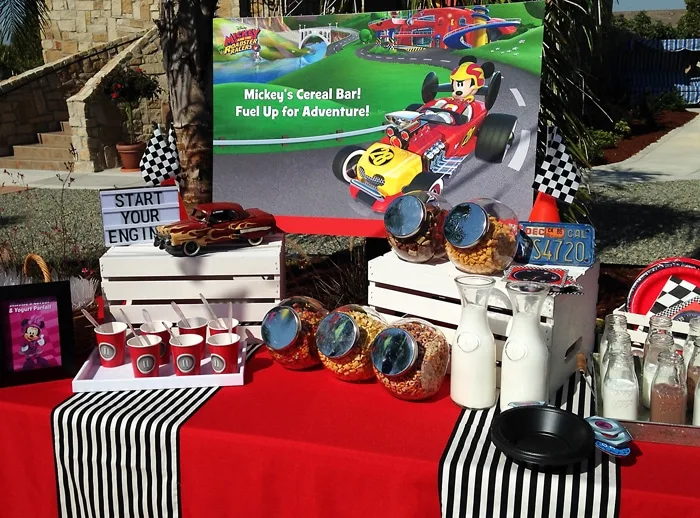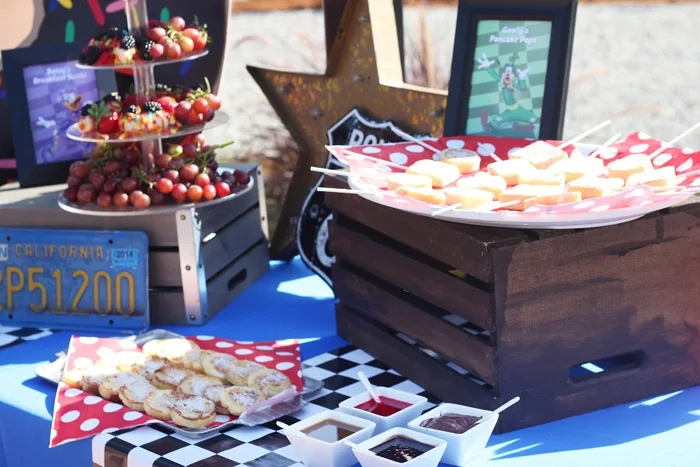 Also on the menu was fruit and "Daisy's Breakfast Sushi."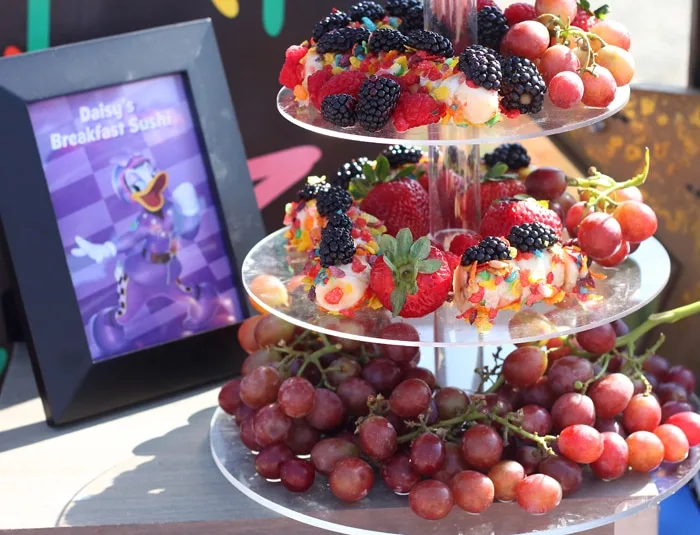 Doughnuts were used for "Donald's Spare Tires."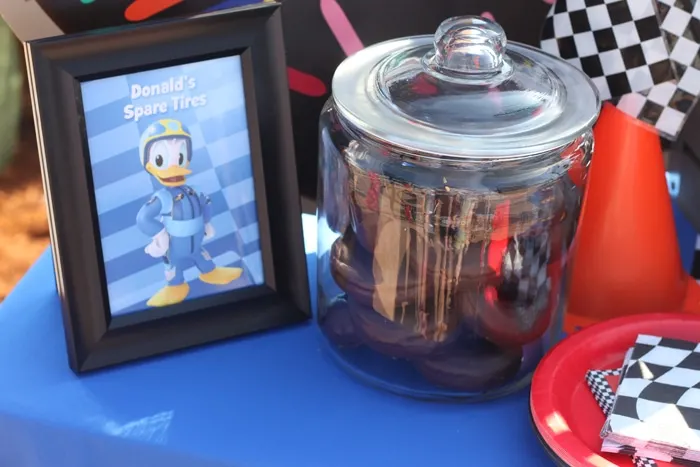 "Goofy's Pancake Pops" were a hit!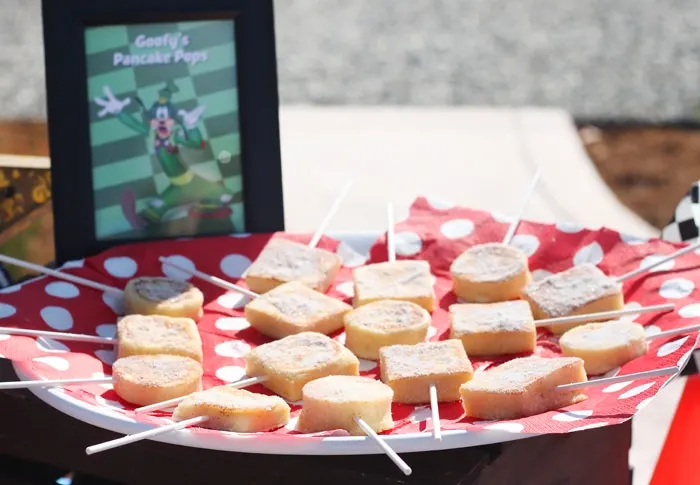 And don't forget to fuel up at the drink station!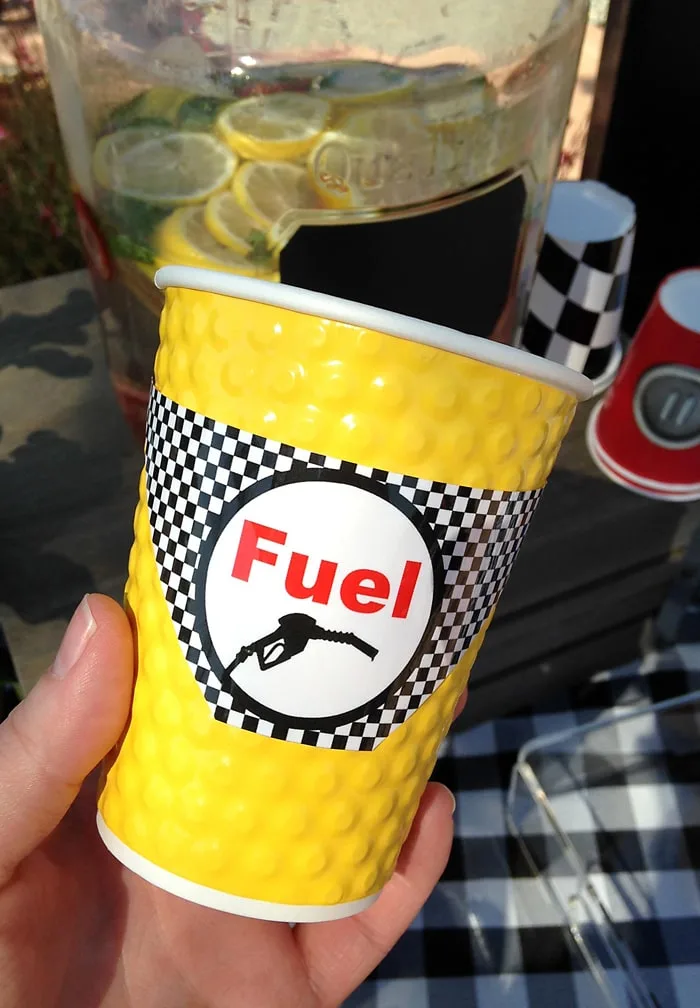 The winner's circle photo booth was so fun!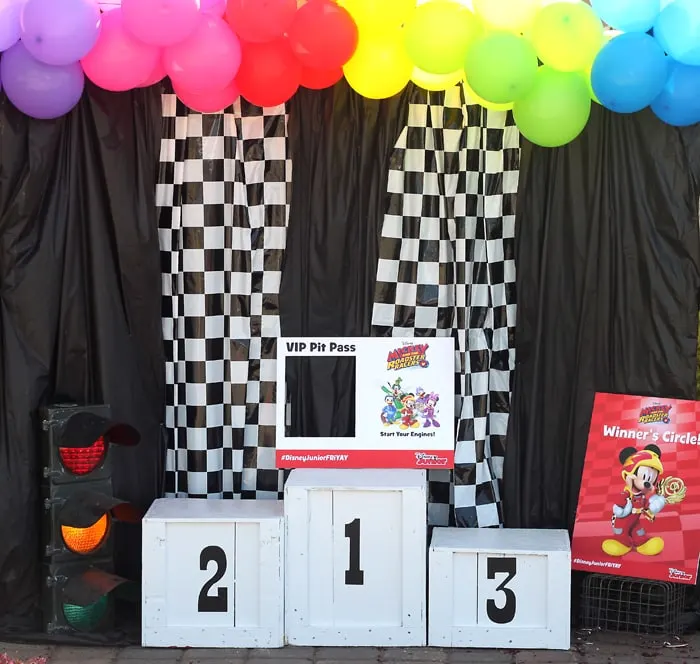 Leah was really excited to be in the first place spot. The kids also got matching racing shirts with numbers on the back. Adorable!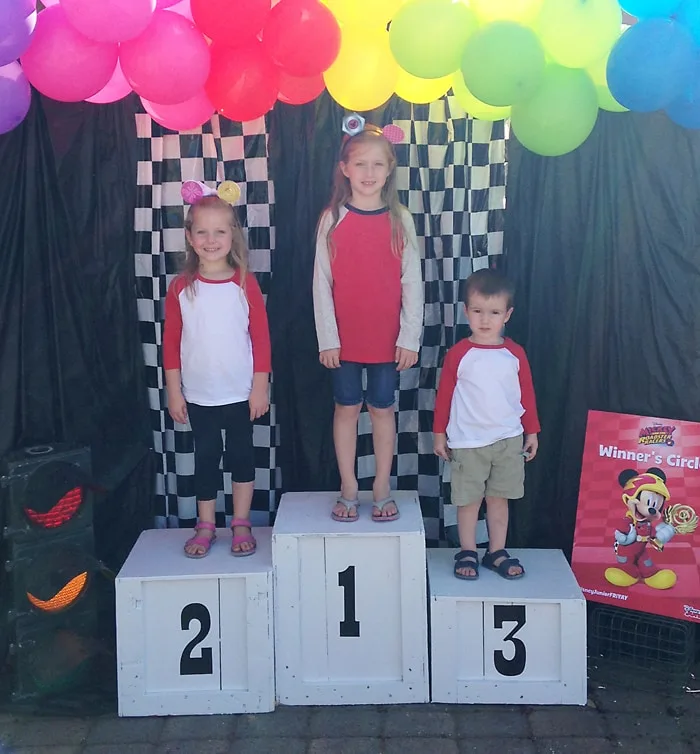 These large cardboard cars were set up for the kids to decorate.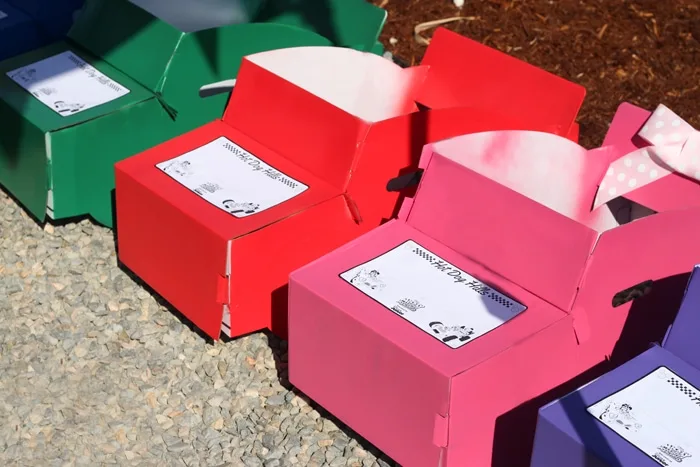 There was also a giant board game set up using foam mats and printouts. The kids rolled giant blow up dice and moved the number of spaces. Whatever picture they landed on would tell them what to do next. They liked it so much they played a few times.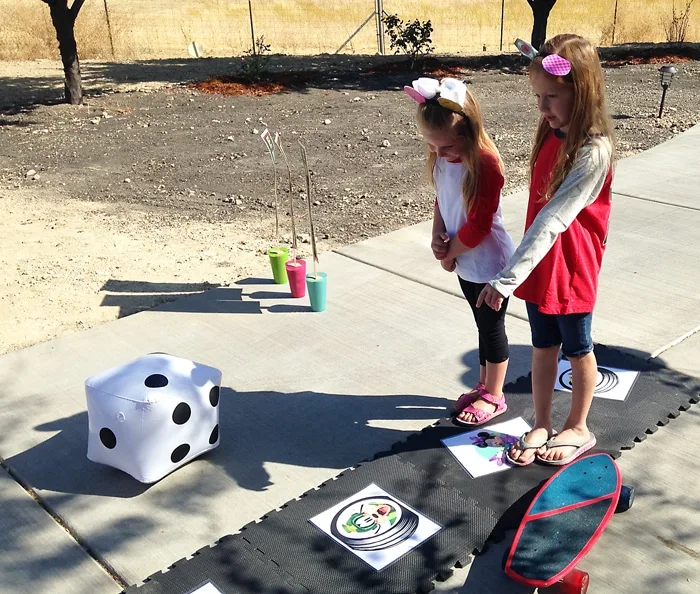 Austin loved playing in this little pool and trying to throw the balls into the tires. Splashing in the water was fun too!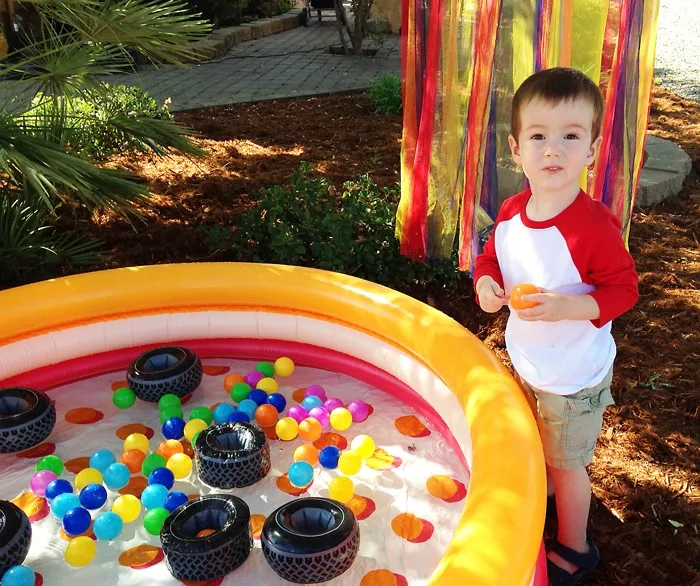 And their favorite part of the party? The car wash! They ran through it over and over again. This is something that can easily be made at home, and I might just need to make one for my backyard. The structure is just PVC pipe that you hook up to the hose.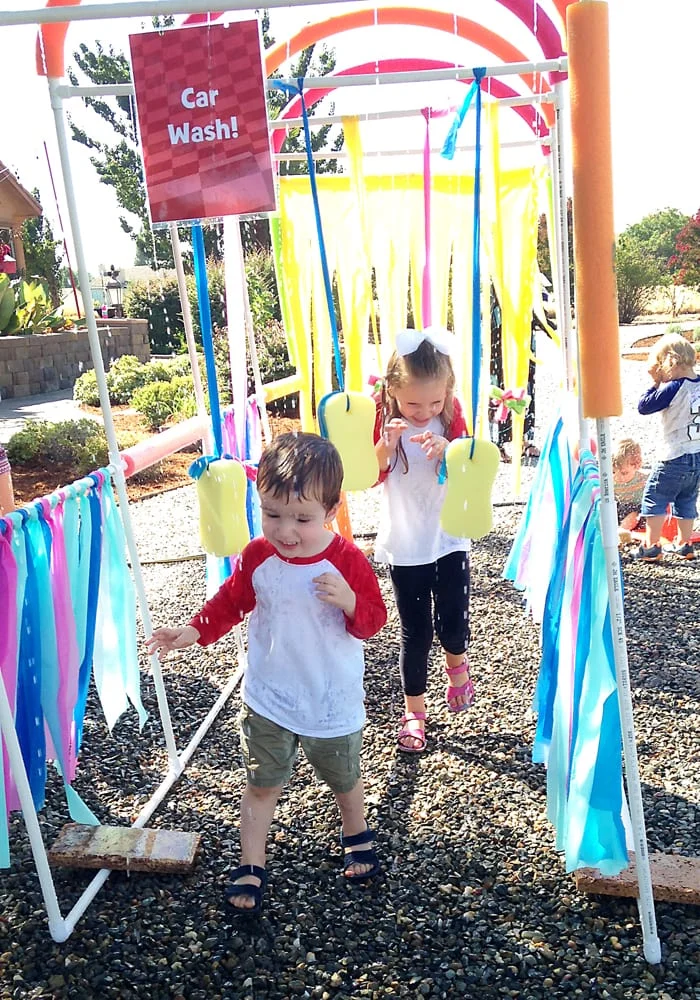 Each of the kids went home with a little car, a Mickey cookie and trophy. The girls immediately took them home and pushed their dolls around in them, and Austin slept with his. Haha!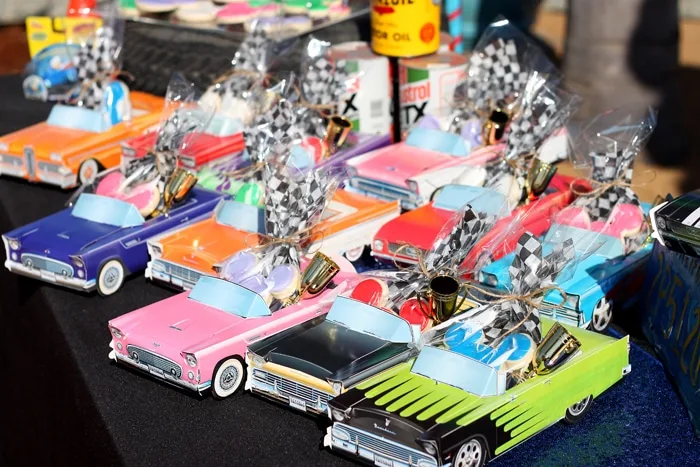 Such a great day! What's your family's favorite Disney Junior show? Be sure to check out the Disney Junior Facebook page and tune in every FRiYAY morning for new episodes on the Disney Channel.
This is a sponsored post written by me on behalf of Disney Junior.