I love to make DIY hair bows for my girls for the holidays! Since I made these fingerprint ornaments, I've been experimenting with polymer clay, and it's a lot of fun to use. If you haven't tried it yet, you totally should! You can make all kinds of things with it, and it just hardens in the oven. I had an idea to make some conversation hearts with the clay and decided to put them on some fun Valentine's day hair bows.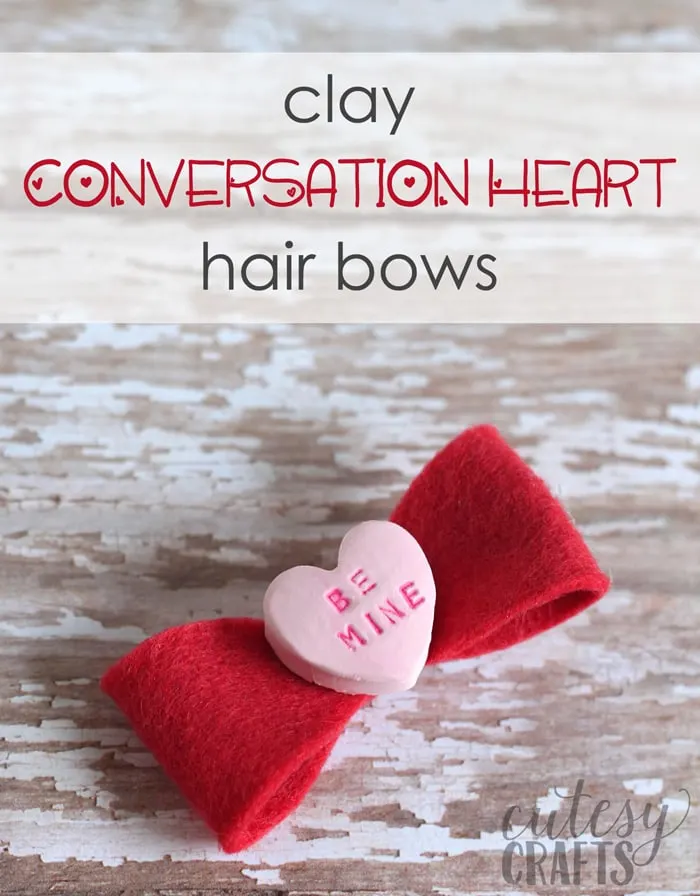 I stamped a couple of them with the girls' names, and those are their favorites.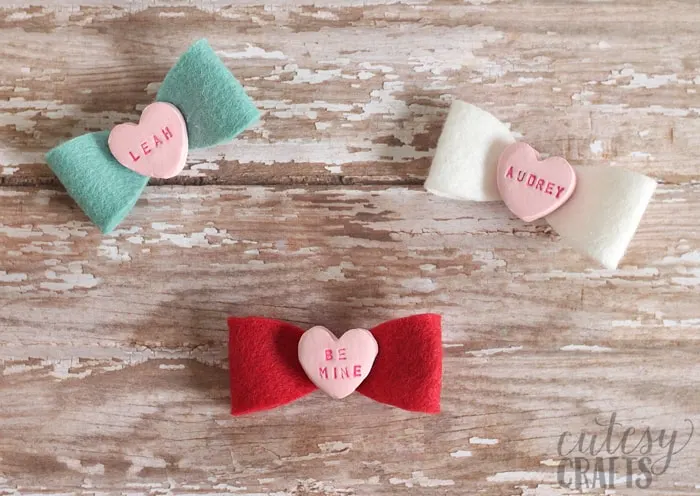 (This post may contain affiliate links, which means I may receive a commission, at no extra cost to you, if you click a link and purchase something that I have recommended.)
To make your own DIY Hair Bows, you'll need:
small heart cutter
small letter stamps (I used my metal stamps)
parchment or wax paper
dark pink acrylic paint
felt
hot glue gun and glue sticks
free bow template found here
corn starch (optional)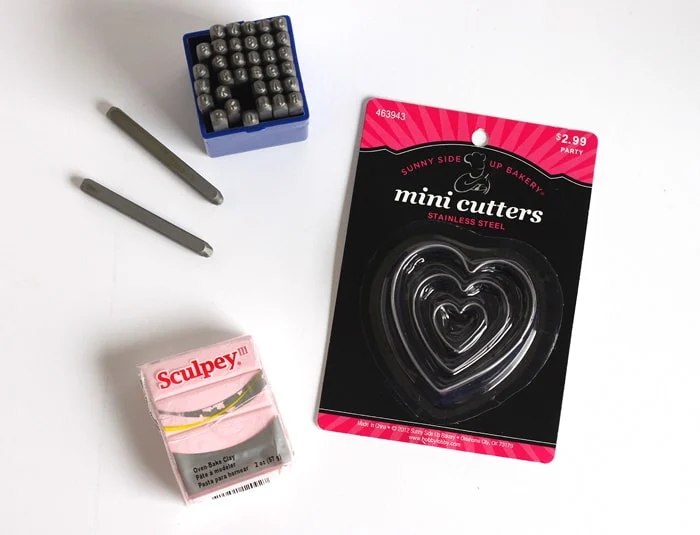 Roll the clay out flat to about 1/4-inch thickness on some parchment or wax paper and cut out some hearts. I found this cutter in the cake decorating section at the craft store, and it was the perfect size to make conversation hearts! If the clay gets stuck in the cutter, carefully push it out. It also helps to dust your fingers and the cutter with a little cornstarch. If you get fingerprints on it from pushing it out, just turn it over and use the other side. Make sure to make extras in case some get messed up later.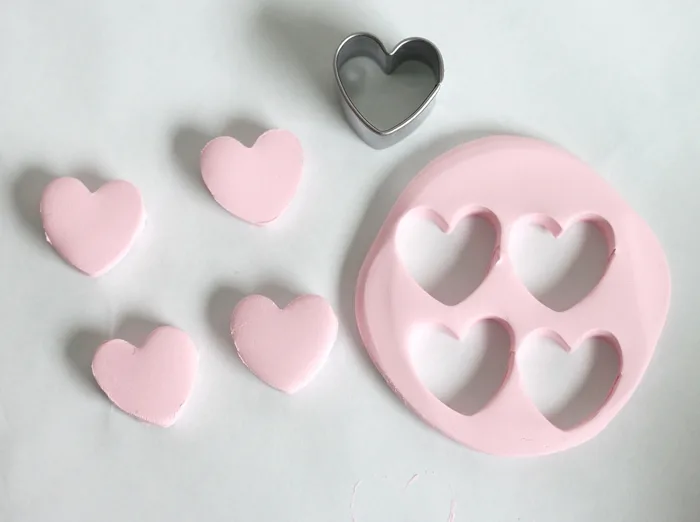 Stamp words into the clay. If you can find some really small rubber letter stamps, that would work, but I just used my metal stamps that are made for jewelry. Smooth out any fingerprints or stamp outlines with the back of your fingernail. If you make a mistake, just smash it and start over. That's the great thing about clay! Bake the clay according to the package instructions. I recommend doing a small test batch first to make sure you have the temperatures and everything right.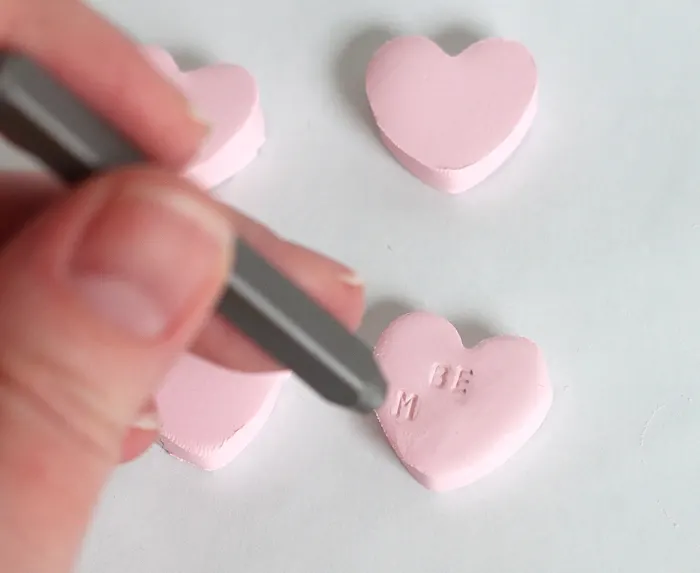 Once the clay has cooked and cooled, paint over the letters with some acrylic paint. Make sure to push it into the grooves of each letter.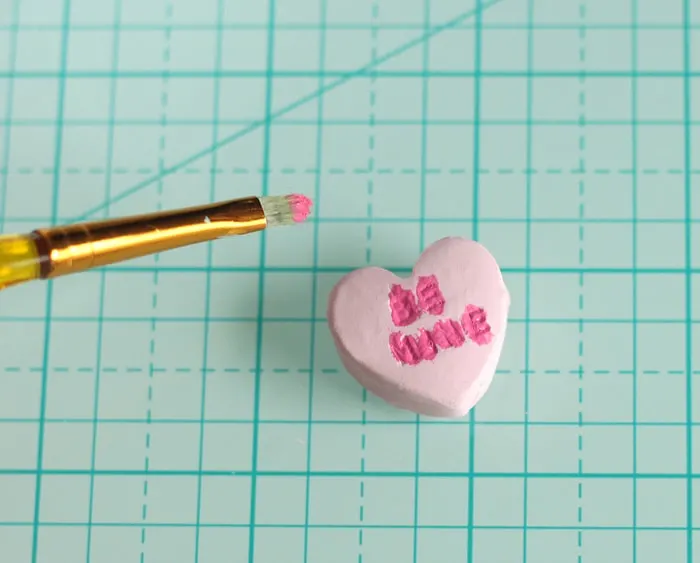 Before the paint dries, wipe away the excess using a damp paper towel.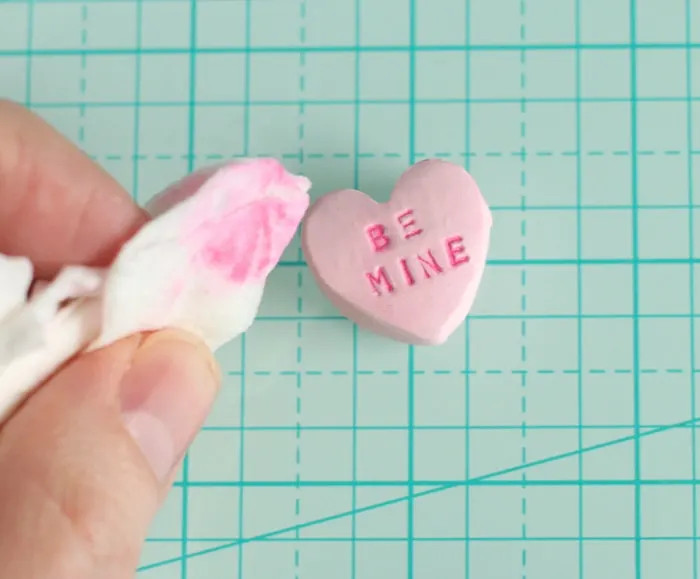 Don't worry if they have some imperfections. Real conversation hearts have tons of imperfections, so that just makes them look more real.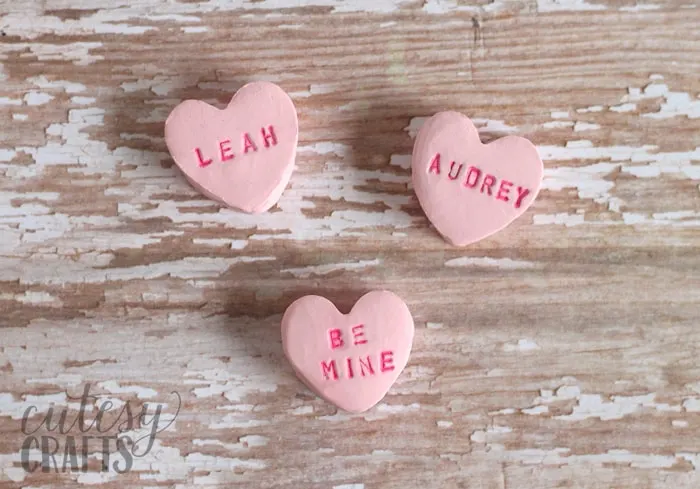 Use the template provided to cut a bow out of felt.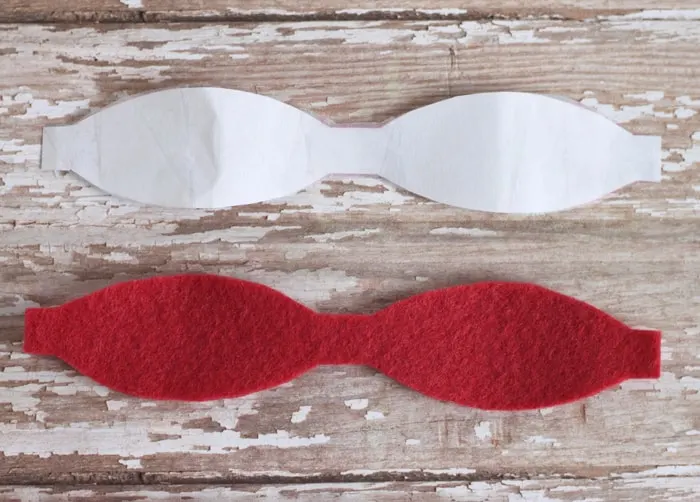 Fold up the ends and hot glue them to the center like in the photo below.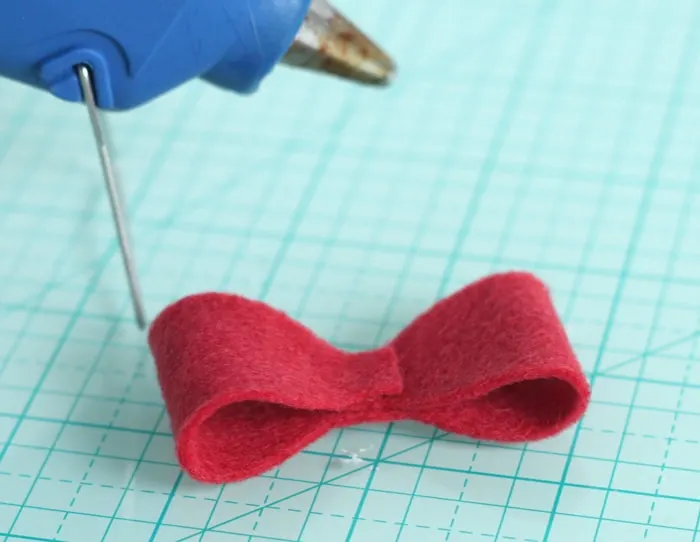 Hot glue one of your hearts to the center of each bow.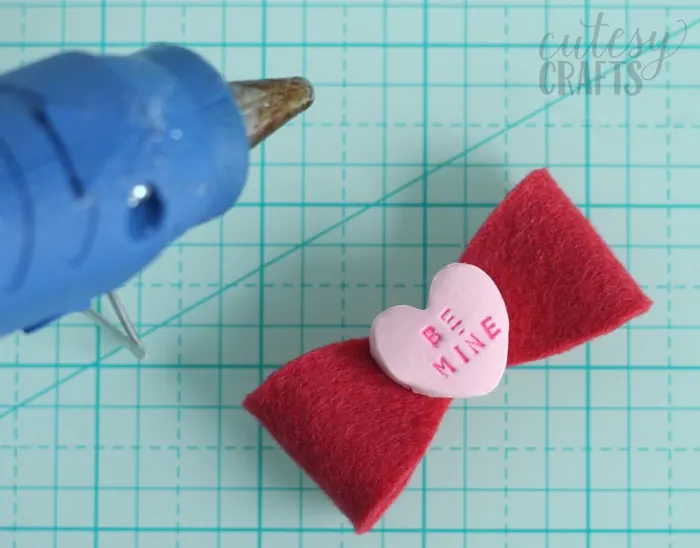 Hot glue the finished bow to the hair clip, and you're done!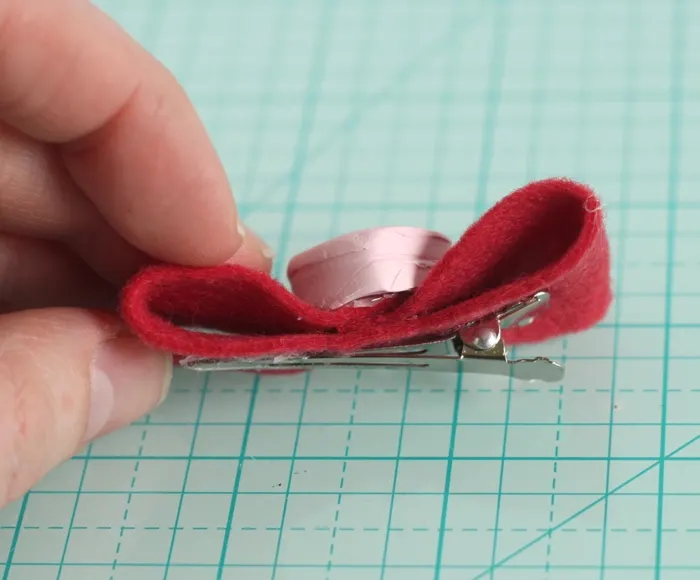 My girls love their new hair bows! They even slept in them the first night after I made them. So fun!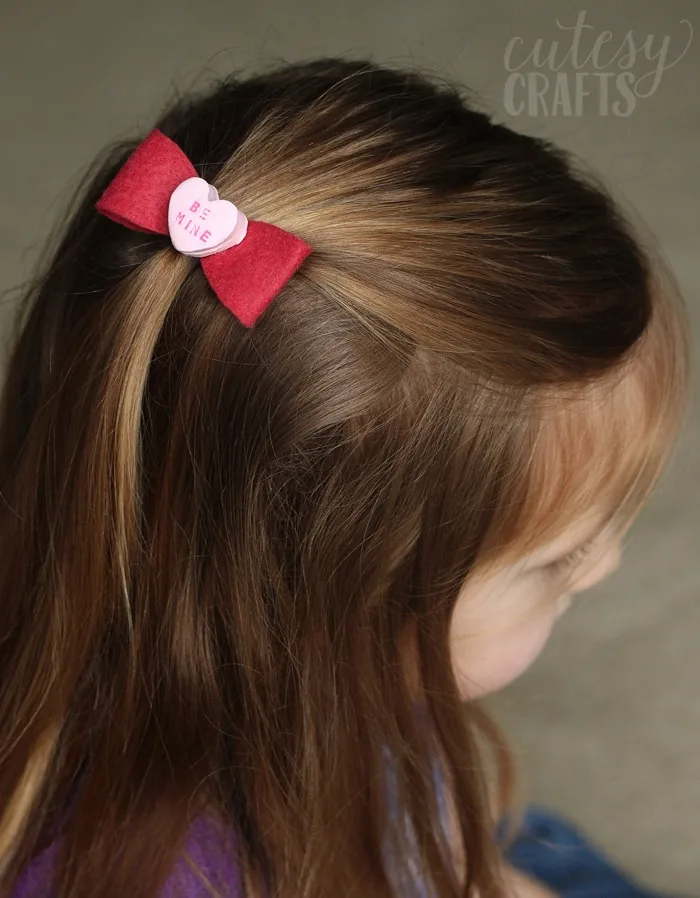 What do you think? Do you like to make DIY hair bows?
Cutesy Crafts is a participant in the Amazon Services LLC Associates Program, an affiliate advertising program designed to provide a means for sites to earn advertising fees by advertising and linking to amazon.com. This post contains affiliate links.