About six years ago, we bought our very first house. We were so excited to be out of our apartment and into something that we owned. Since then, we've had two more kids (to make a total of four), and the house started getting a little cramped. We made a big decision to put our house up for sale this summer and buy a bigger one for our family. As you can image, buying and selling houses is pretty stressful, and that's when things go right. I'd like to say that everything went right, and that we are through the stressful part, but things have pretty much gone from bad to worse with the house that we bought. I won't go into too many details, but we are dealing with lots and lots of repairs and problems that we weren't anticipating at all with this purchase.
Aside from all of the problems, the house is everything we wanted; enough room for our family, an extra room for crafts (yay!), a big backyard, and the neighborhood that we love. We've been so busy fixing things up, and the house looks completely different. Before I show off what everything looks like now, here are a bunch of before photos. Sorry they are dark and blurry. We were in a hurry to get to work!
Here's what you see when you first walk in. The living and dining room are there, and then the family room through the wall opening.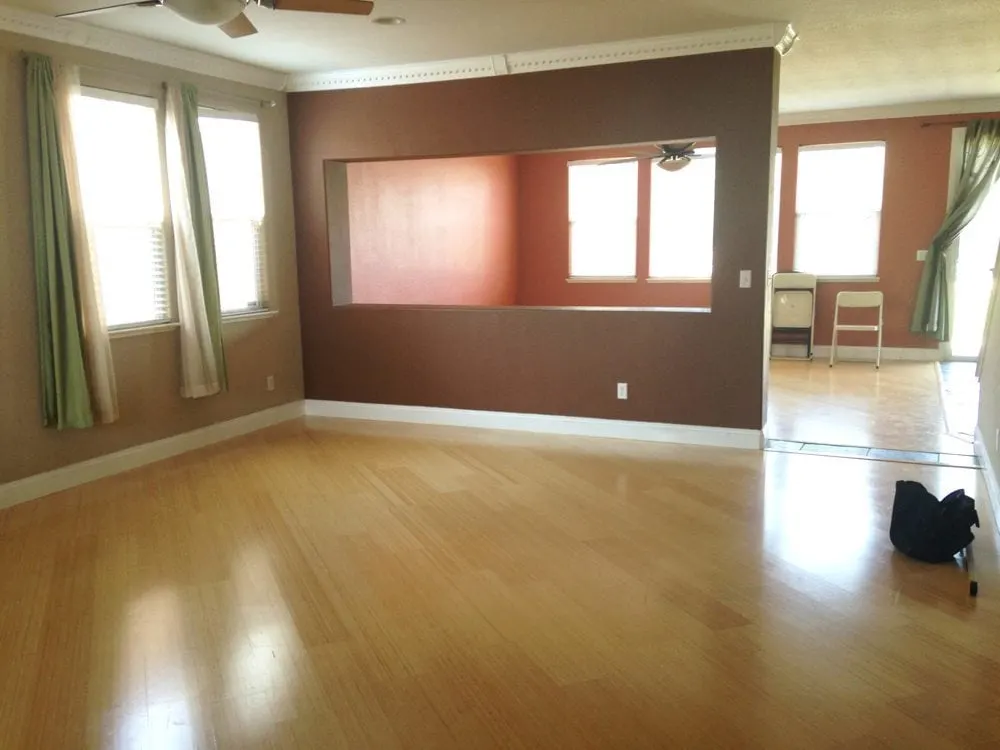 Living room.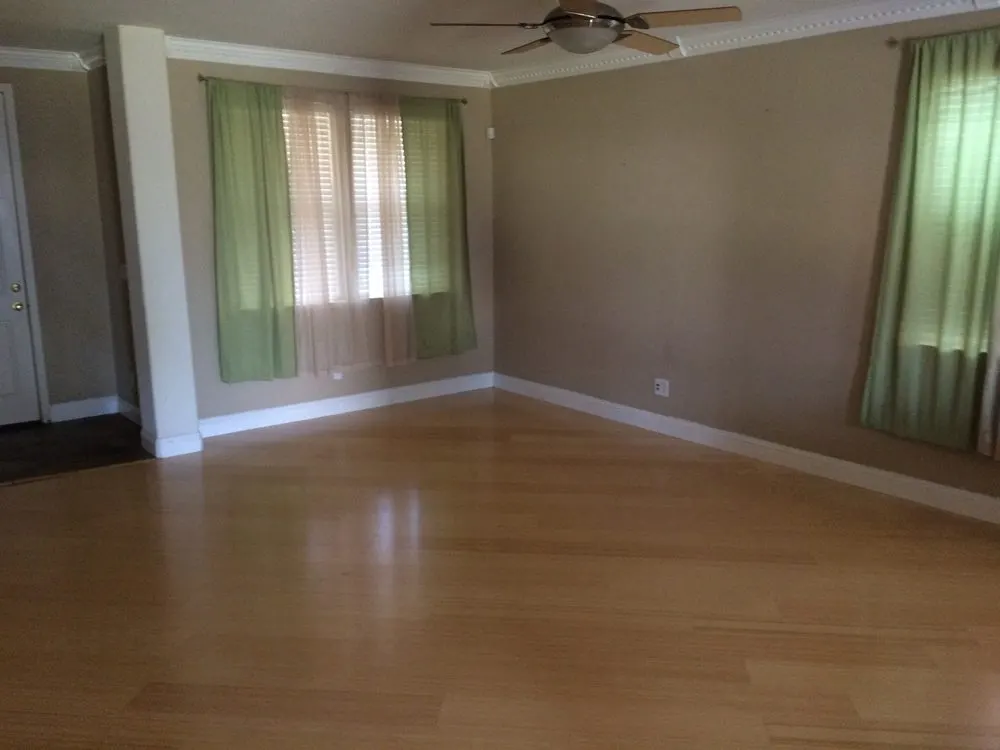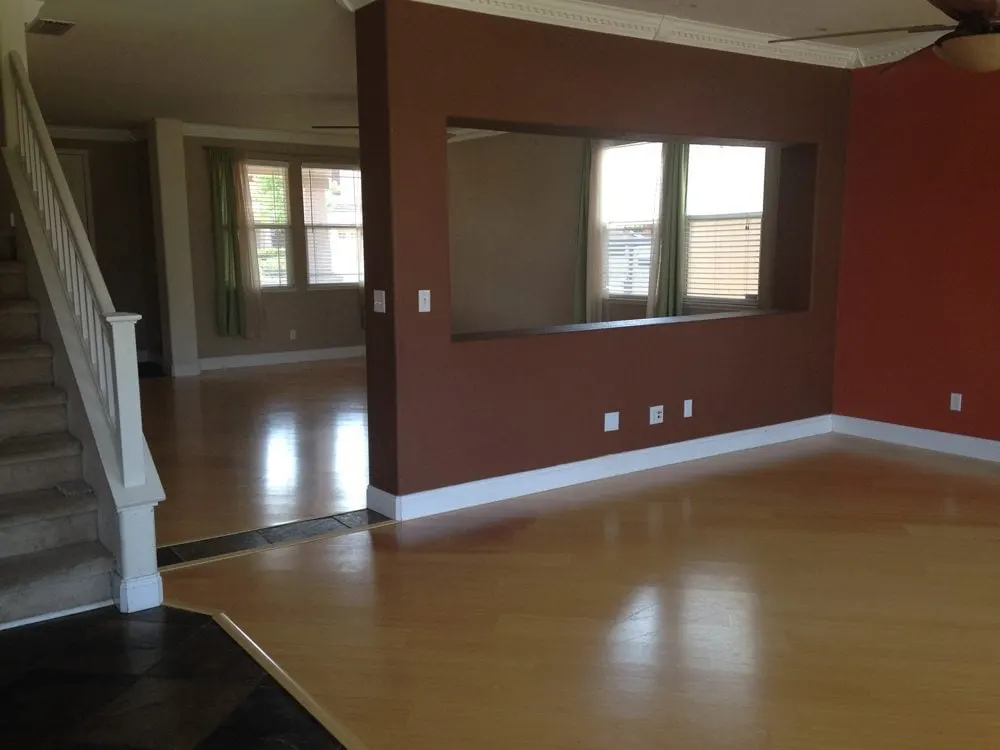 Nice big kitchen!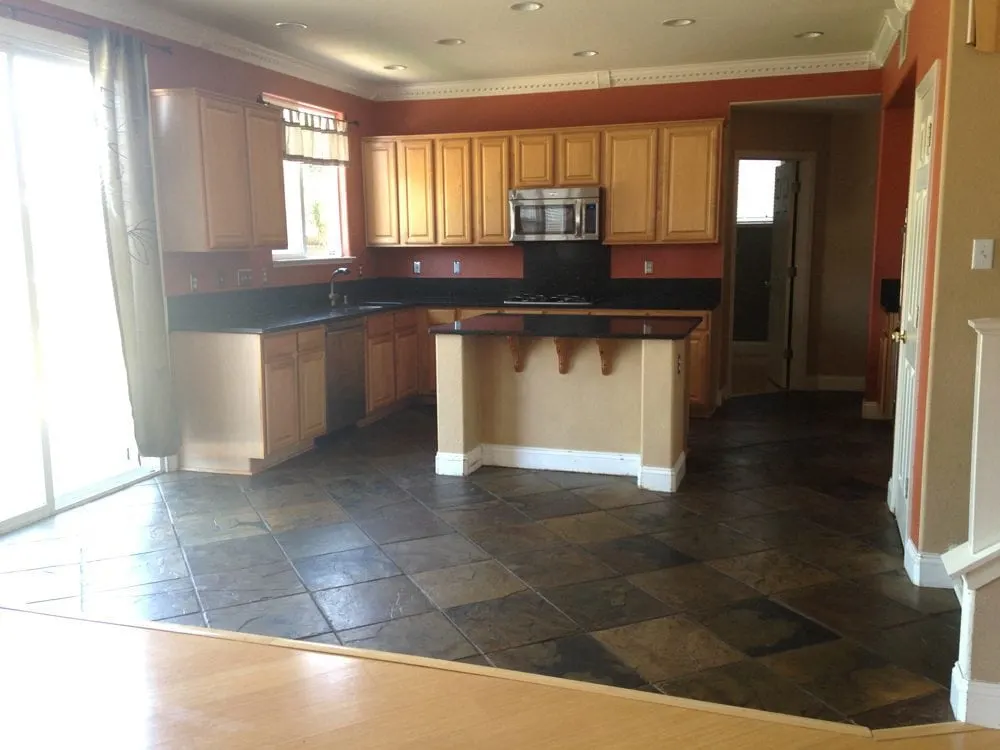 Family room.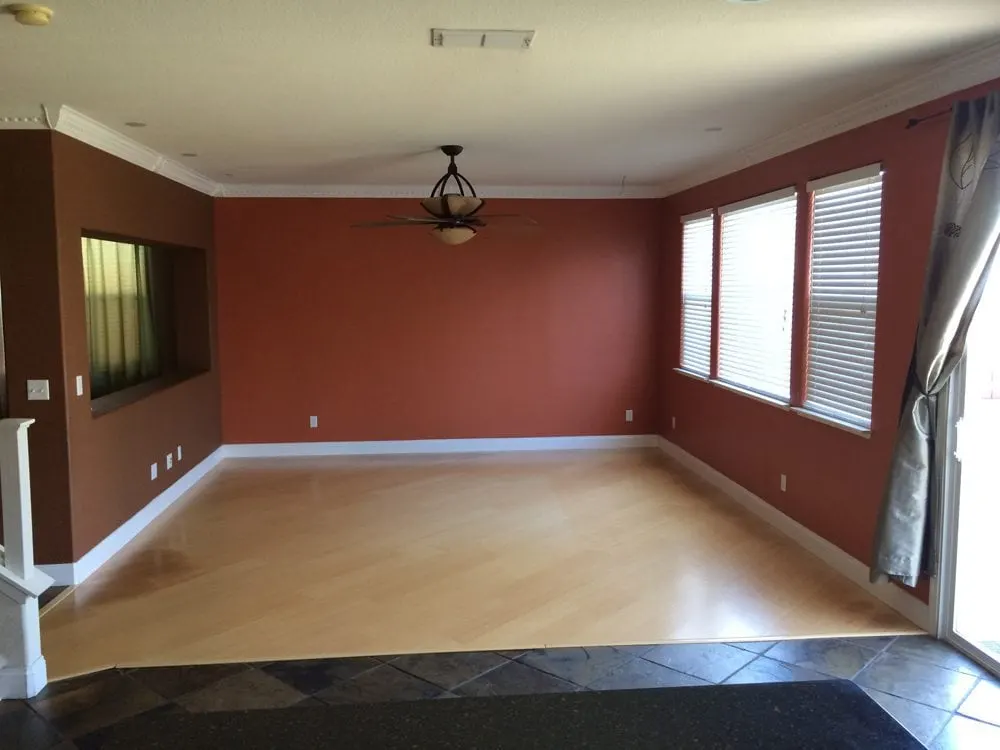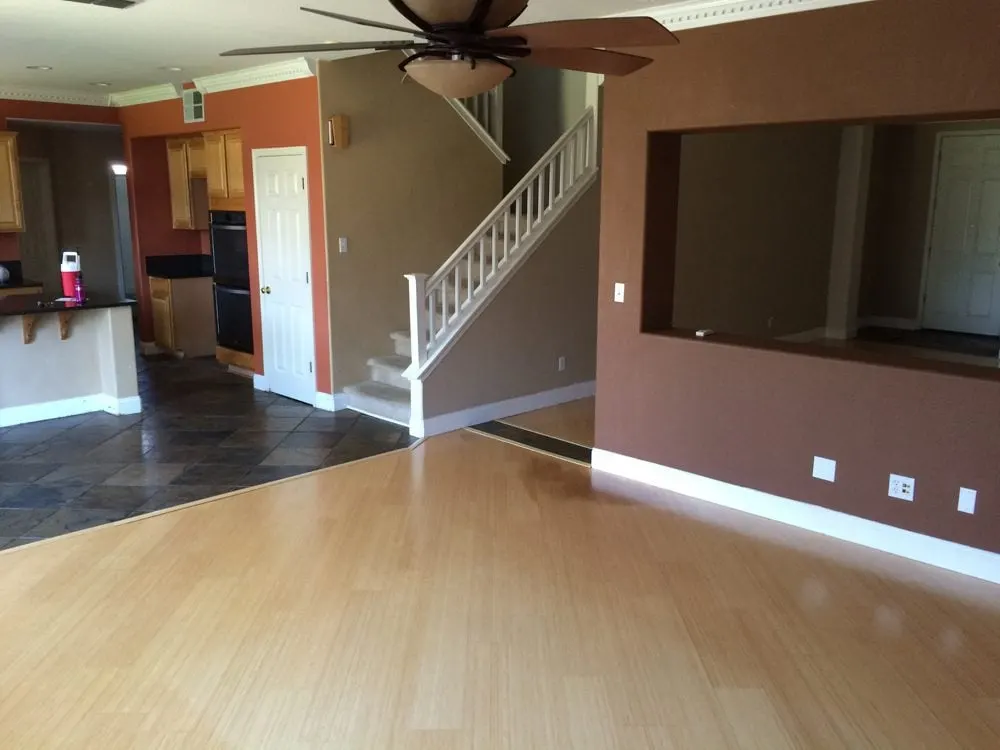 We're looking for fish in the pond with grandma!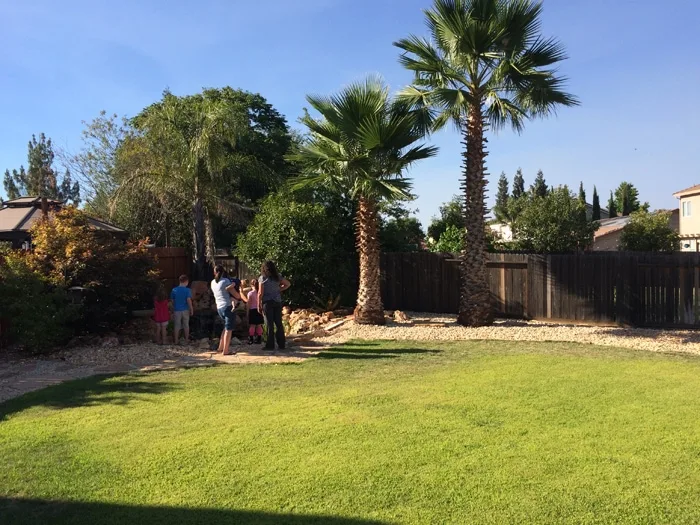 The kids' favorite part, the trampoline!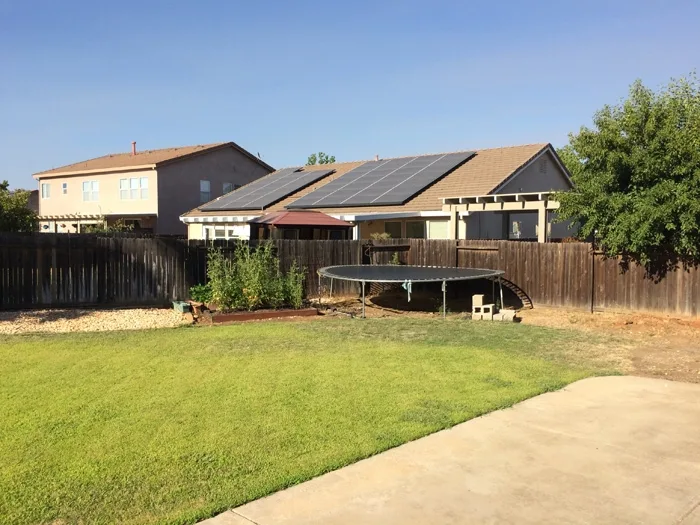 This photo pretty much sums up my life for the past couple of months. I've been painting like crazy, and we lived with dirty concrete floor like this for TWO months. Really, the floor was only supposed to be like this for a week or two, but this was just a little part of our nightmare. I'll tell you more about that later when I show off the new floor that we ended up with. The chairs are forming a barricade around moisture tests. Haha.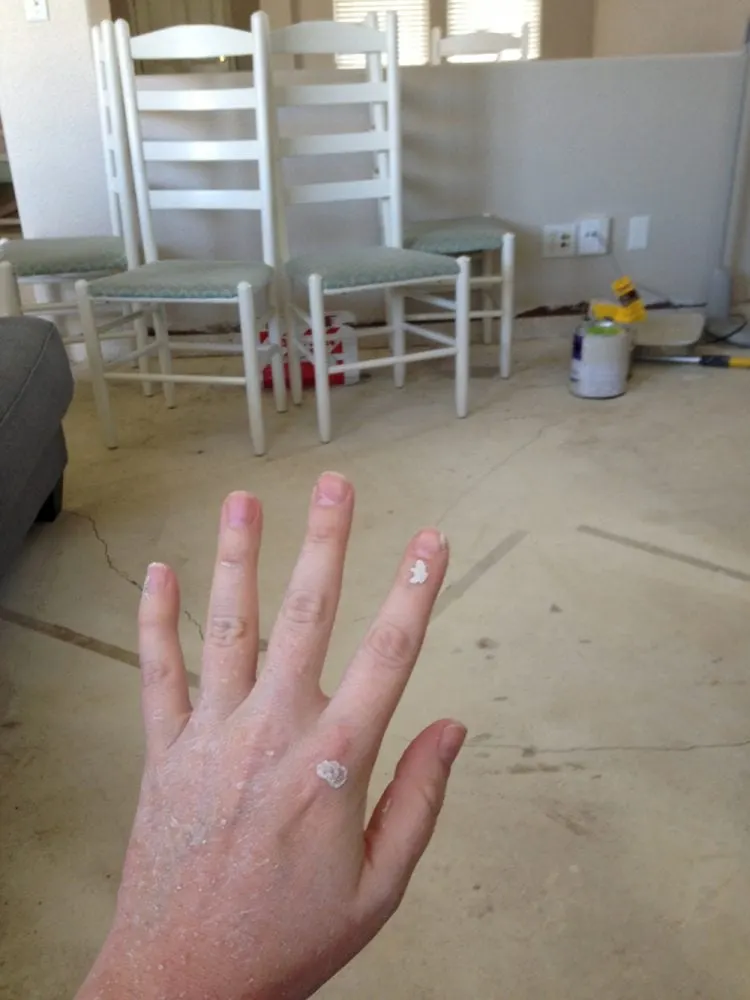 I'm feeling a little more settled now that we have flooring done and have been able to move in completely.