A couple years ago, I posted this Valentine's Day party that I planned for a church activity. We played a conversation hearts Valentine's Day game to help the women at church get to know each other better. It was so much fun for everyone! That game was geared towards adults, so I thought it would be a good idea to make a different one for the kids to play. It's the same game, but I changed up the printable to have more kid-friendly questions.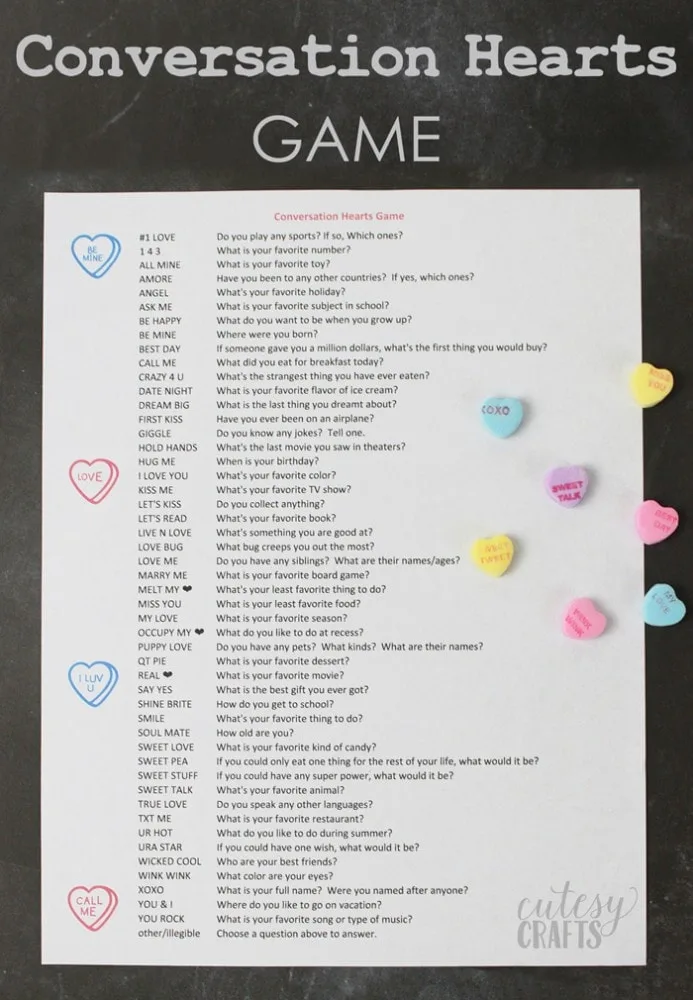 To play the game, get a big bag of conversation hearts (or 2 or 3 bags depending on the amount of kids) and pour them into a bowl. Each kid takes a turn picking out a heart and reading what it says. They find the word or phrase on the list and answer the corresponding question. The list is in alphabetical order, so that makes it easier to locate. I tried to find the most common conversation heart phrases, but I don't know how much they vary from brand to brand or year to year. The ones I used for this list were Sweethearts. For the ones that I didn't include or those that are illegible, there is an option at the bottom to choose any question to answer. You can split up into small groups or play all together as a large group or class.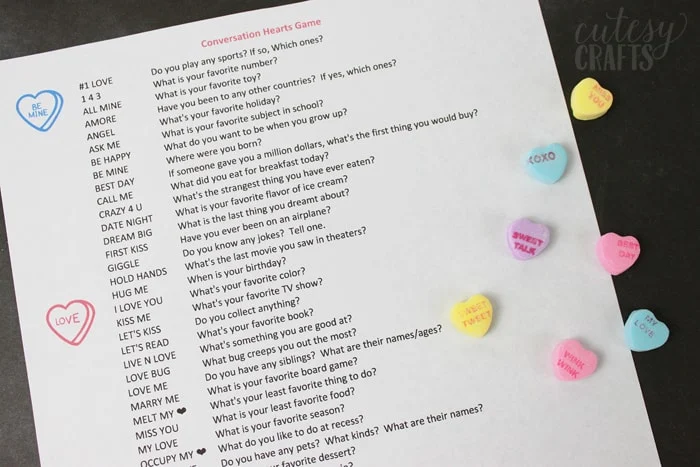 This Valentine's Day game can be played at a school party or even just for fun as a family. I played with just my kids, and they loved it! Getting to eat candy AND talk about yourself! What's not to love? Get the free printable here and let me know if you use it. I'm especially curious to know if the phrases are generally the same for all brands of the candies. I have also included an editable excel version, so you can change things.
Need another Valentine's Day activity for kids? This eraser-stamped heart shirt is perfect!