I'm so glad it's finally fall, and the weather is starting to get cooler! I decided to bring a little bit of fall into the house with this leaf-stenciled burlap canvas. A great fall craft.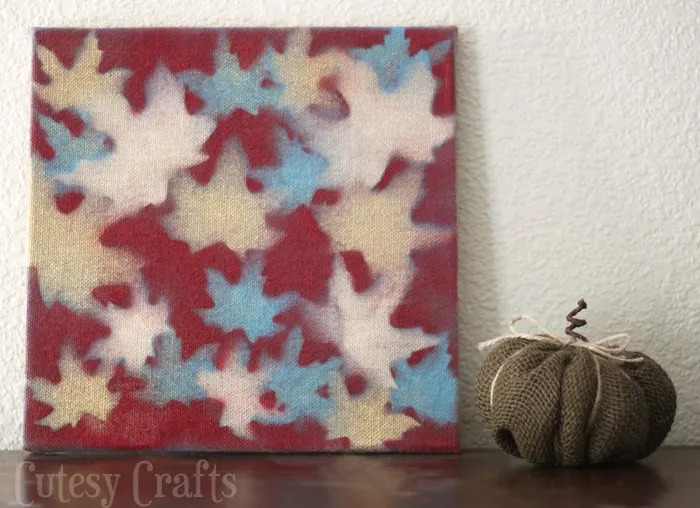 Instead of using an actual leaf stencil, I used leaves as a reverse stencil of sorts. These leaves are fake, but I think it would be really neat to collect real ones when they start to fall off the trees. All of the different types and sizes would be beautiful!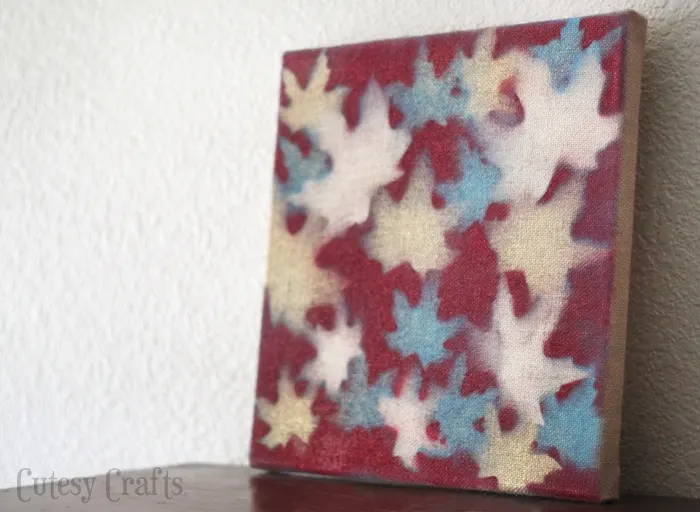 To make this easy fall craft, you will need:
burlap canvas
leaves (fake or real)
spray paint in blue, gold and red (or choose your own colors)
small rocks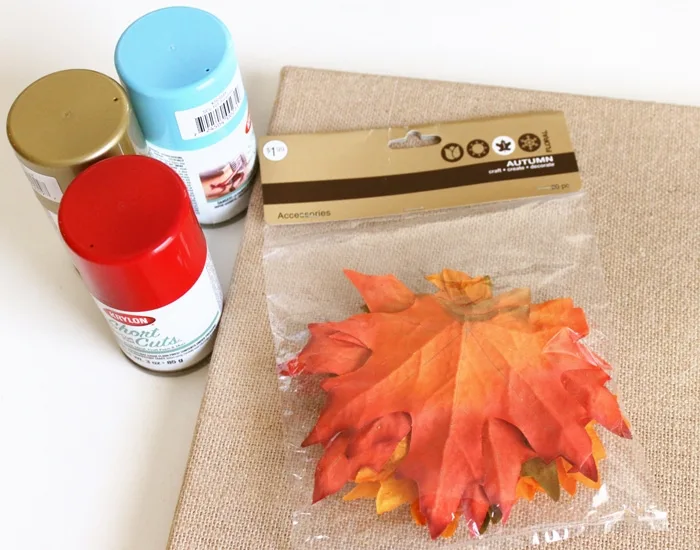 Place a few leaves on top of the canvas. Put a small rock on top of each leaf to weigh them down (don't want them blowing away). Make sure none of the rocks are touching the canvas or you will get outlines of rocks instead of leaves.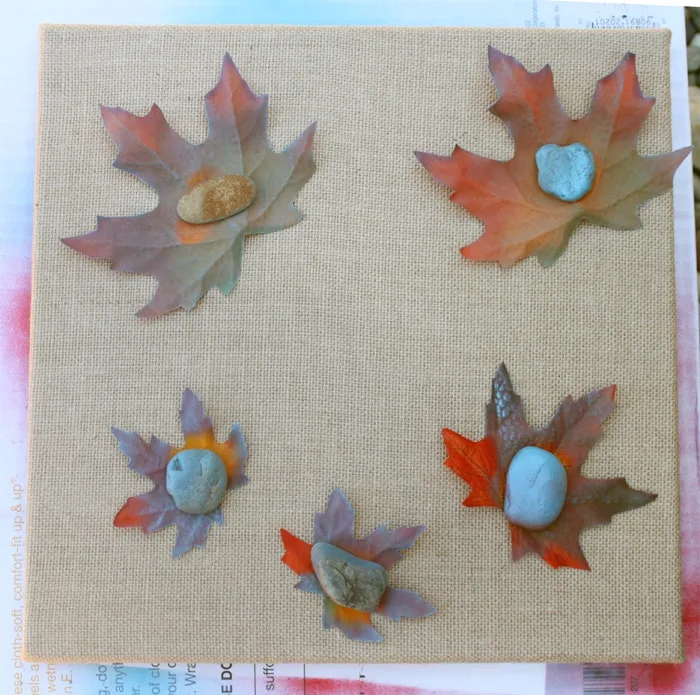 Spray paint over the top of everything with the gold paint. Make sure you spray down, and not from the side, so the paint doesn't go under the leaves.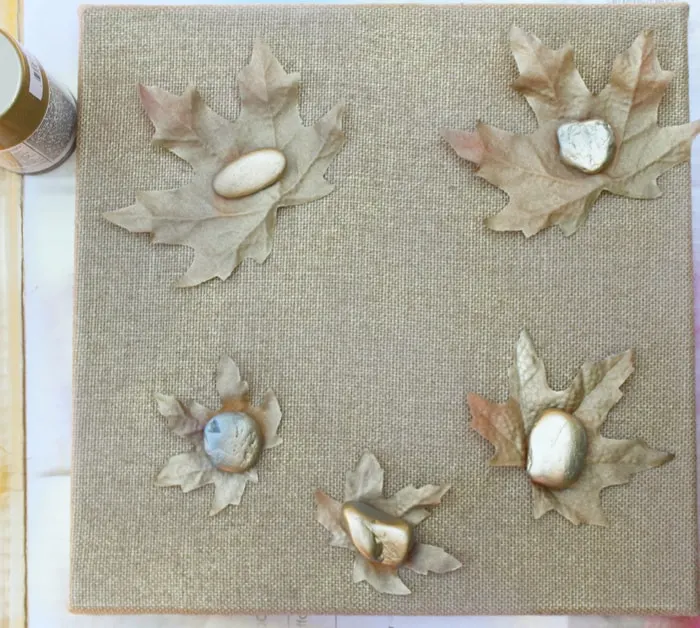 Add more leaves and rocks and spray paint blue. Add a third layer of leaves.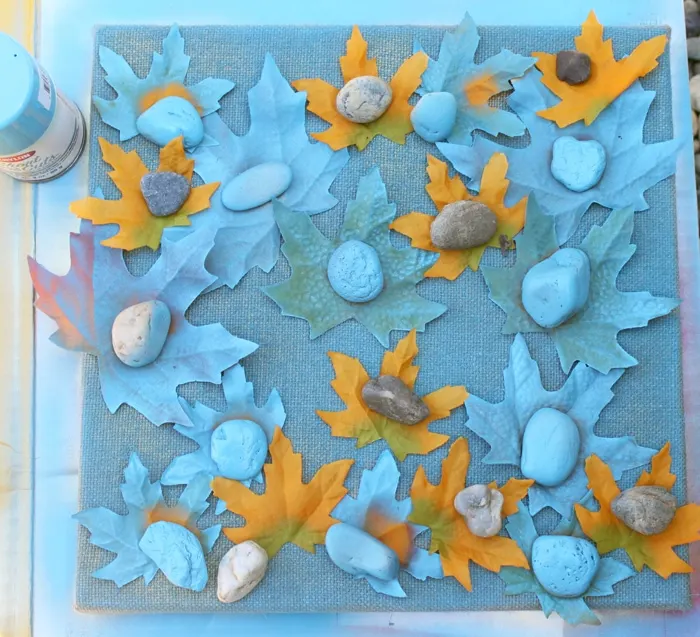 Spray paint red.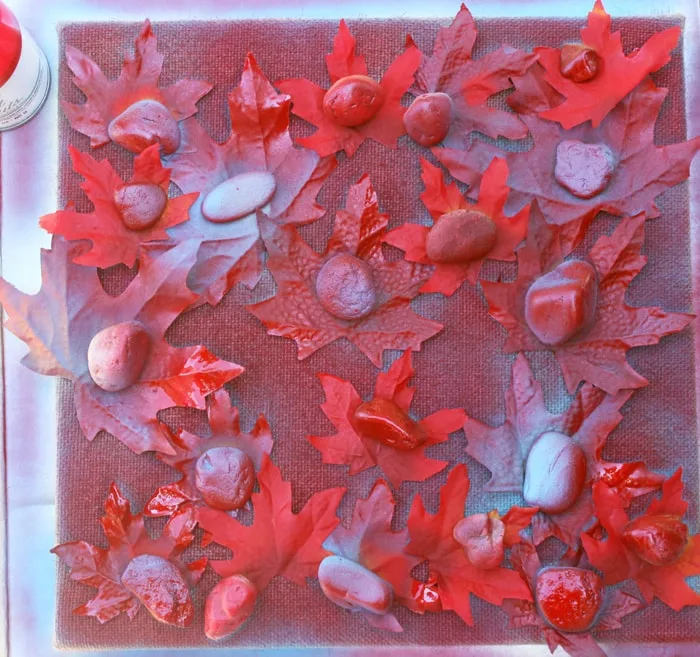 Take off the leaves and see what you got! So fun! I love how the edges of the leaves show little bits of the other colors.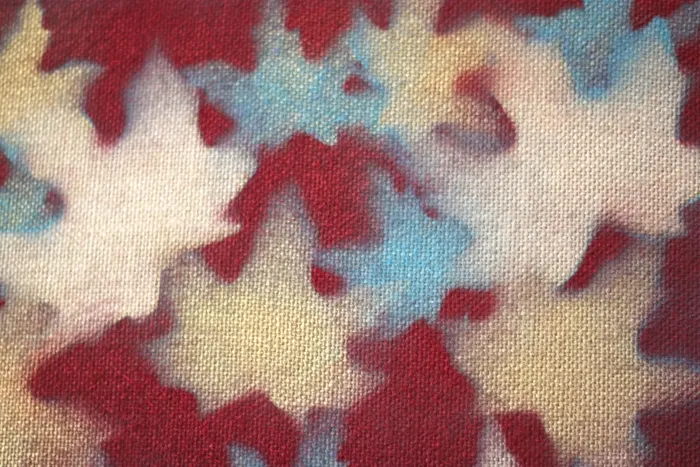 You can paint the colors in whatever order you like or even use different colors altogether. The possibilities with this really are endless.