I made these felt Batgirl (or Batman) superhero cuffs to go with Audrey's Batgirl costume. To see all elements of the costume, click here. These are really easy to make. I made some Spiderman ones a couple years ago that you can find here. Click here for the pattern for these Batgirl cuffs.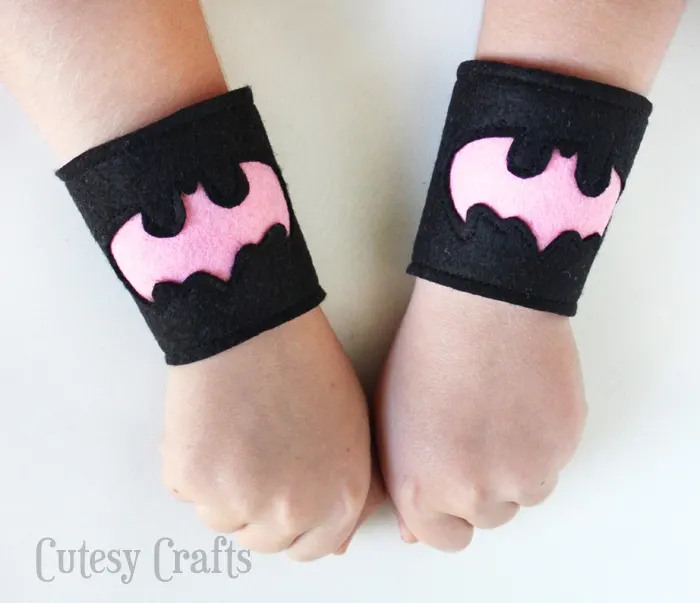 Cut a piece of the outside of the pattern in pink (or yellow if you are making Batman). Cut out the pattern again in black, this time cut the Batgirl symbol as well. I find it's best to tape the pattern to the felt. Some nice, sharp fabric scissors will help with this part a lot. Just make sure you cut out the paper pattern with regular scissors first. Don't want to dull the fabric ones!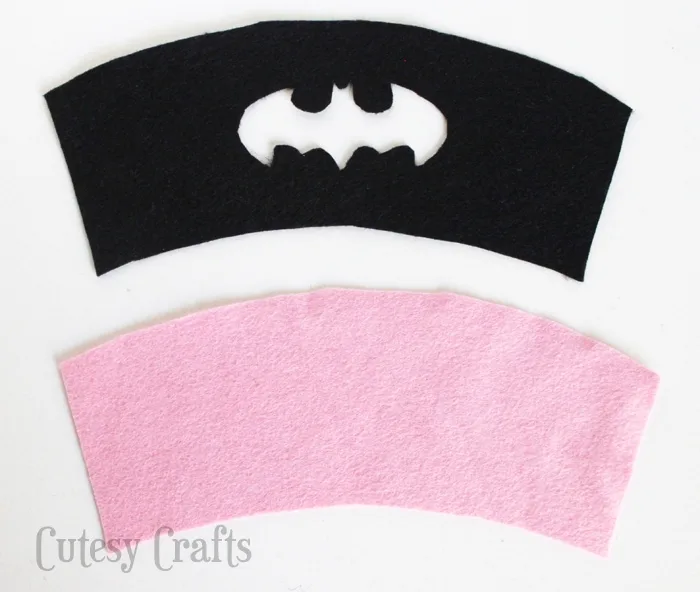 Then simply layer them on top of each other and sew around the edge and the bat symbol. Sew a piece of the rough side of Velcro to the top and the soft side on the bottom. Repeat to make a second cuff.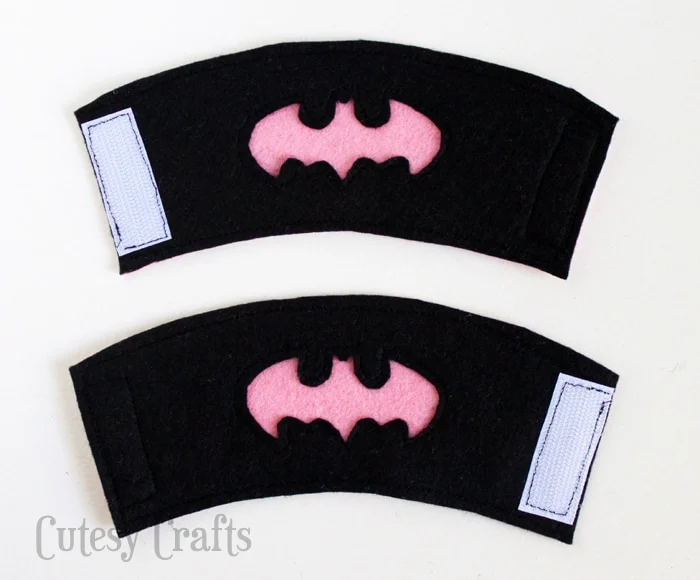 And done!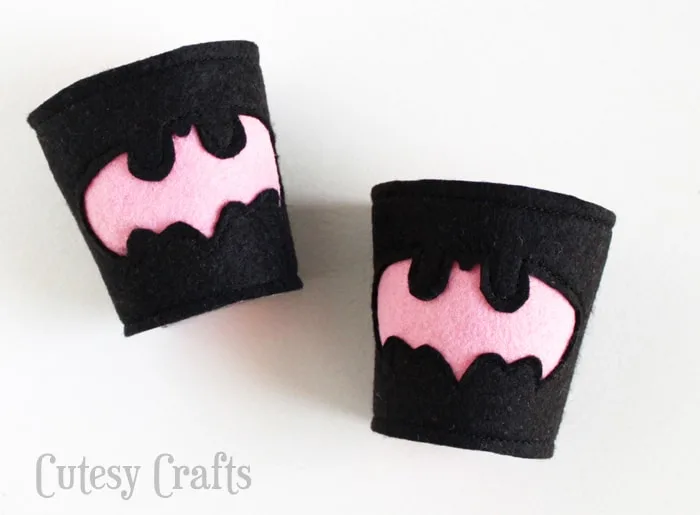 They go great with the felt Batgirl mask that I made for Audrey! Fun for dress up or a Halloween costume.