Are you ready for Father's day? I feel like there are always so many great kid craft ideas for mom, but Father's day crafts are hard to come by. Why is it so hard to craft for boys? I've been searching the web for inspiration, so I thought I'd share what I found with you. Here are 20 Father's Day Crafts for kids to make for dad! Dad is sure to love any of these ideas, so take your pick. I can't decide which one I like most!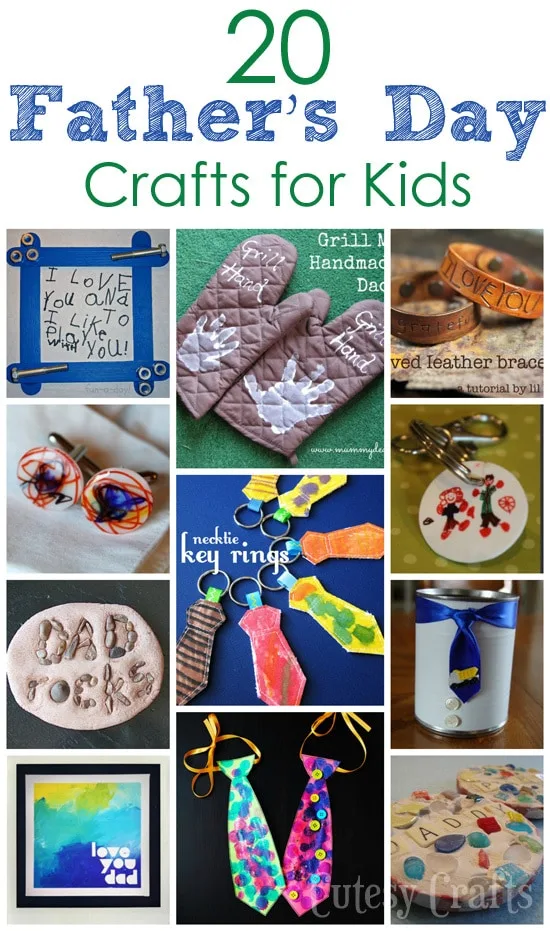 20 Father's Day Crafts for Kids to Make
Hopefully that gave you some great ideas of Father's Day craft for kids to make. I know we'll be pulling a few ideas from this list to make. Which one is your favorite? Check out my other Father's Day ideas for even more DIY Father's Day gift ideas! Also make sure to check out my pinterest board for even more Father's Day crafts inspiration. Happy Father's Day!