GUESS WHAT?!?!?! If you're following me on Instagram or Facebook, then you probably already know… I'm going to SNAP! this week!!!! Can you tell I'm excited?! What is SNAP! you ask? It's a three day conference for bloggers where we get to take classes about blogging, meet up with some amazing brands, and party with a bunch of bloggers in real life! Who is your favorite craft blogger? She will probably be there! Eeek!
Now really, the introvert inside of me is freaking out a little (ok a lot), but I know that I will have fun. I just need to let go and forget the fact that I'll be going on a plane for only the third time ever, trying to navigate public transportation alone when I get there, and going to an 80s prom dance party (yes you read that right…80s prom). I don't dance. BUT… The fact remains, that I will be without kids for THREE WHOLE DAYS!!! Sorry husband. Mwahahahaha! 🙂
I'm new to this whole blogger conference thing, but apparently we'll be passing out a lot of business cards to the brand representatives and other bloggers. I wanted mine to have a little something extra, so my friend, Kaylyn, helped me design the cards so I could add some hand-stitching around the ribbon. Perfect for me, right? I feel so official!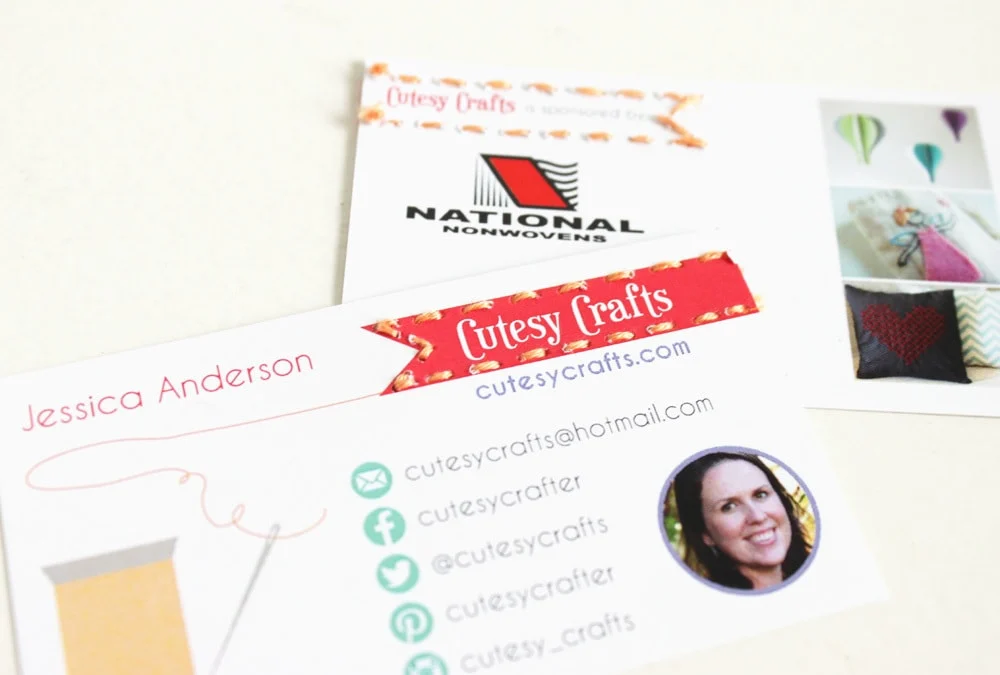 Notice that National Nonwovens logo on my card? They are sponsoring part of my trip, and I'm so grateful to them. I already love their felt, so it was a perfect fit for me! Give them some love and follow them on Facebook if you get a chance.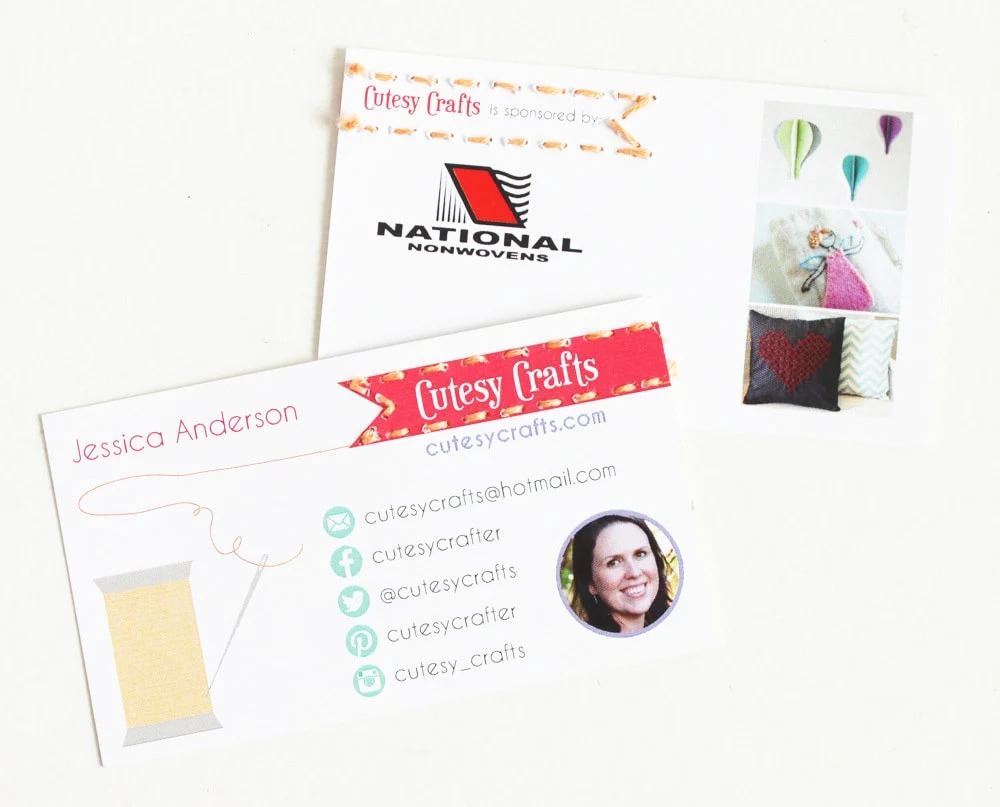 Well, that's it. I leave for Utah tomorrow, and I'll be sure to give a full recap when I get back. Follow me on Instagram if you want to see what I'm up to at the conference. I'm sure there will be lots of fun photos to share!