I've got a fun, fall or Halloween kid craft to share with you today… pony bead pumpkins! They were so much fun for the kids to make. They love stringing beads!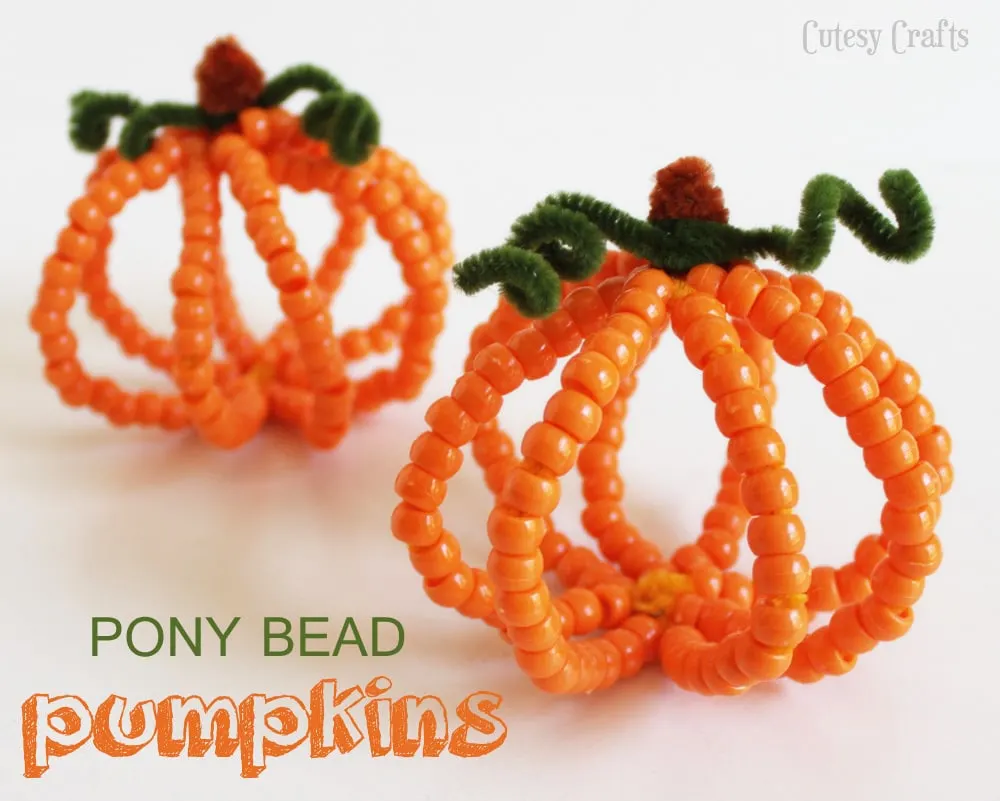 To make one, you just need four orange pipe cleaners, a brown pipe cleaner, a green pipe cleaner, and orange pony beads.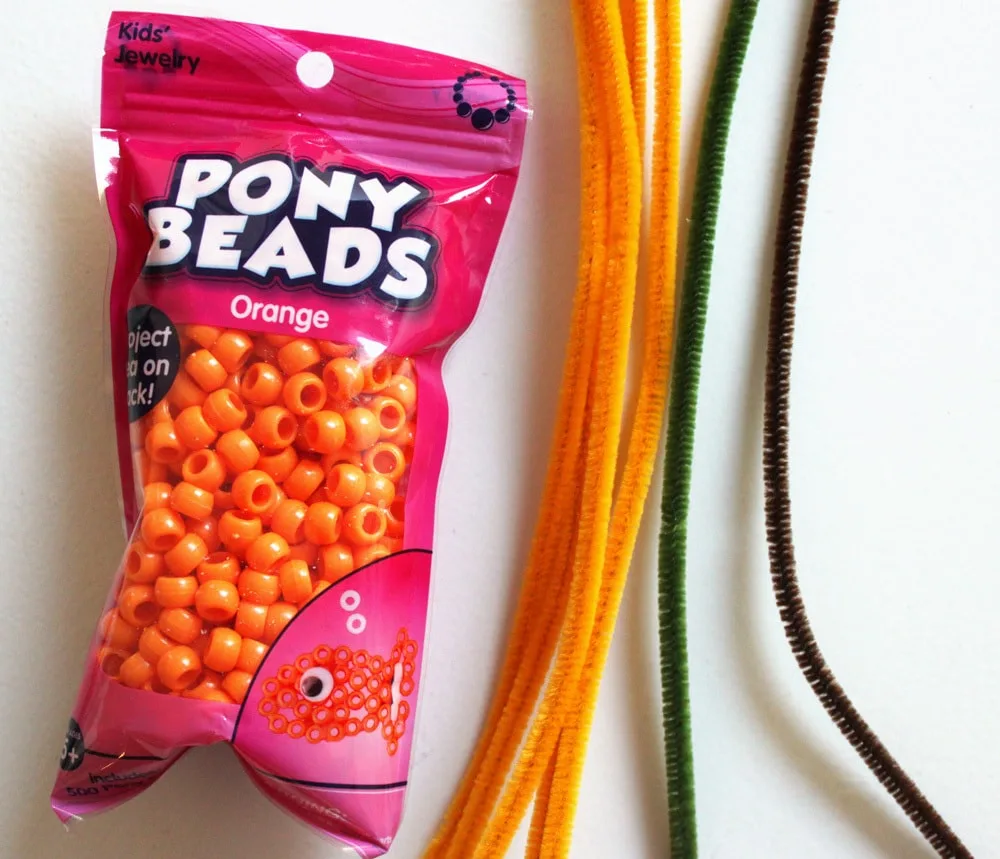 I helped out with the pipe cleaner part a lot since my kids are pretty little. Older kids would probably be able to do this on their own. First take two pipe cleaners and make an "X". Twist them around each other in the middle.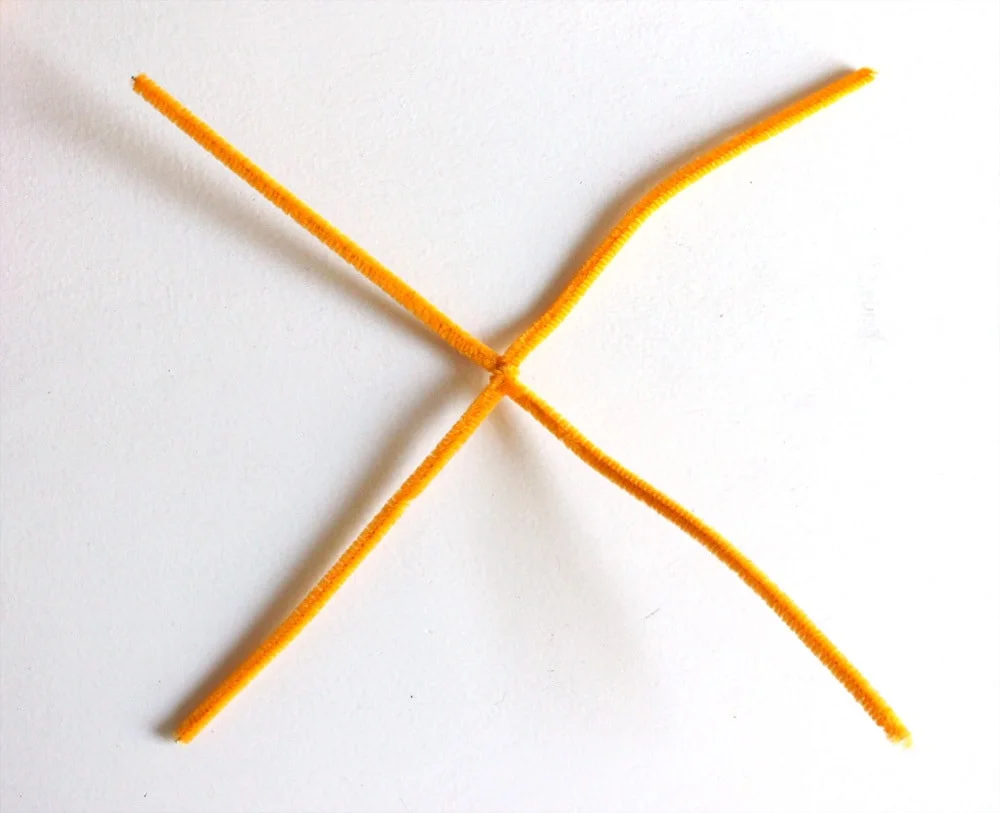 Attach the other two pipe cleaners in the same manner. It should look like this when you are done.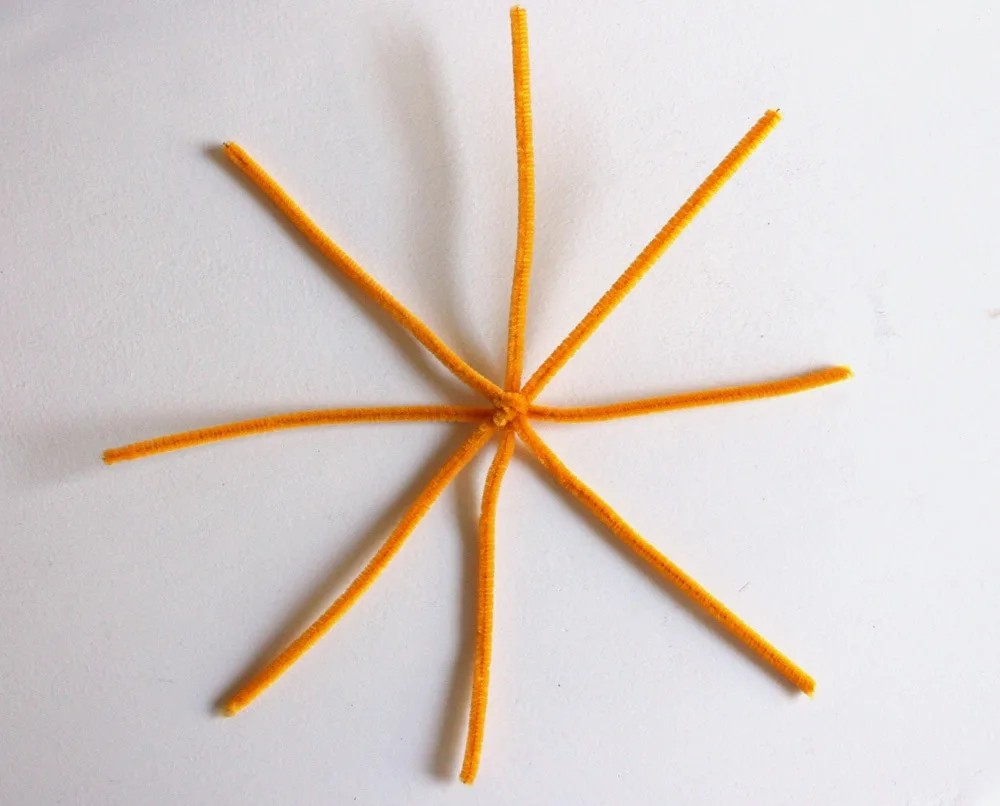 String pony beads onto each pipe cleaner. Love this because it's building fine motor skills, and it keeps them busy. Score!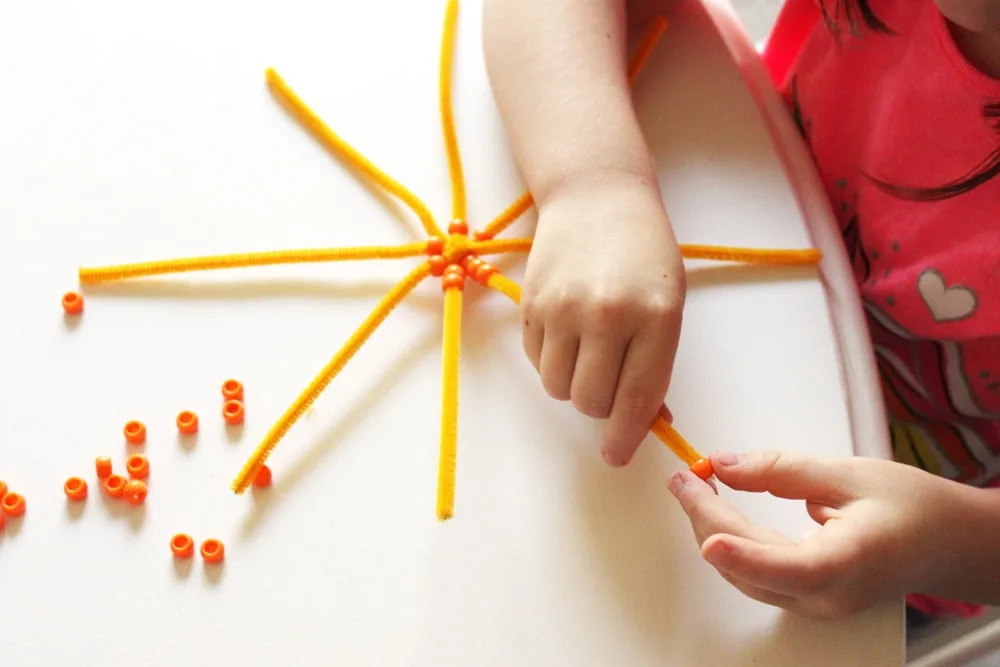 Leave about an inch on the end of each one without beads on it.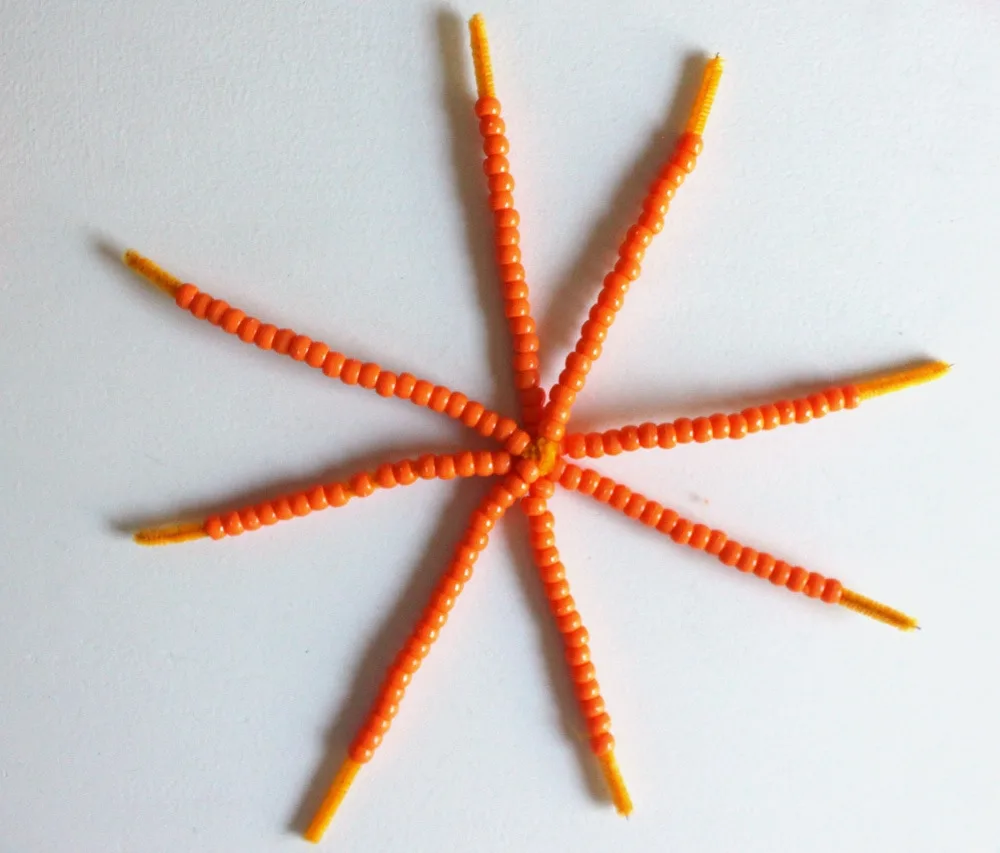 Bring all of the ends together and twist them to form the pumpkin's stem.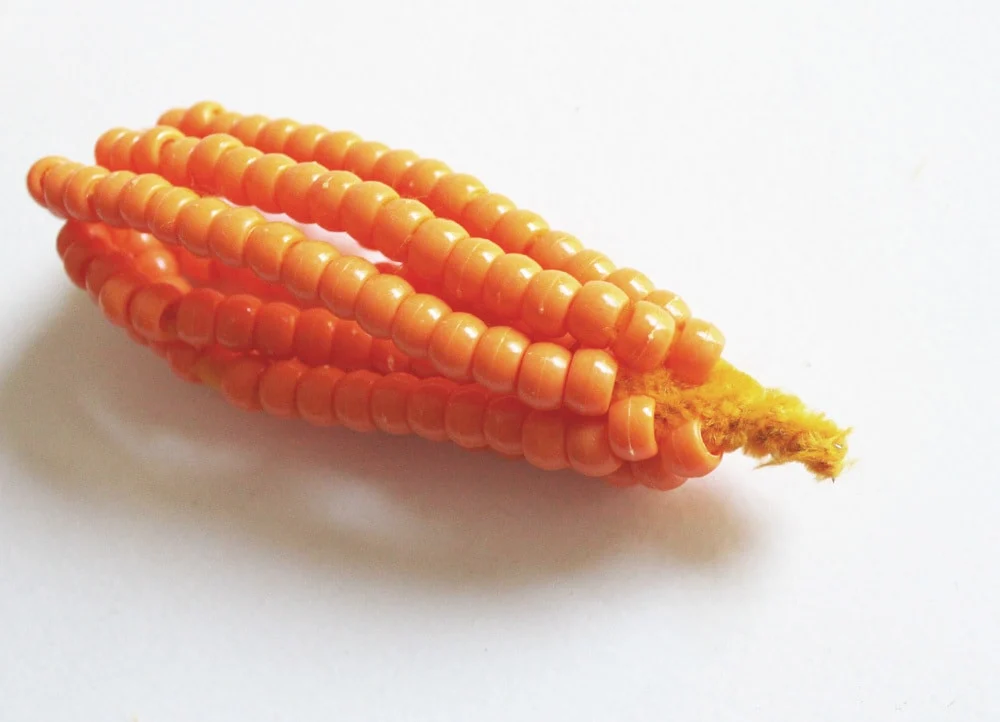 Wrap your brown pipe cleaner around the stem and cut off the excess.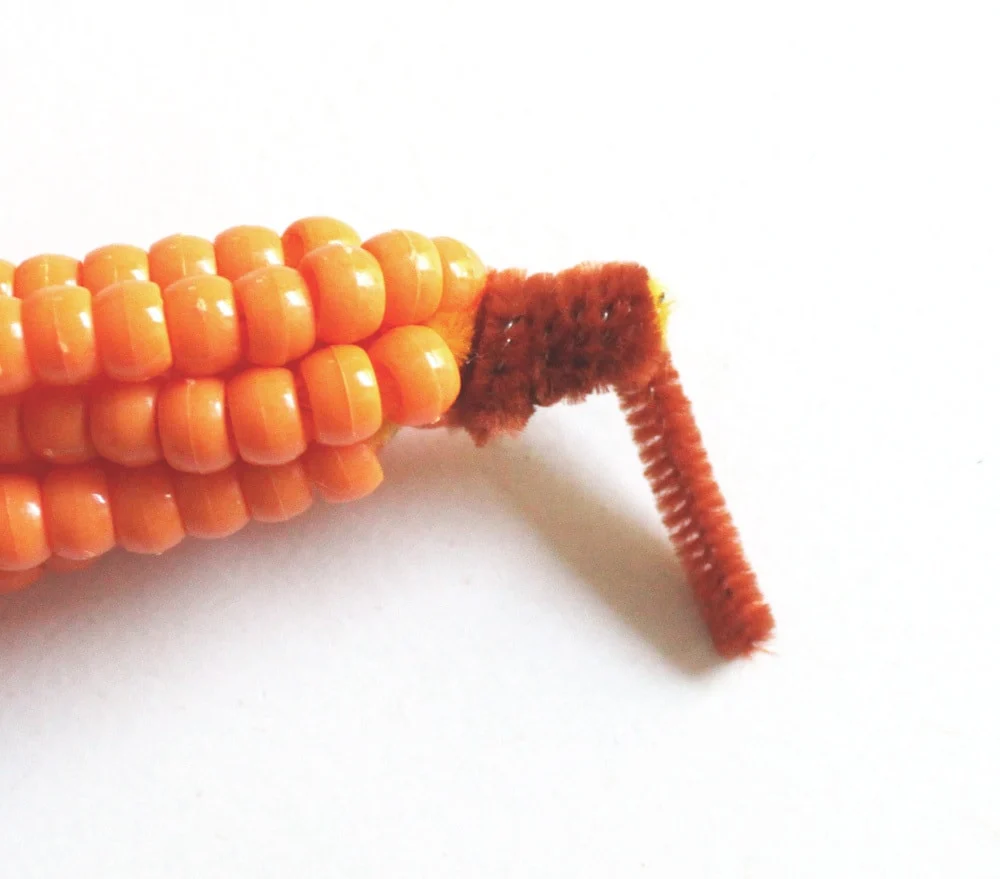 Bend the pipe cleaners to form a pumpkin shape.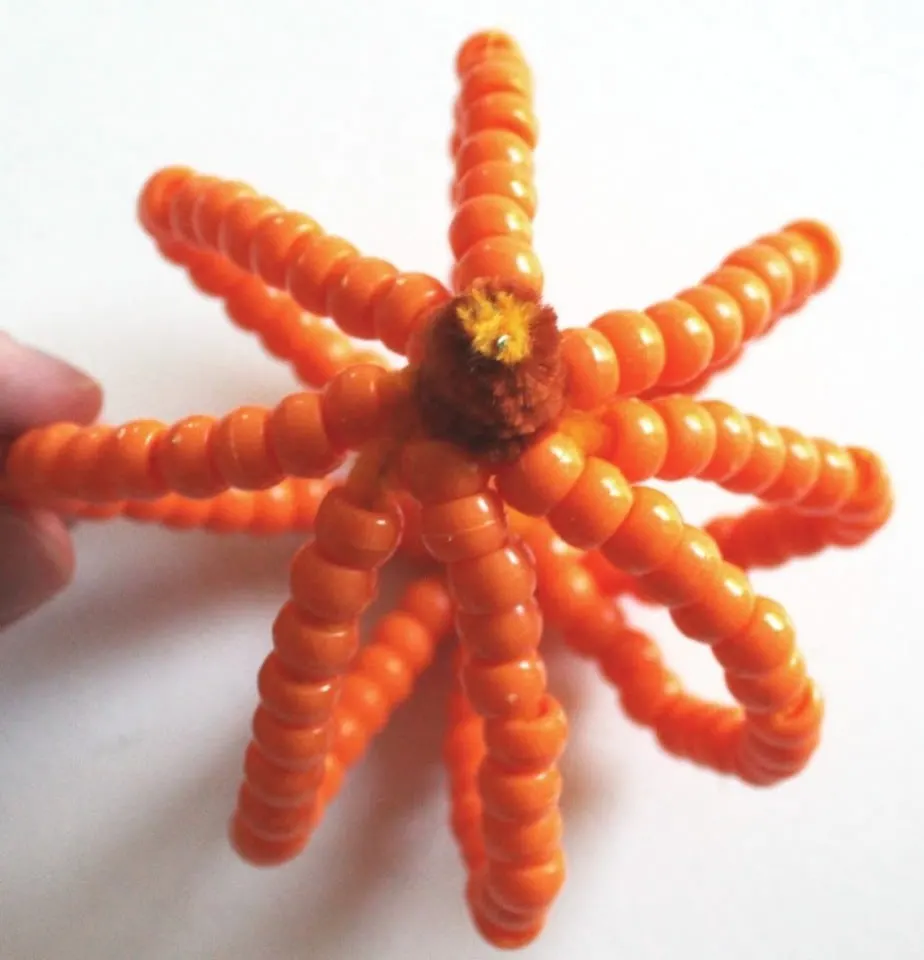 Wrap your green pipe cleaner around the base of the stem to make the vines. Cut off the excess.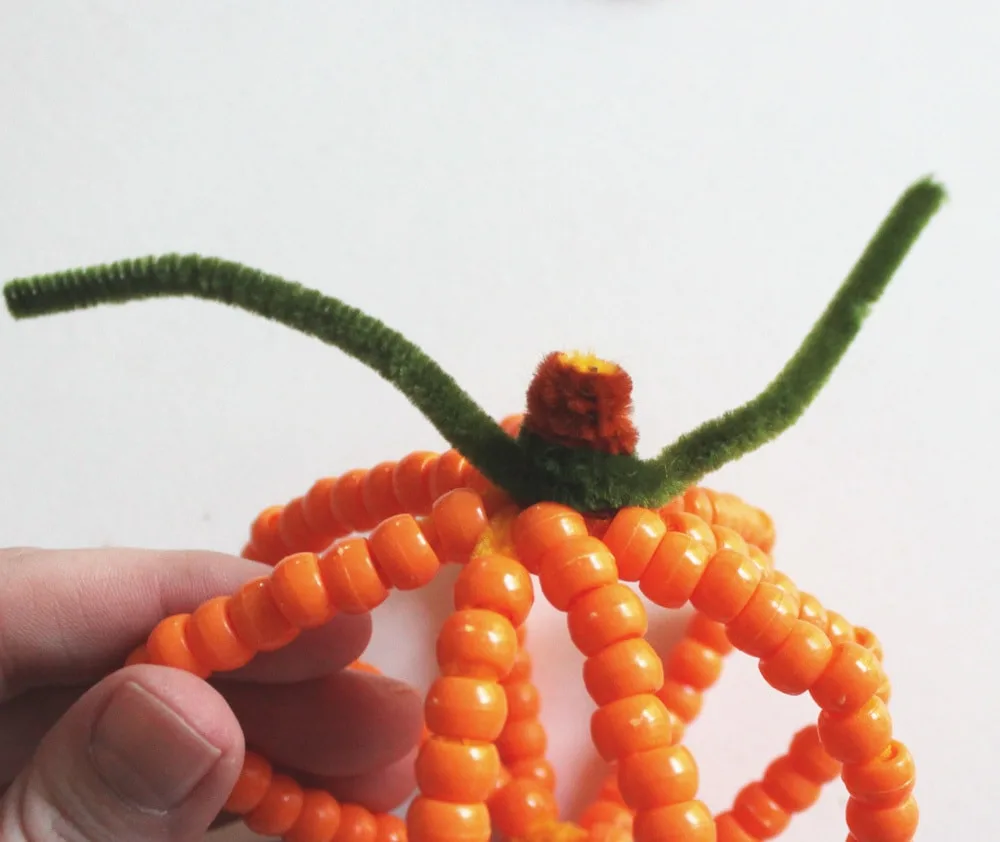 Curl the ends of the green pipe cleaner with a pen or pencil.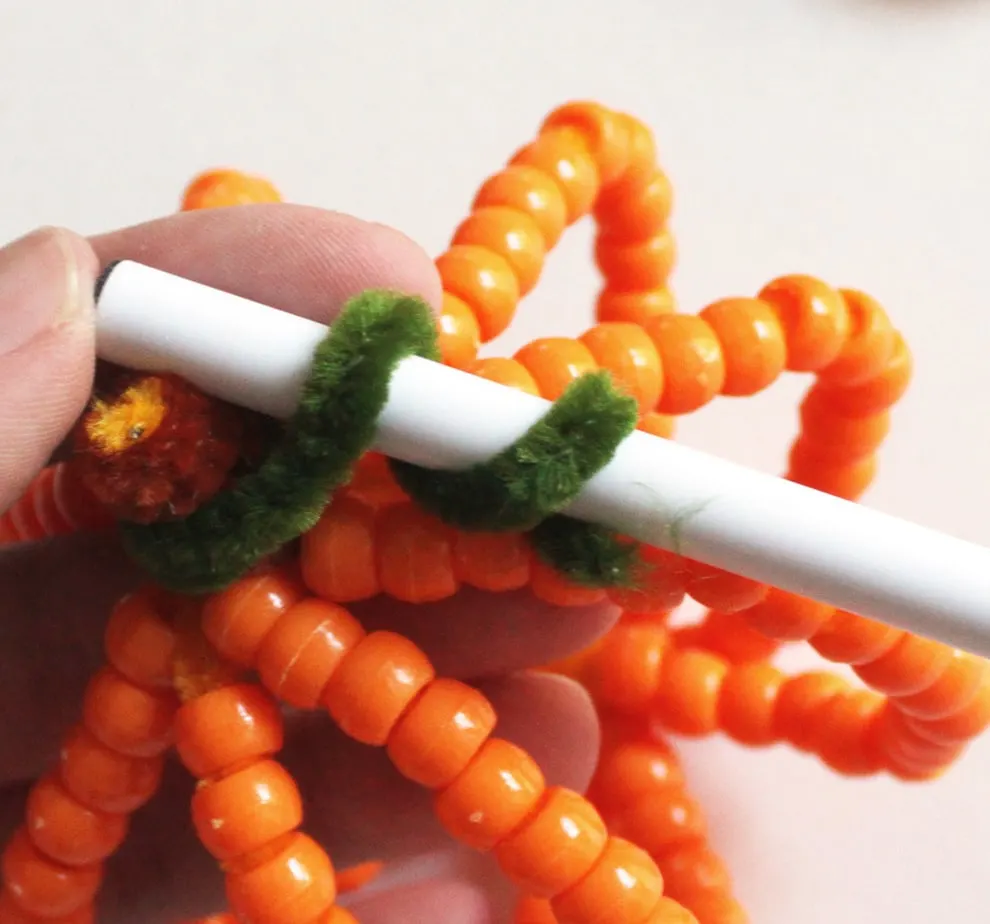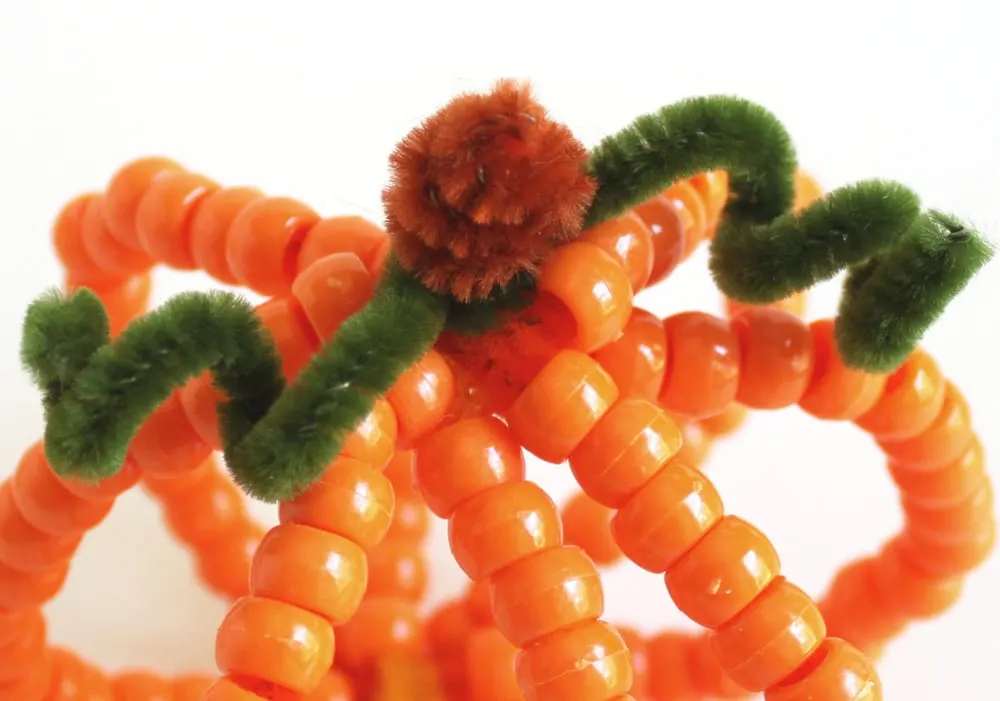 And you've got yourself a pumpkin! Such a fun and easy Halloween kid craft!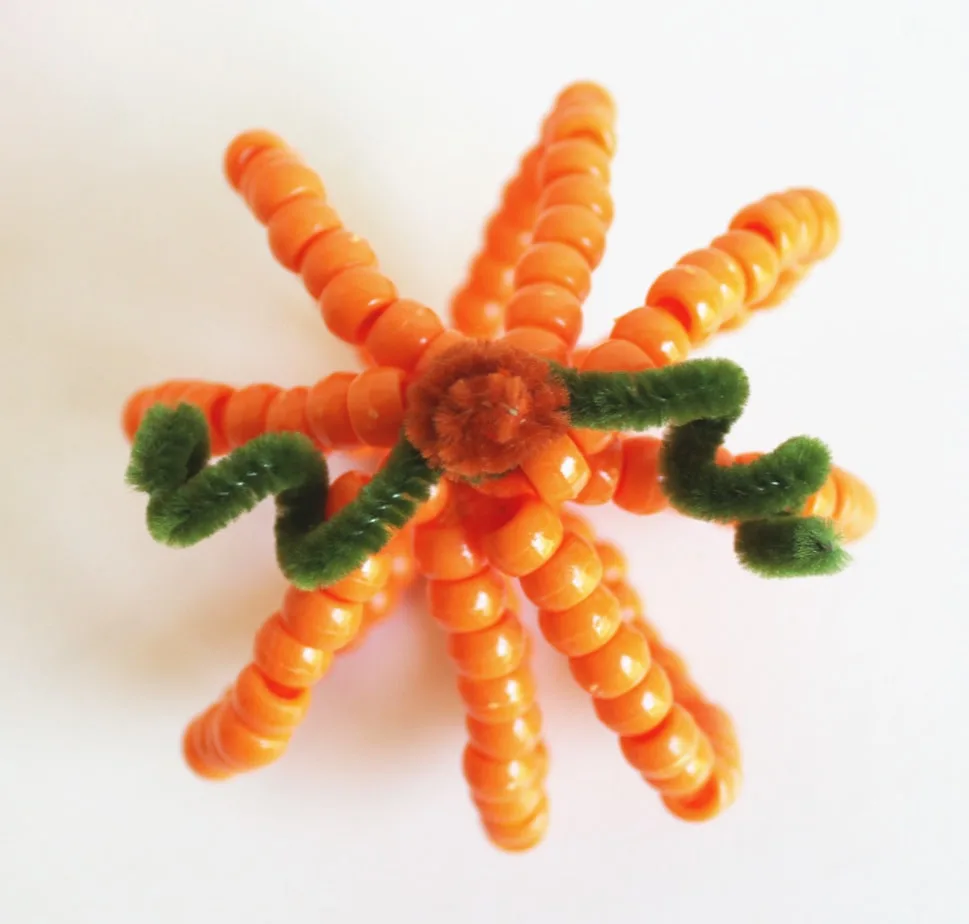 I can't wait for fall!!!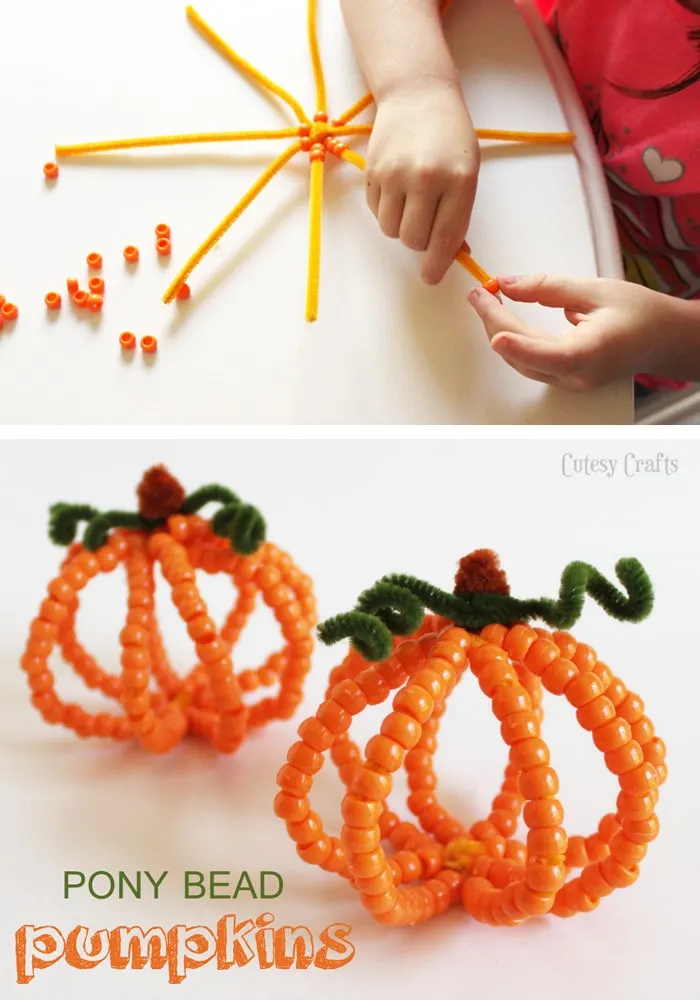 Check out my other post on Halloween Crafts for Kindergartners!