On the same day we had Audrey's princess party, we were also having a Lego party for Evan. I decided to make things difficult for myself and attempt these Lego cake pops that I saw on Living Locurto. Never again.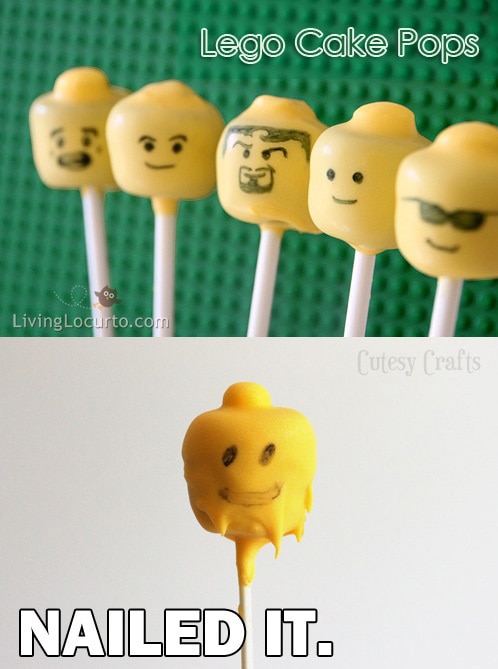 To be fair, a few of them did turn out like this, but the food pens I bought did not write very well.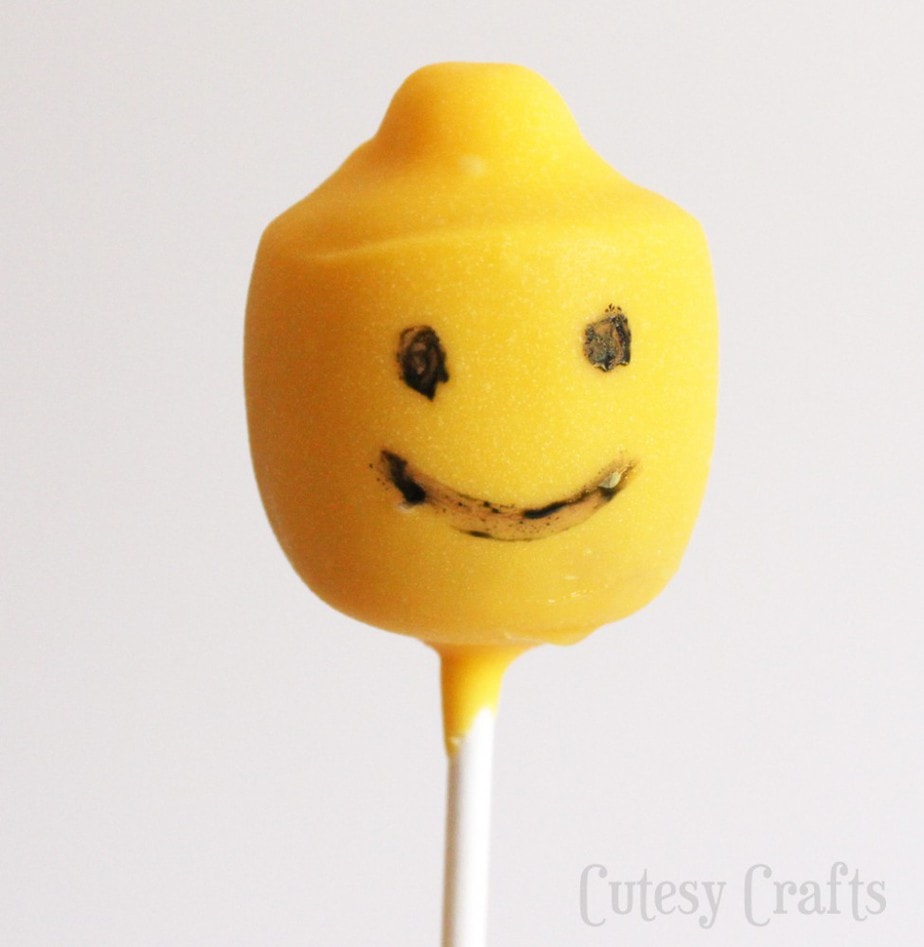 And I couldn't resist putting a sad face on another messed up one. This was Evan's favorite, of course! At least I was in a good mood when I was making them. Joe and I couldn't stop laughing at how awesome of a fail they were turning out to be. Nailed it! Hahaha.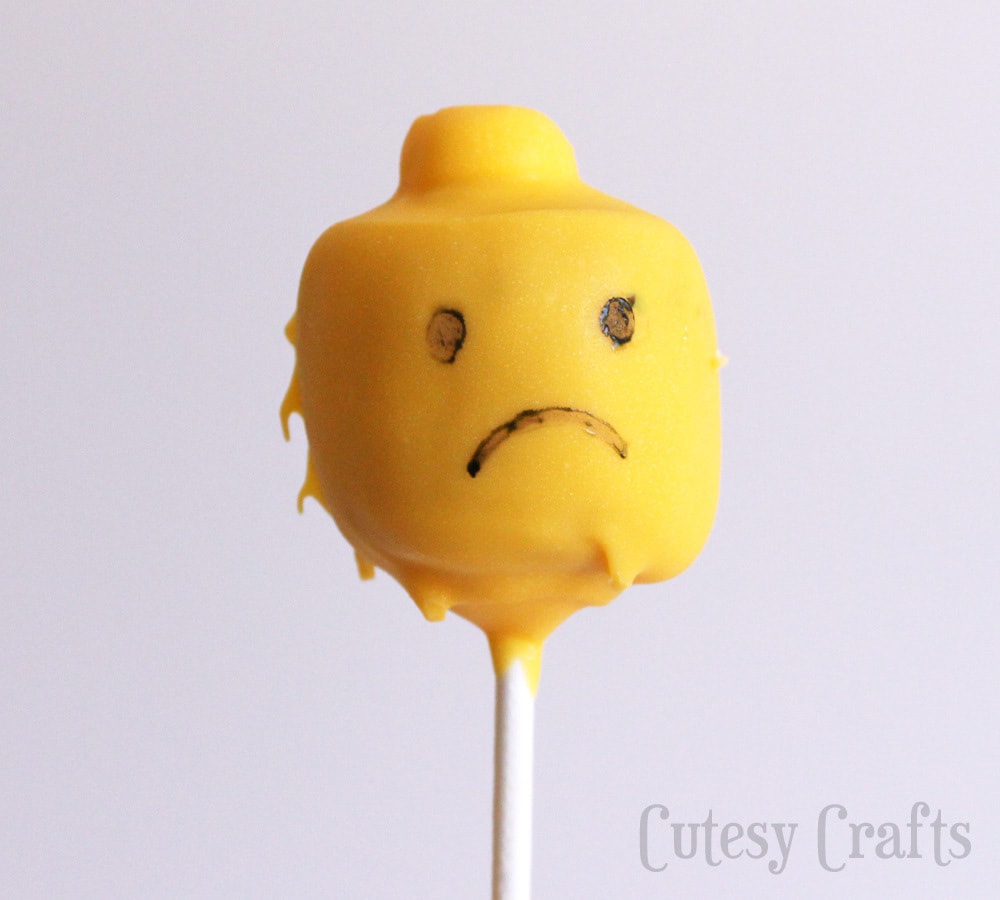 To see the cute Lego party favor bags that we made, go check out my post on Or so she says… I'm the newest monthly contributor over there!