I'm going on to the next round of So You Think You're Crafty! Check out the results here. Did you guess which upcycle project was mine? Upcycle…making something old and ugly into something new. I don't even want to talk about how old and ugly this chair was, but let's do it anyway. Wonderful SHINY black paint, gold accents, and a funky stencil. We've been using it as our computer chair, so it's been through a lot. From the hole in the cushion that the children enjoy pulling stuffing out of, to the teeth marks??? on the arm, it was WAY past time for a makeover!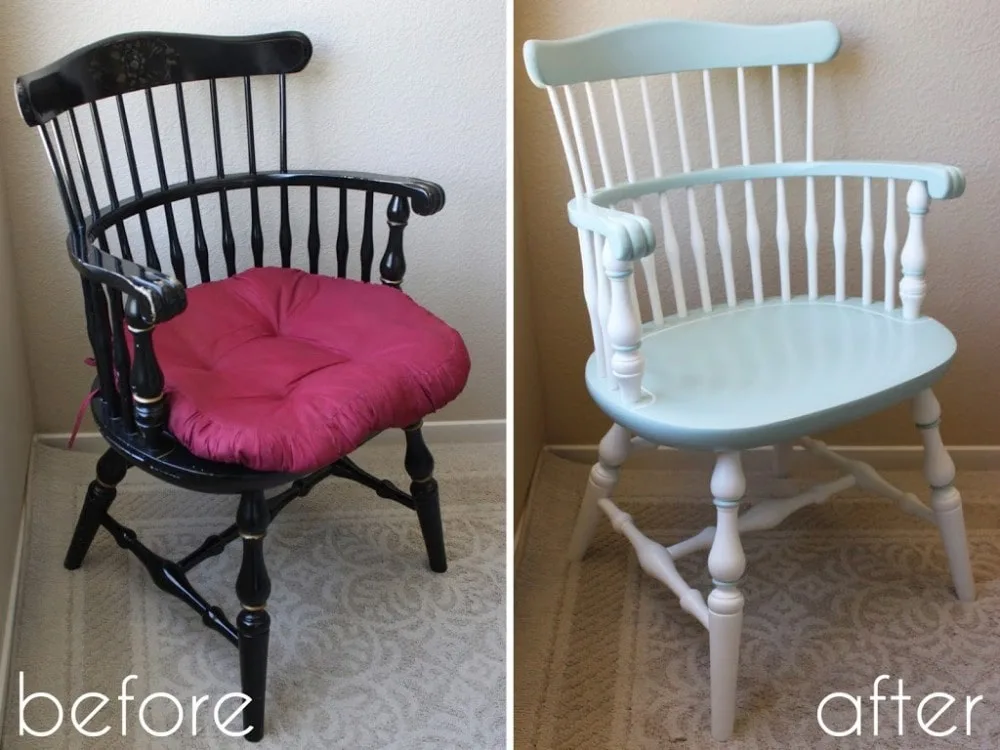 I couldn't decide between white or blue, so this chair got both. The spindles and legs got painted white with blue accents. The rest of the chair got painted blue with a white line on the inset part of the seat. I very lightly distressed some of the blue parts down to the white primer just to give it a little rustic feeling.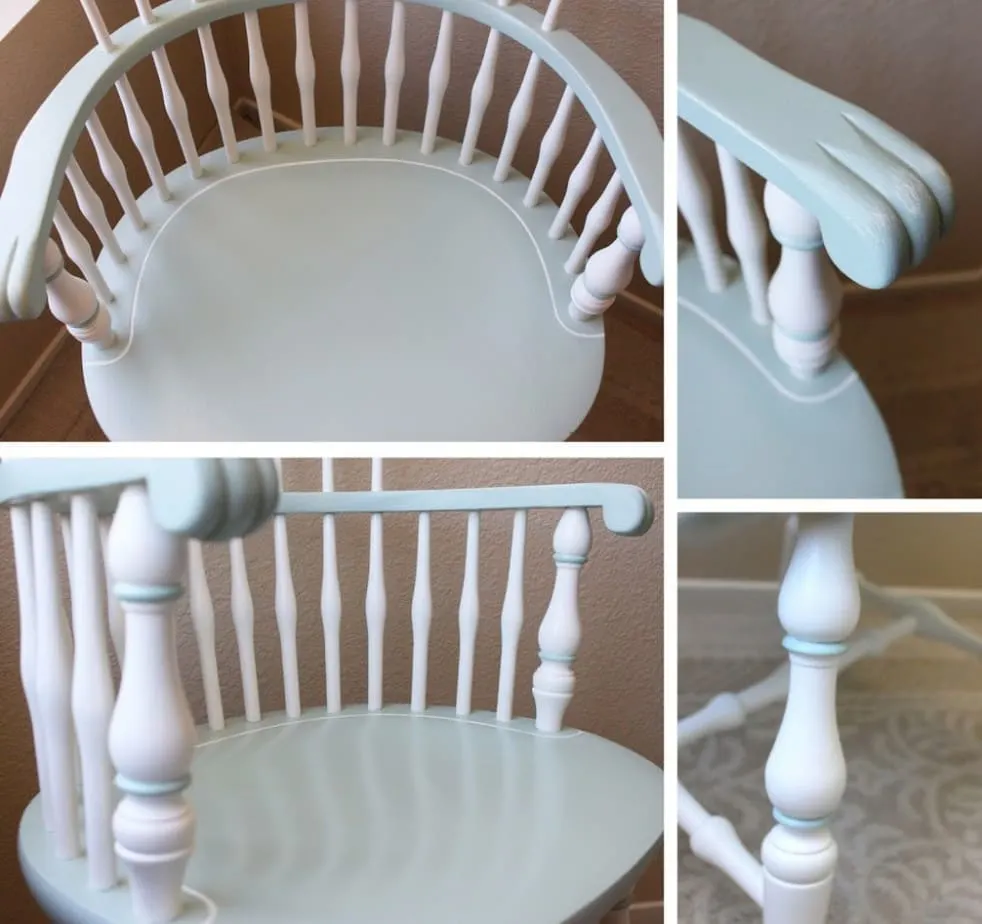 Gotta say, I'm pretty pleased with the outcome! Hope you like it too!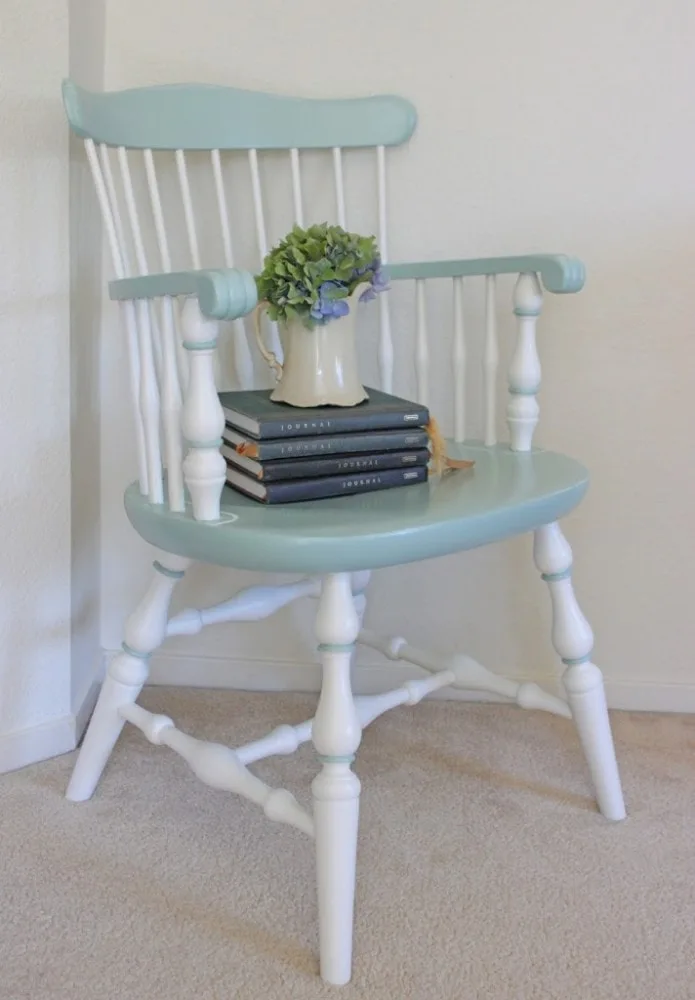 Amazing what a little paint can do! Next week's category is "Kids Can Do." Stick around to see what I came up with for that.