What's a girl to do with a box of carrot cake mix and only ONE egg? Make carrot cake cookies of course!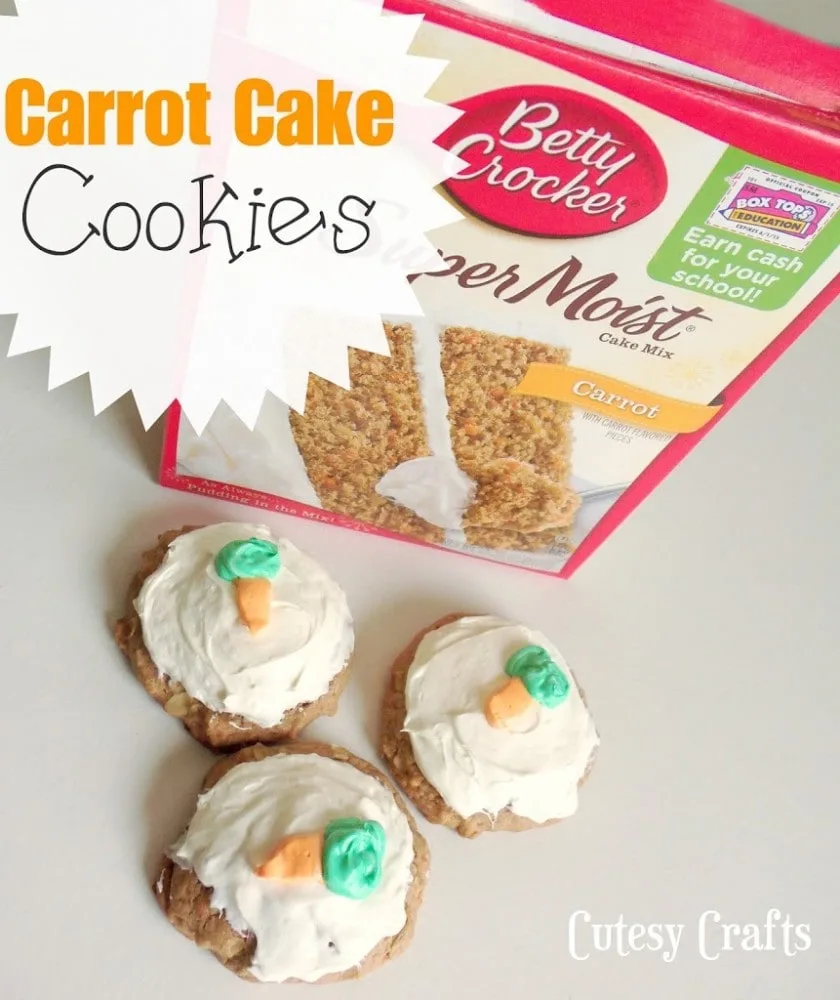 I know I just did a Kitchen Crafts post, but I wanted to get this one out there before Easter. I improvised a little (ok a lot) on these, but I think they turned out pretty good. Only thing I would change is probably lighten up a little on the frosting. They were pretty sweet.
Ingredients:
– 1 box Betty Crocker Super Moist carrot cake mix (you could probably use others, this is just what I had)
– 1 egg
– 1/2 cup vegetable oil
– 1/4 cup water
– 1/4 cup flour
– 1/2 cup old fashioned oats (oatmeal)
Instructions:
Mix all ingredients together in a bowl until smooth.
Drop by large spoonfuls onto ungreased cookie sheets.
Bake in 350° for 10-12 minutes until they start to set.
Allow to cool completely and frost with cream cheese frosting.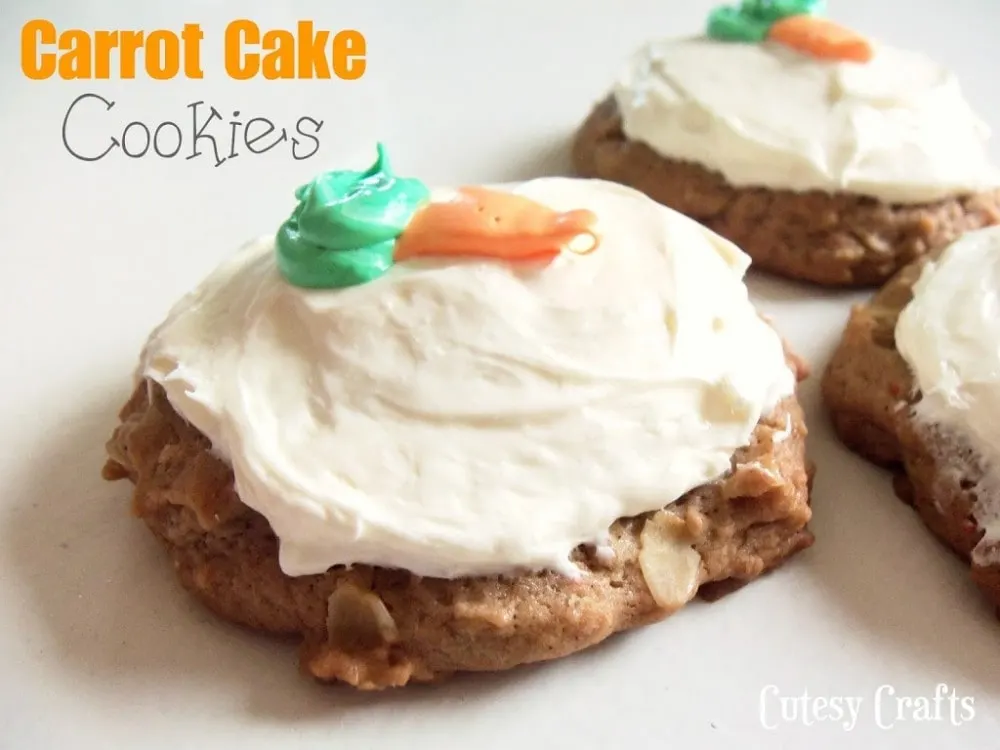 So cute for Easter!