Saw this idea going around on pinterest, and I knew we had to make them for Valentine's day. Just a lollipop and some colored paper and you have a super cutesy and fun treat to give away. I finally traced the original idea back to here.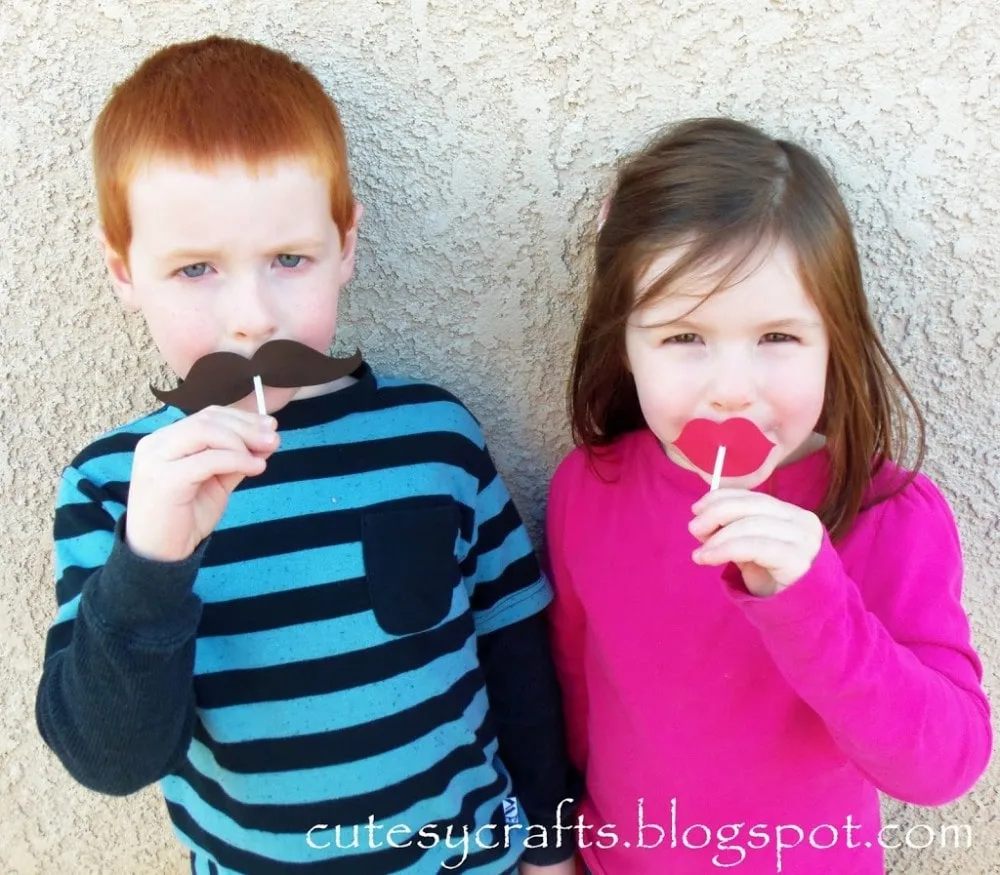 I cut out the paper with my Silhouette Cameo using the shapes lips and mustache by Sweet Afton and the 6 mustache set by Lori Whitlock in the Silhouette store. This can all easily be done with a pair of scissors and/or an x-acto knife. 🙂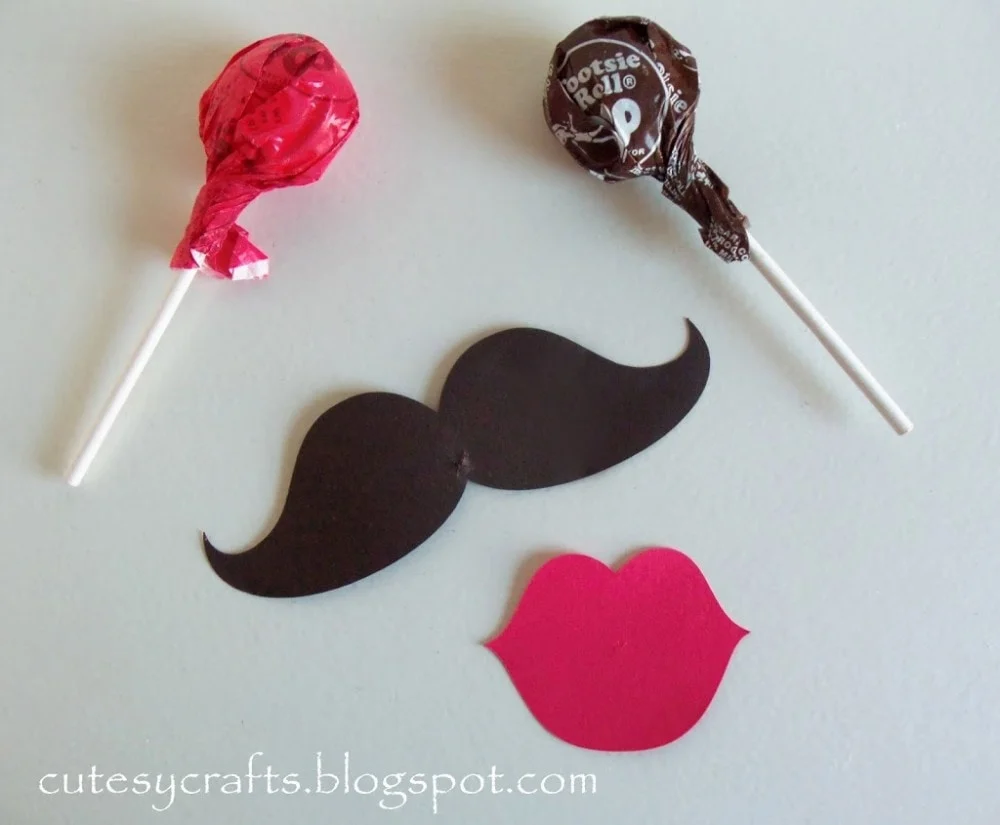 I sized the lips to be two inches tall while holding the shift key and kept the mustache it's original size. It helps to make the grid show when sizing things. Using the line tool I drew an X in the middle of each shape where I wanted the stick to poke through.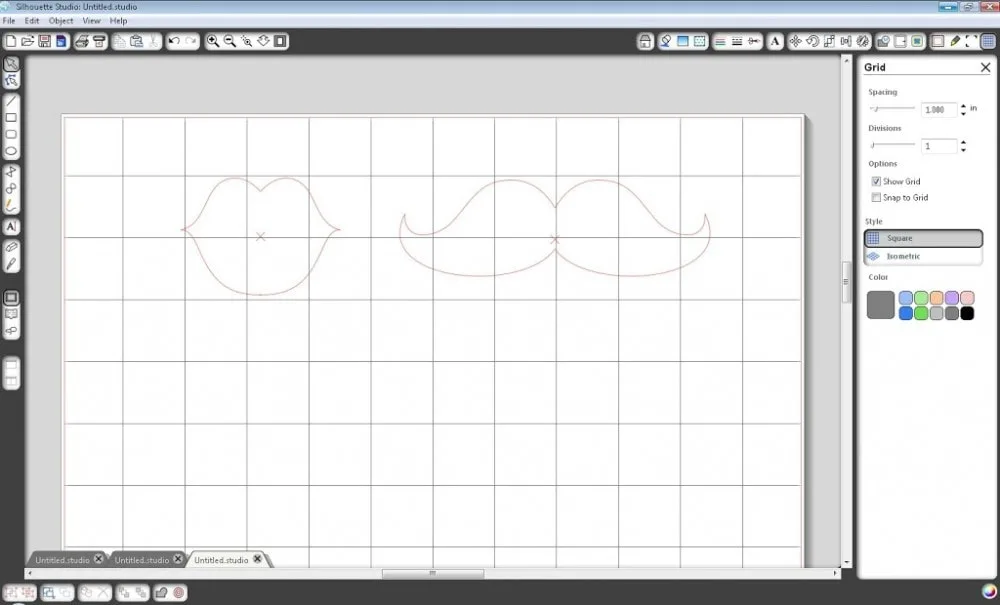 Happy Valentine's Day!!! ❤