Here's a nice little white elephant gift or something neat for that friend of yours that has a fun sense of humor. Looks like a regular mug, you finish your drink and….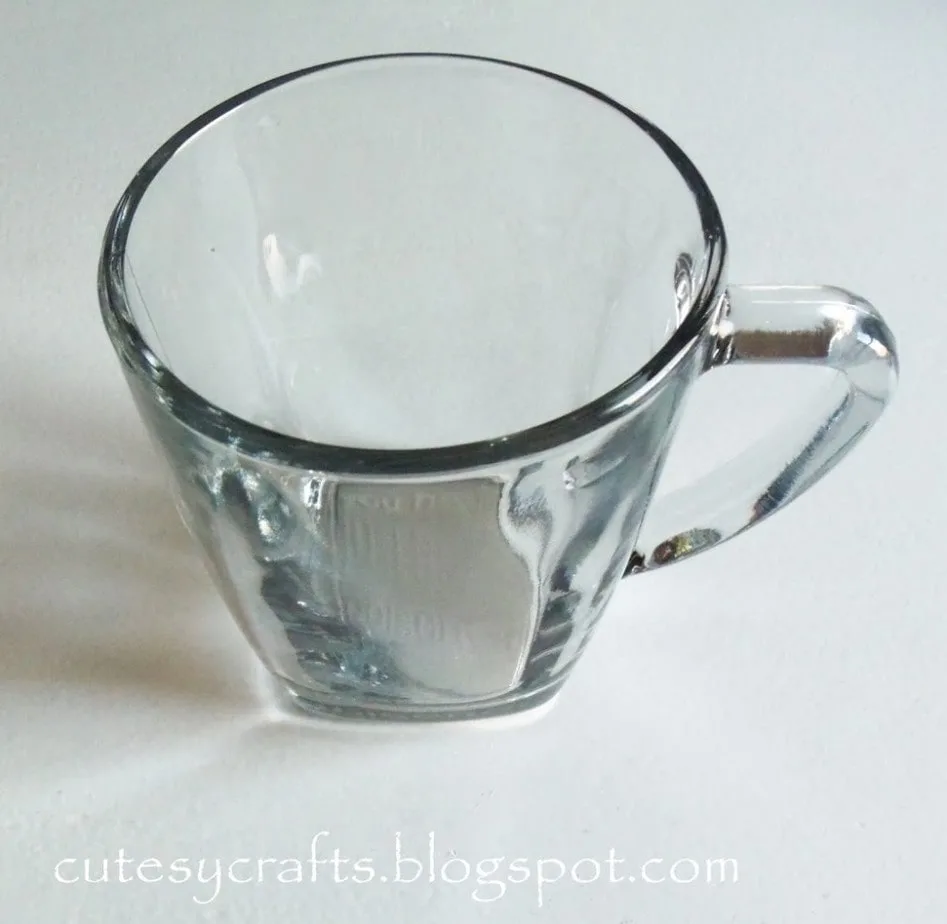 …WHAT?!?!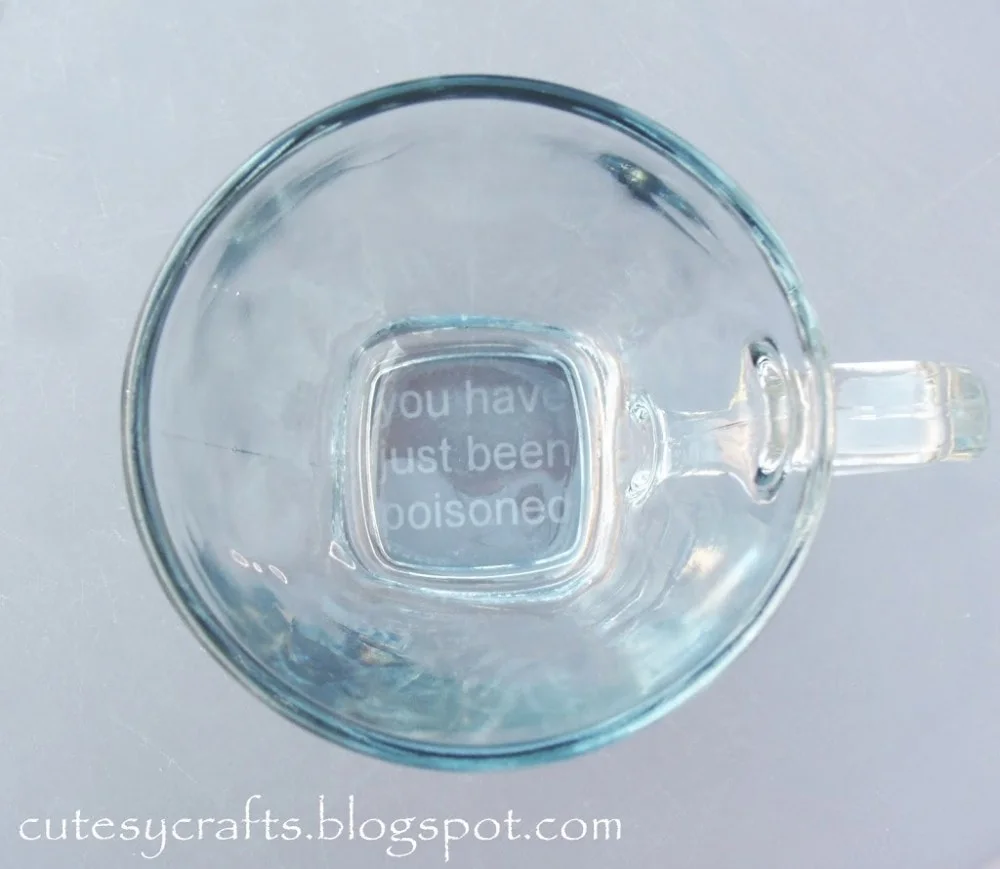 Haha. I couldn't resist! I found these cute glass mugs at Target for a couple dollars, used my Silhouette to cut out some vinyl lettering (make sure to use the mirror function to reverse the letters) and used some Armour Etch to permanently etch the bottom of the glass. You will also need some transfer tape to transfer the vinyl onto the glass to keep all of the little letters in place. I just bought the Cricut brand of vinyl and tape because that's what my local store had. It worked great! Now I want to etch everything!!! 🙂
Cutesycrafts is a participant in the Amazon Services LLC Associates Program, an affiliate advertising program designed to provide a means for sites to earn advertising fees by advertising and linking to amazon.com.