Thank you to everyone who entered the mask & crown giveaway! The winner is…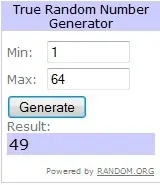 Lucky number 49, Dina Wayne! Congratulations! I will be contacting you shortly to see which two items you would like.
Check back soon for free templates and a tutorial to make this birthday crown that I whipped up for my niece last night. My sister had the idea. It still needs some tweaking, but it's a birthday crown with removable numbers so you can use the same one year after year. Stick around… I might also decide to do another giveaway! 🙂 EDIT: Crown tutorial and template can be found here.